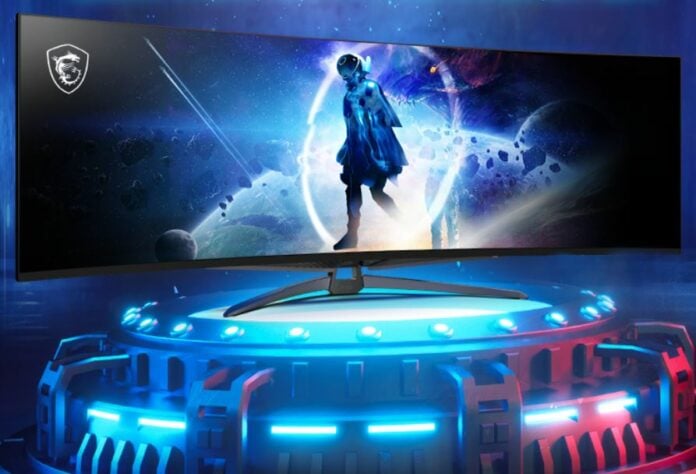 If widescreen gaming monitors get you excited, news that MSI is releasing a 49in 'super-ultra-wide' QD-OLED panel touting a 240Hz refresh rate is right up your street. Posited as a world first, MSI proudly boasts "you enjoy a viewing experience far better than anything you've had before." Enter Project 491C.
Wider than the bendy Xeneon Flex 45WQHD240 OLED from Corsair, it's a shame no more technical details have been put forward. MSI is gearing up for a CES 2023 release – meaning full disclosure in January – and claims to have already bagged an Innovation Award.
QD-OLED monitors have captured attention this year as Samsung has led the charge with Odyssey G8, while Alienware 34in QD-OLED has been making the rounds since February.
Exotic gaming monitors such as these come at an interesting time for the industry. Gamers who cherish a big-format experience have veered towards traditional OLED TVs. The impressive LG C2, for example, is now readily available for £900 in a 48in size and brings along HDMI 2.1 for tear-free gaming.
Nevertheless, it's good to see MSI innovate on the monitor front, and we can't wait to get our hands on the Project 491C.