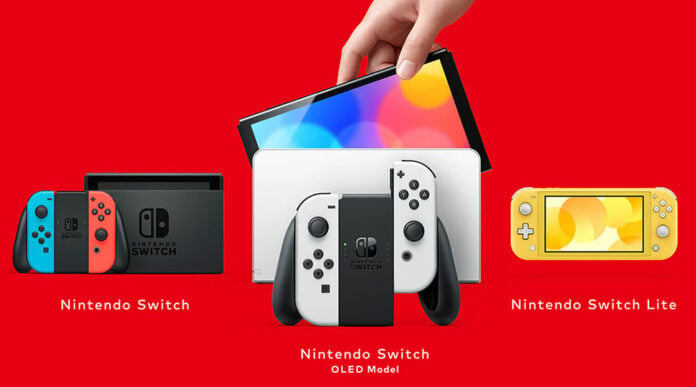 However, the big N has told investors to expect fewer sales in the coming months, blaming chip shortages.
Nintendo released its latest financial statements, with various explanatory and regulatory materials, on Thursday. On the surface things seem rosy, but check out some comparisons and trends, digging a little deeper, and you can begin to see the effects of issues with the electronics supply chain(s) and adverse pandemic-related impacts.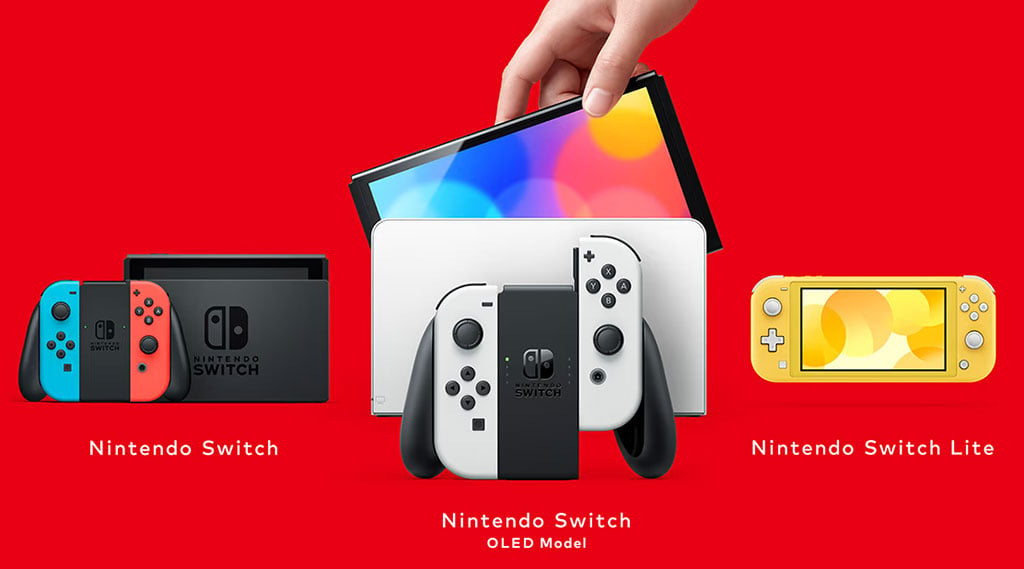 When we are talking about Nintendo these days we are highly focussed on the Switch console. The firm is the same, having demoted its dedicated handheld DS series devices, and having recently launched the Switch OLED, thus dampening down Switch 2 4K speculation, for now. Of course, Nintendo also devotes lots of energy to its first-party console titles, and building up its online/digital offerings.
Checking out the latest financial statements, you can see that Nintendo's revenue was approx US$2.70 billion, and its operating profits $897 million. That sounds great until you see the YoY comparisons, showing revenue is down over 25 per cent, and profits down nearly 32 per cent.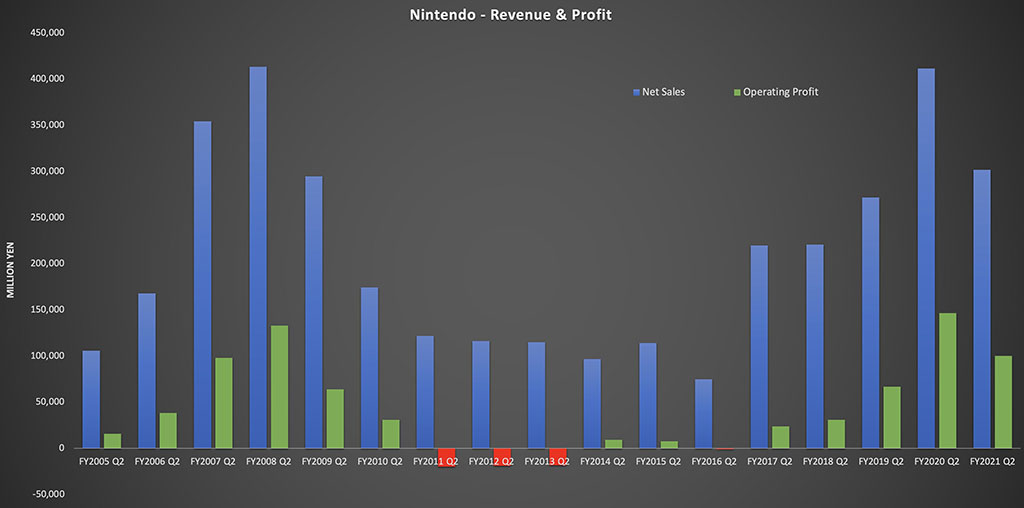 Something is obviously causing issues for Nintendo. The answer comes in at least two parts; firstly the Covid lockdowns of previous months have caused entertainment hardware sales booms, secondly electronics companies are having particular issues with getting components in the quantities they would normally desire (perhaps also pandemic-related).
Games analyst Daniel Ahmad shared some other interesting reasons for Nintendo's slip from grace in the last few months. Ahmad points out that "One of the key reasons for the YoY declines was because of last year's Animal Crossing: New Horizons launch." Apparently, this game launch caused a swell of sales, and there hasn't been anything quite as exciting in the follow-up period.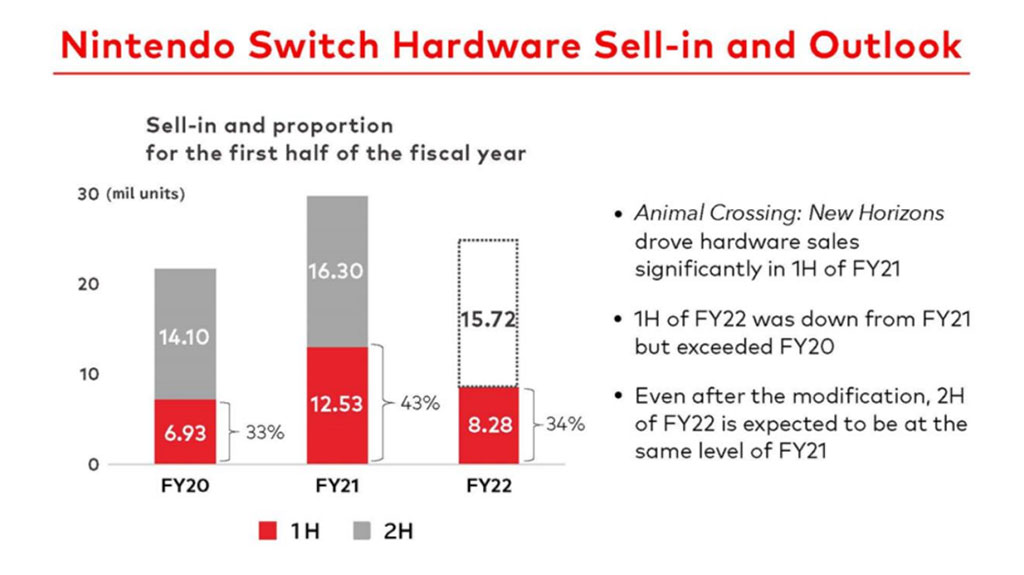 Moving onto our headlining stat, Nintendo has now sold 92.87 million Switch consoles (as of Sept 30). It sold just 3.83 million in the July-September quarter (in the same period last year it sold 6.86 million units). Blaming the above Covid/supply issues, Nintendo has thus revised its forecast for the full fiscal year ending March 31, 2022 – down from 25.5 million, to 24 million.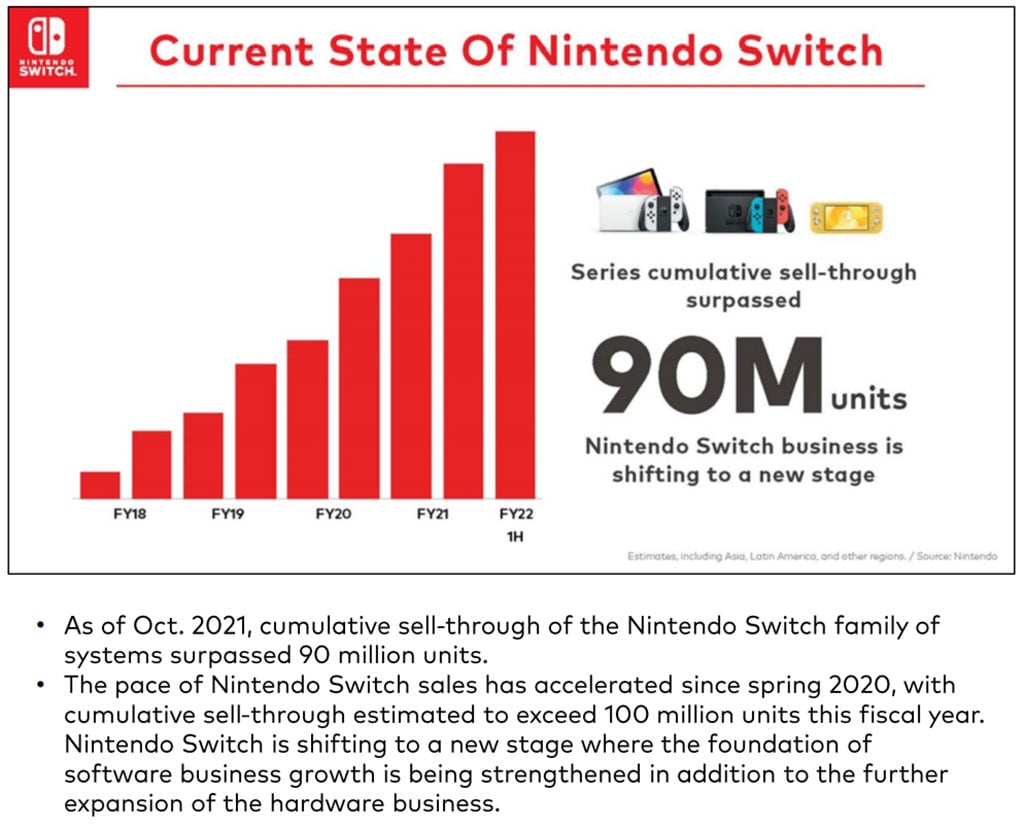 As the Nintendo Switch closes in on the 100-million milestone, we must remember that the Wii achieved lifetime hardware sales of 101.63 million (Nintendo's best-selling home console). It would be reasonable to estimate the Switch will break past the Wii record within the next six months (including the busy Christmas gifting period). If you class the Switch as a handheld, though, it still has nearly 60 million sales to go to catch up with the DS family (154 million lifetime sales).
Don't worry too much about Nintendo going through a sticky patch as it currently has US$17.68 billion in cash and short-term assets.