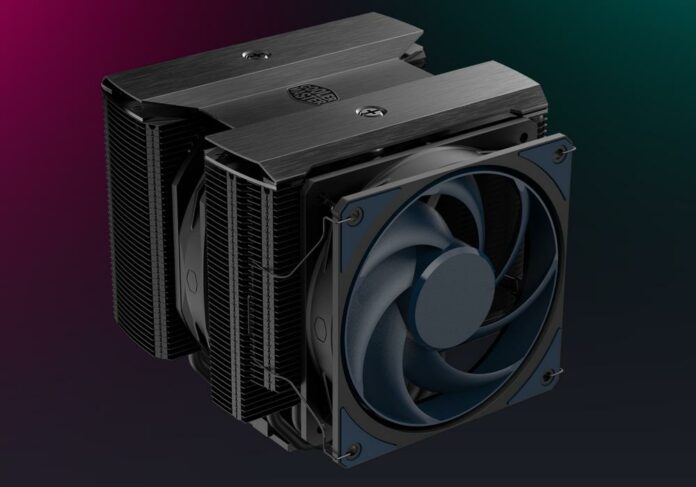 Cooler Master has announced the MasterAir MA824 Stealth dual-tower cooler featuring eight heatpipes and excellent memory compatibility, all without RGB bling. The catch is it's expensive. Get ready to shell out £100 for this big beastie.
Rocking a sophisticated aesthetic thanks to the absence of any lighting, the MA824 targets the high-performance crowd with its eight so-called 'superconductive' composite heatpipes that combine a groove and powder wick structure for efficient heat transfer. There's also high system compatibility thanks to the 67mm RAM clearance (42mm with fan).
"This high-performance air cooler, featuring our groundbreaking Superconductive Composite Heat Pipe technology, raises the bar in both performance and design," said Jimmy Sha, CEO of Cooler Master.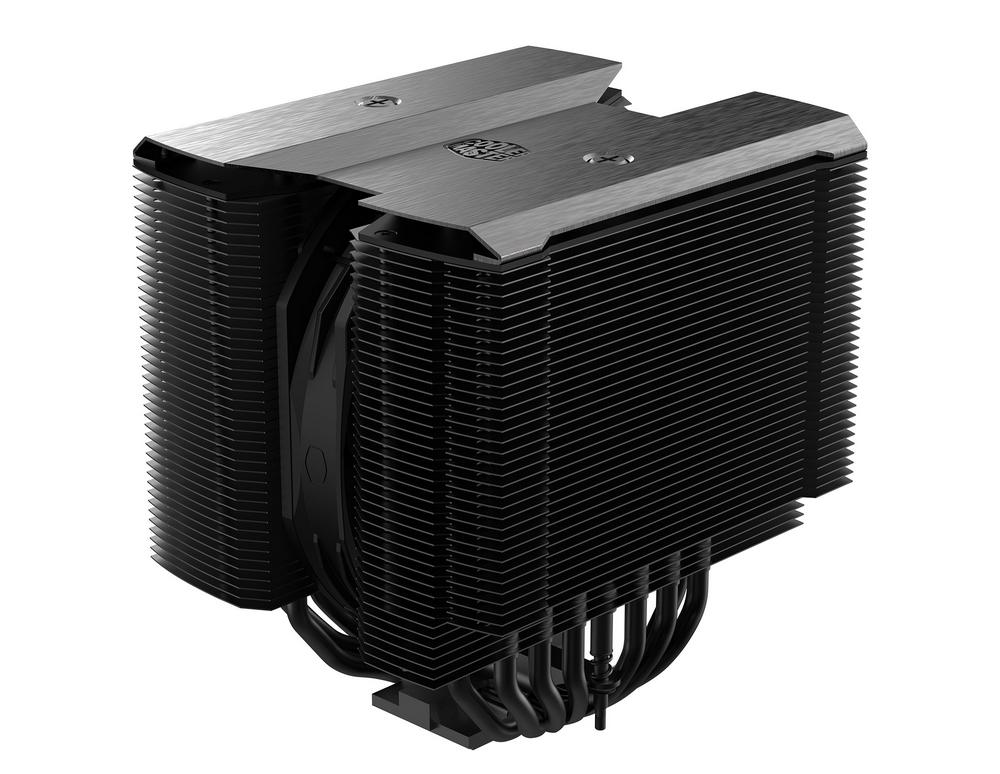 The MA824 Stealth uses a re-engineered aluminium fin-stack optimised to maximise the cooling surface area and thus performance. Connecting to a nickel-plated copper base that ensures optimum contact with the CPU IHS via the aforementioned heatpipes. To remove heat from these fins, Cooler Master counts on an asymmetric 135mm and 120mm Mobius fan combo capable of pushing 63.6CFM and 63.1CFM of air, respectively, at 24.6dBA and 22.6dBA of noise.
Covered with a stealthy black coating, the cooler measures 162.2mm (L) x 150.6mm (W) x 165.6mm (H) and is compatible with Intel's LGA1700, LGA1200, LGA1151, LGA1150, LGA1156, and LGA1155, plus AMD's AM5 and AM4 sockets, rated for up to 250W of heat dissipation (with two fans active).
Unfortunately, this retail variant doesn't seem to feature that temperature-reacting coating presented during Computex 2023, where the heatpipes and fins turn red when the CPU starts dumping heat into them. Apparently, said demonstration was only meant to showcase its heat-transfer effectiveness. Don't know about you, but I'd rather have that than RGB.