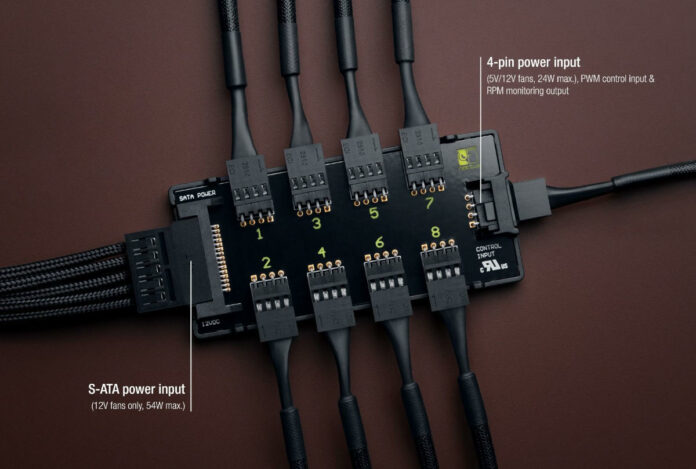 Noctua has launched the £31 NA-FH1 eight-channel PWM fan hub that will not only keep your system temps and fan speeds in check, but also provide overcurrent and short-circuit protection, all the while remaining stealthily unobtrusive thanks to its high-quality, compact design.
Fan hubs can be found almost everywhere you look, sometimes included with a three-pack of fans. Heck, if you recently upgraded your chassis there's a good chance it came kitted with its very own fan controller tucked neatly away in the basement where your cables reside.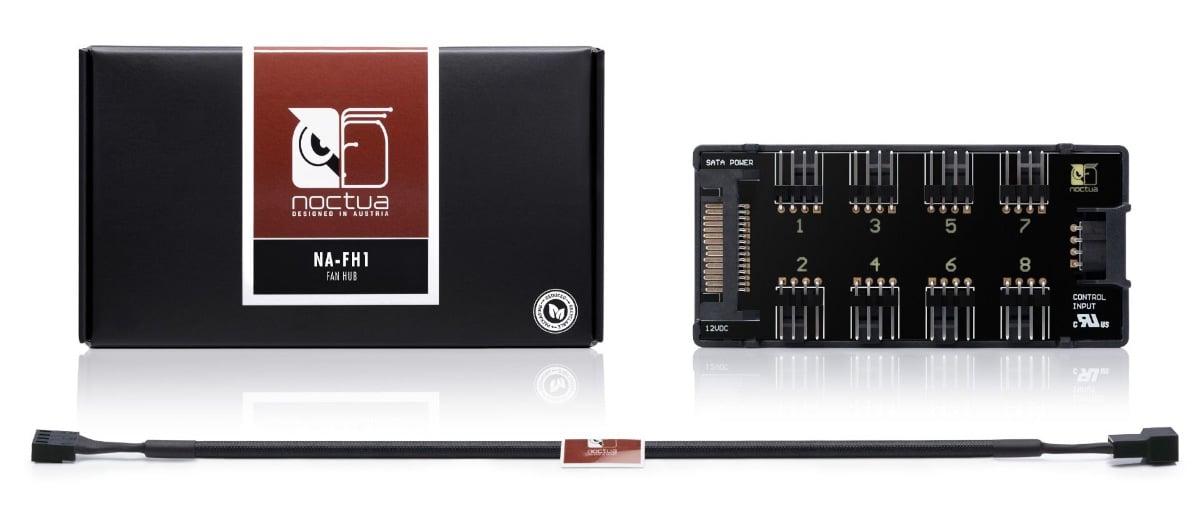 These fan controllers are basic at best, and are simply passthroughs that rely on the connected fan header to take care of fan speeds and control. This means the more fans you add, the more that signal gets degraded, which could result in poor power delivery and inaccurate PWM readings.
Worst-case scenario, readers, with no safety measures such as overcurrent or short-circuit protection, it could also result in a motherboard's untimely death. Noctua takes this basic design a step further by adding these safety features and more, ergo, increasing stability and enhancing performance thanks to a clever use of various circuitry and high-quality components.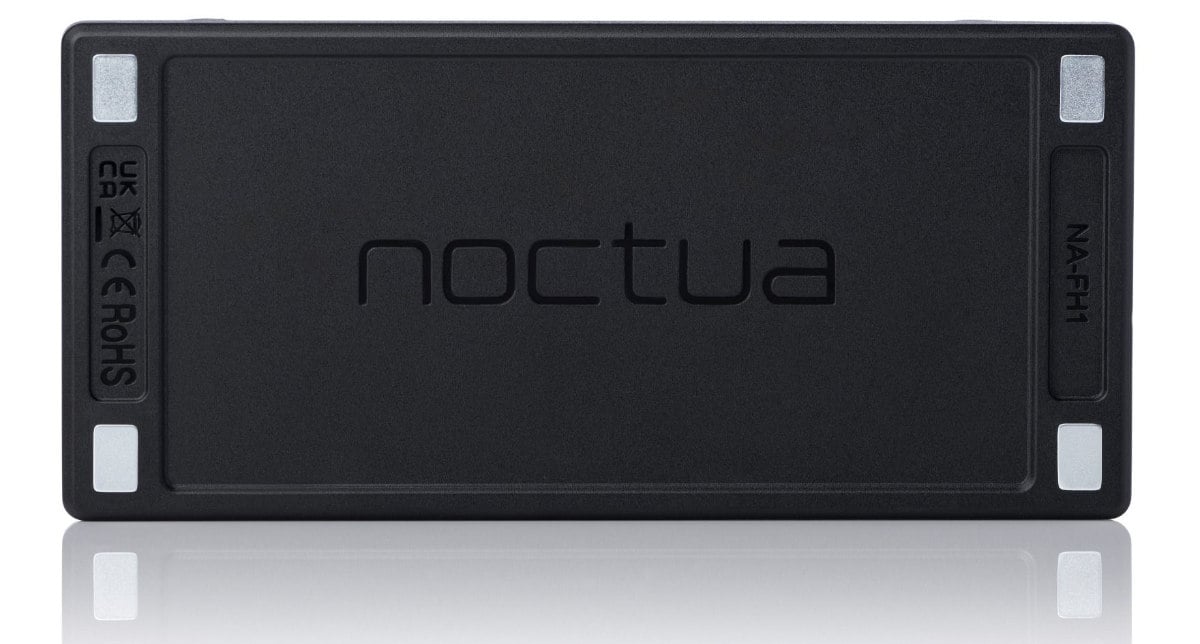 As such, the NA-FH1 can be powered by either SATA connection, or directly from any four-pin PWM fan header on the motherboard, and supports 5V and 12V fans. The four-pin fan header can provide up to 24W of output power or a maximum of 54W via SATA. Alternatively, both power inputs can also be used concurrently, meaning it'll take RPM and PWM signal information from the 4-pin header and then serve power directly from SATA.
There are eight fan headers, each with its own protective circuitry, short-circuit fuses, and LED indicators that support both three- or four-pin fan connections. The fuses are self-resetting and will automatically switch off the device in the event of any overcurrent or short-circuit occurring.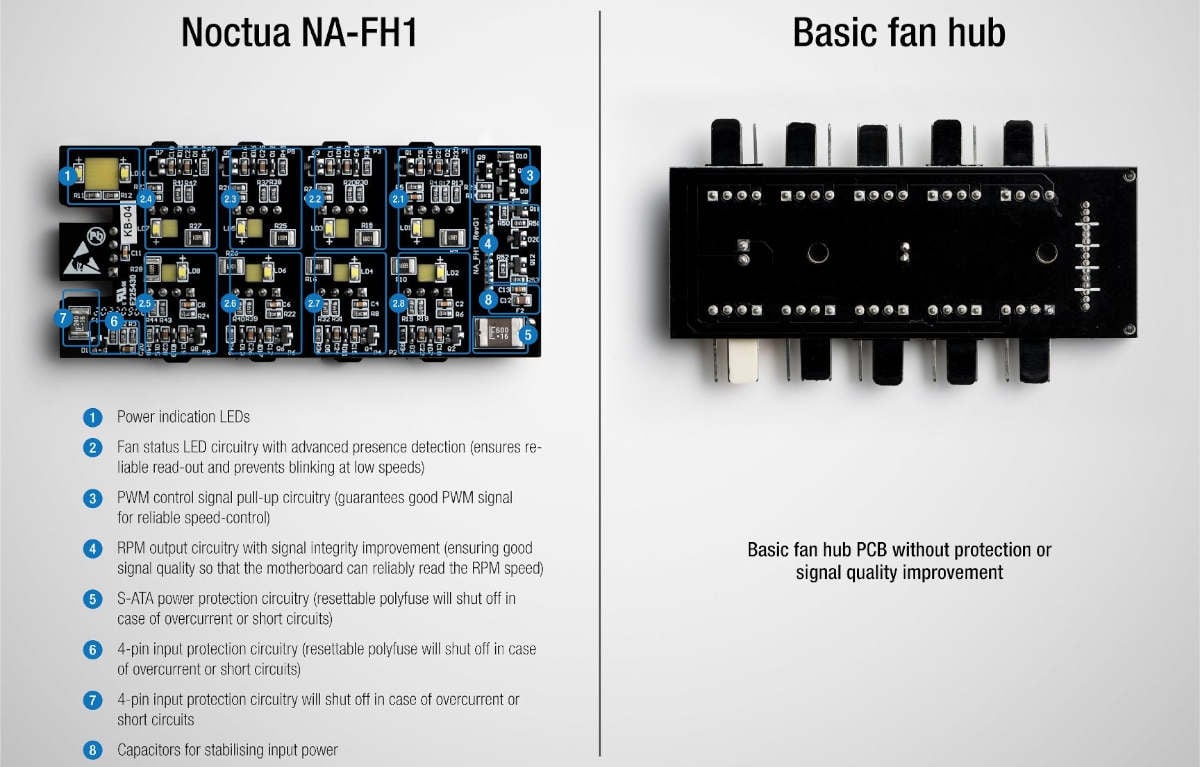 Topping it all off, it comes with full compliance and certifications from CE, UKCA and UL, with the added benefit of a six-year manufacturer's warranty. Finally, the fan hub can be placed on any steel surface inside your chassis thanks to its magnetic fixture for ease of use. Neat.
The NA-FH1 is currently available on Amazon and costs £31. While not cheap, considering the price of premium quality fans and motherboards, it's a small price to pay for that added peace of mind.
Noctua NA-FH1
---
"Unlike many cheap fan hubs, the NA-FH1 has been carefully tested for product safety and EMC compliance. Carrying CE, UKCA and UL certifications and meeting all applicable standards, it is a safe, quality device through and through."
We earn a commission if you make a purchase, at no additional cost to you.