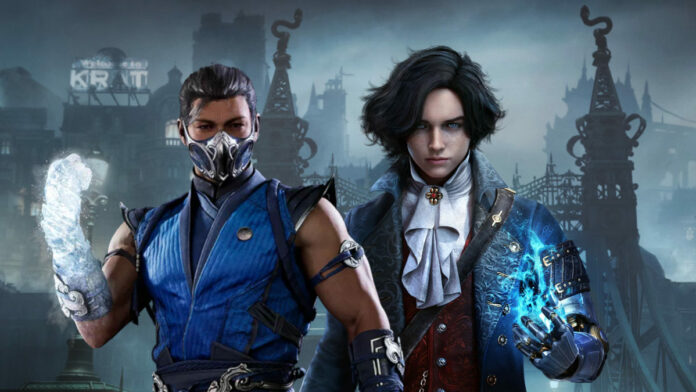 Nvidia has released its latest Game Ready Driver 537.34 aiming to provide an optimal day-one experience in upcoming titles Lies of P and Mortal Kombat 1. What's more, those engaged in the Starfield universe receive a much-needed performance boost thanks to a Resizable BAR profile update. Let's get into it.
According to Team Green, both Lies of P and Mortal Kombat 1 launch with DLSS 2 support, which is great news seeing as the AMD-optimised Starfield has yet to feature any such update unless you're willing to tinker with mods. In the interim, Nvidia thankfully added a much-needed Resizable BAR profile that nets users an additional five per cent increase in performance. Anything is something, right?
Nvidia supports new games via its GeForce Experience optimal settings menu, allowing users to squeeze every ounce of performance out of their Nvidia GPUs with little-to-zero effort. These include Starfield, Immortals of Aveum, Armored Core vi: Fire of Rubicon, The Texas Chain Saw Massacre, and free-to-play action-MMO Wayfinder.
Additionally, there's support for six new G-Sync-compatible gaming monitors, of which includes three displays from AOC's impressive monitor lineup that consists of the U27G3X and AG275QA1, as well as a trio of LG monitors that includes the 27GR93U, 27GR750Q, and 38WR850C-W, and finally a single I-O Data monitor in the form of the GDQ271JA.
Game Ready driver 537.34 also provides a few general stability fixes, while implementing some bug-squashing measures, and quality-of-life improvements. As always, the update can be downloaded here, while the full changelog is available down below, for your convenience. Happy gaming.
Game Ready for Mortal Kombat 1
This new Game Ready Driver provides the best gaming experience for the latest new games supporting DLSS 2 technology including Mortal Kombat 1 and Lies of P.
Support For Newly Validated G-SYNC Compatible Displays
Our newest Game Ready Driver adds support for 6 new G-SYNC Compatible displays that deliver a baseline Variable Refresh Rate (VRR) experience that makes your gaming smoother and more enjoyable.
New Games Supported By GeForce Experience's Optimal Settings
GeForce Experience's one-click optimal settings enable you to instantly configure game options for your system's hardware, giving you smooth, optimized gameplay. Over 1000 titles are supported, and since our last driver release we've added support for 5 more:
ARMORED CORE VI FIRES OF RUBICON
Immortals of Aveum
Starfield
The Texas Chain Saw Massacre
Wayfinder
Fixed Issues
[Starfield] Profile updated for Microsoft Store/Xbox Game Pass version
[Counter-Strike: Global Offensive] black screen when using the GeForce Experience In-Game Overlay
Known Issues
[Halo Infinite] Significant performance drop is observed on Maxwell-based GPUs.
[DaVinci Resolve] This driver implements a fix for creative application stability issues seen during heavy memory usage. We've observed some situations where this fix has resulted in performance degradation when running DaVinci Resolve. This will be addressed in an upcoming driver release.