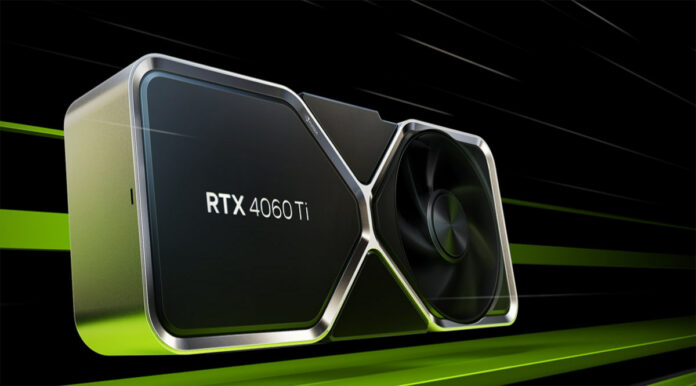 Well, the cat's out the bag. Nvidia confirmed it will be releasing a trio of RTX 4060 Series cards, and yes, there is a 16GB version for all you thirsty VRAM lovers out there. More importantly though, board partners have also begun unveiling their RTX 4060 Ti 8GB custom-cooled variants that should release more or less in tandem with Nvidia's launch plans.
Featuring dual- and triple-fan coolers, it's a mixed bag of designs from series stalwarts we've come to know and love, including cards from MSI, Asus, Gigabyte, Palit, and Zotac. Without further ado, let's dig in.
MSI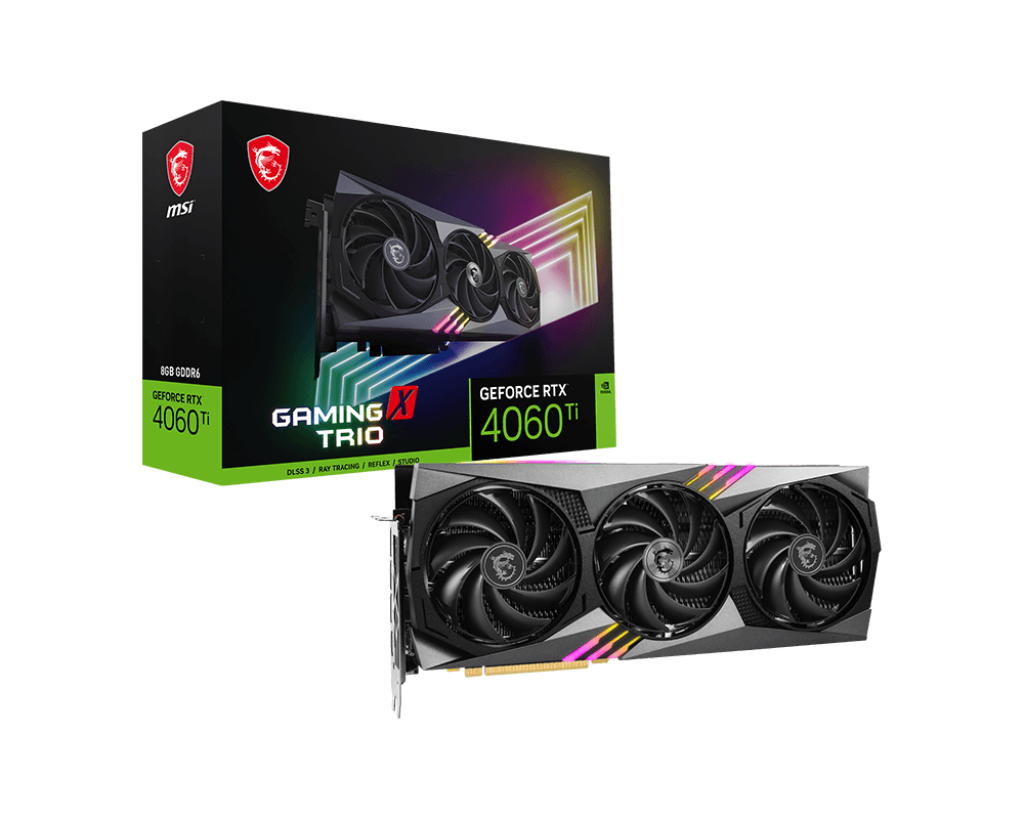 The team behind the dragon logo came out swinging this time with eight different SKUs that cover both base and OC versions. There are four models featuring dual-fan coolers, including the Ventus 2X Black, Ventus 2X Black OC, Gaming and Gaming X brands. On the triple-fan spectrum, there's the Ventus 3X, Ventus 3X OC, Gaming Trio and Gaming X Trio cards. Whew.
All premium coolers in their own right, though we expect the Ventus-branded cards to ballpark around Nvidia's initial MSRP of $399, slightly increasing in price for the triple-fan siblings. While the Gaming cards, with larger coolers, extra premium features and colourful RGB, ought to fetch a few dollars more.
Asus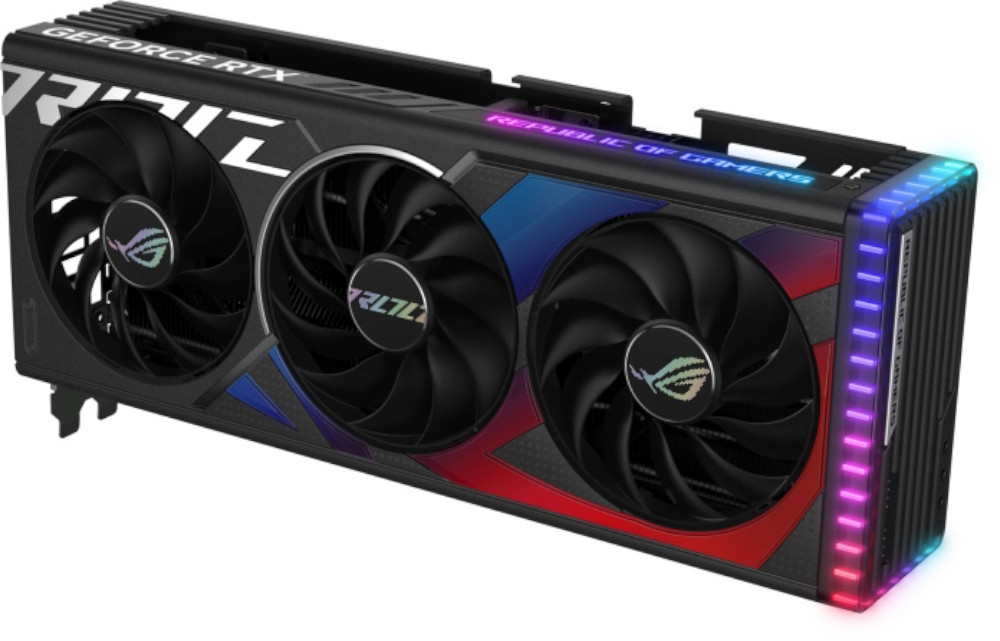 Moving on to Asus, the frontrunner for the series covers ROG Strix, TUF Gaming, Dual and Dual White variants.
The most premium and largest of the bunch is the ROG Strix variant. Featuring a chunky 3.1-slot design thanks to a beefy heatsink covered by RGB flair and massive vented backplate, the card is equally long at 311.4mm, which shouldn't run into trouble with most cases but could be a problem if you're trying to stuff this behemoth into an ITX enclosure. It's also packed with a host of extra features such as a dual BIOS switch for performance and quiet modes, and a trio of 11-blade axial-tech fans featuring 0dB technology that keep your card completely silent under light workloads.
My personal favourite out the lot is the Asus TUF Gaming card. It features an all-metal design, stripped-down styling and a slither of RGB at the end of the card. Classy. The TUF card comes in slightly thicker than its ROG Strix sibling by measuring 3.12 slots wide, though lengthwise it's shorter at bang-on 300mm, which enables wider case compatibility.
Asus Dual series is available in four flavours that include base and OC variants. The design mirrors its RTX 4070 siblings and is available in black or white with a unique semi-transparent upper segment that provides a nice view of the heatsink at the top of the card. The total length measures a mere 227mm, which should be great for space-saver ITX builds, while the dual ball fan bearings help ensure a long life span and quiet operation.
Gigabyte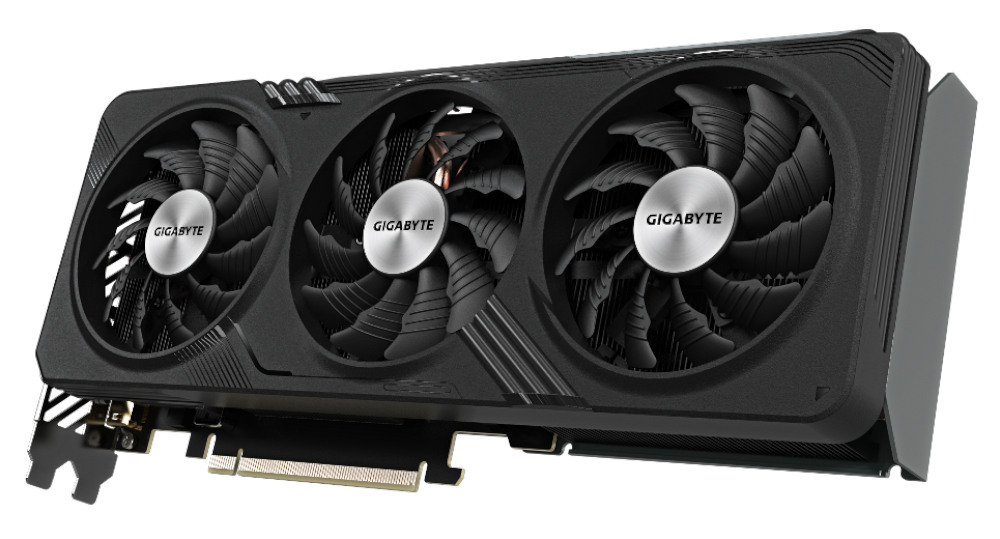 Gigabyte's range covers the Aorus series, Gaming OC, Aero OC and Eagle OC variants.
The Aorus Elite is undoubtedly the premium of the bunch that's complete with WindForce OC cooling system featuring three 90mm fans which dissipate heat through the thick, chunky heatsink. You also get dual-BIOS functionality for OC and silent modes, a protective metal vented backplate, and aesthetically-pleasing RGB halo ring-lighting across the three fans.
Meanwhile, the Gaming OC, Aero OC, and Eagle OC variants offer the same performance in terms of cooling but diverge with three unique aesthetics. They all feature triple-fan coolers, a touch of RGB, and more or less the same dimensions, of which the Gaming OC variant measures 281 x 117 x 53mm as reference.
In terms of design, the Gaming OC appears to be the most muted of the bunch by featuring a black and gunmetal colourway that should fit in any build, while the Eagle OC features a lighter matte grey exterior with blue accents. Finally, the Aero OC features all-white aesthetics with silver accents. Spoilt for choice.
Palit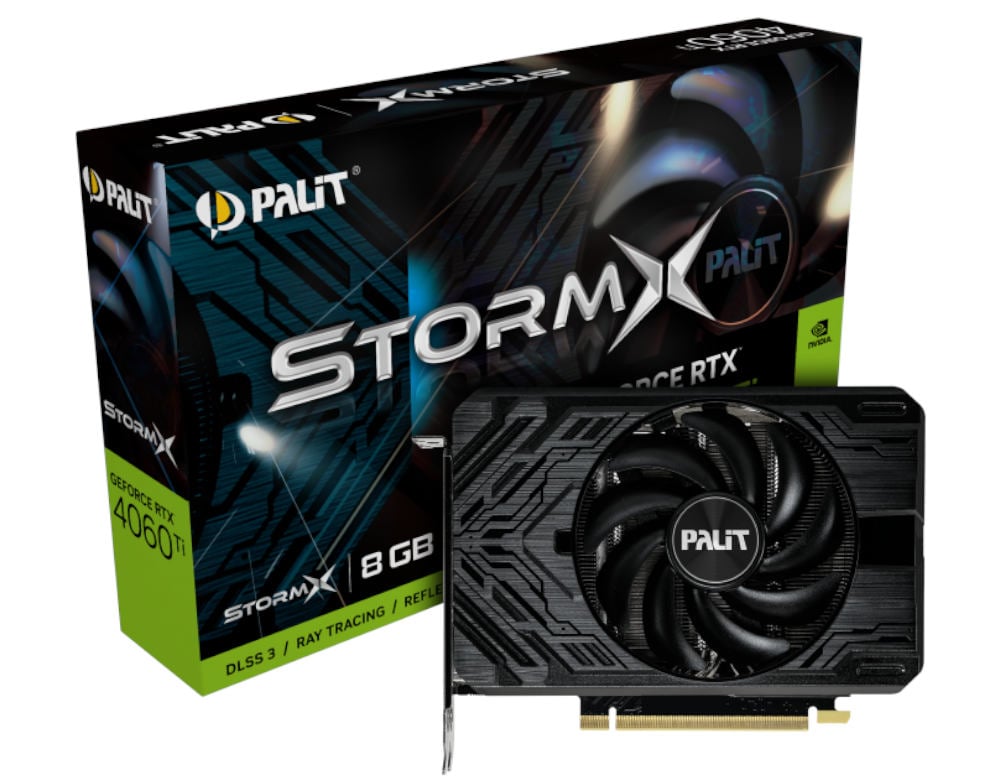 Palit chooses the more minimalist approach and presents its Dual series SKU as the forerunner, while the StormX is one of the smallest packages you will find the RTX 4060 Ti GPU feature in, available in both OC and base flavours.
As such, the Dual series is, you guessed it, a dual-fan design covered by a sleek black finish, and features a slither of RGB on the rear. While the StormX is the only single-fan cooler we've seen thus far, perfect for even the smallest form-factor systems. It measures only 170mm in length and covers only two slots. Quite an impressive feat of engineering.
Zotac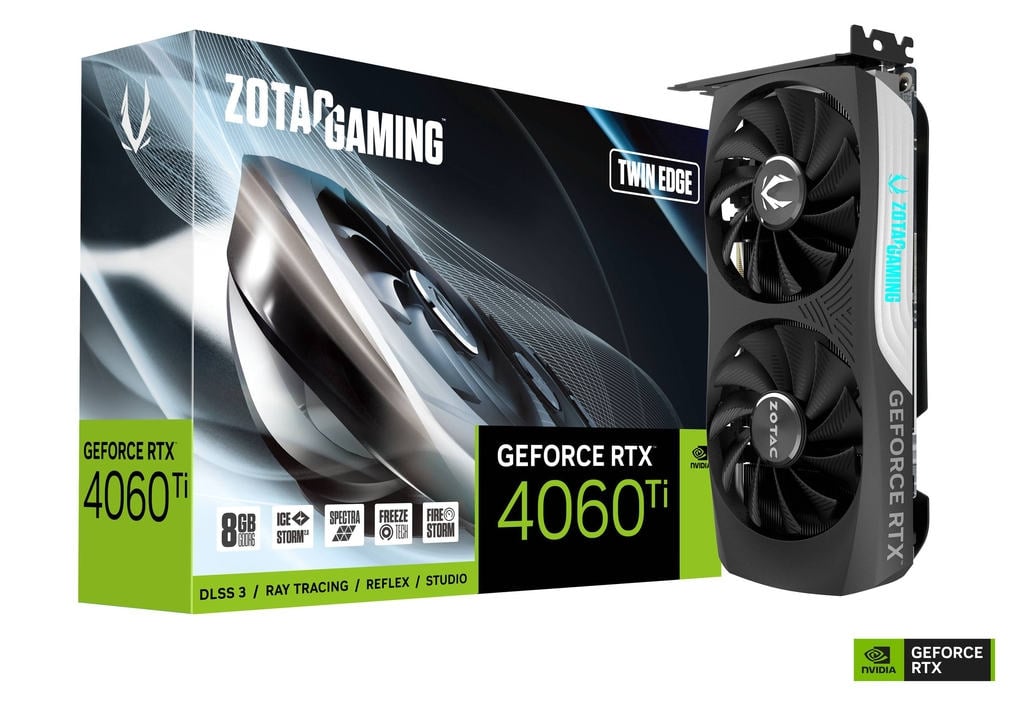 Last but not least, Zotac hits the ground running with its Twin Edge and Twin Edge OC variants both available in sleek black and ultra white. What's more, the company also has a limited edition Spider-man: Across the Spider-Verse Bundle among the lineup.
As expected, Zotac's designs is geared toward ITX builds, and as such features a slim 2.2-slot, dual-fan design that measures a total 225.5mm in length. It utilises the advanced IceStorm 2.0 cooler that, the company says, should keep system temperatures in check.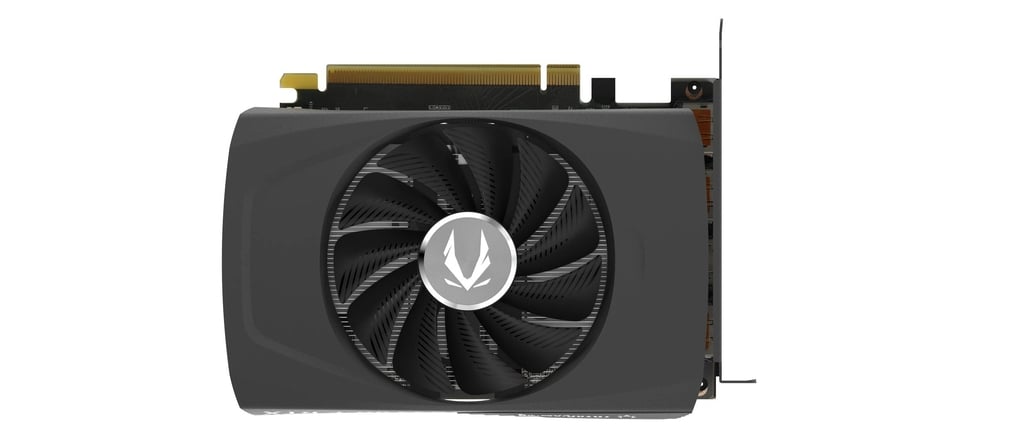 Interestingly, Zotac also has a single-fan cooler geared up for launch, though it seems this will only be available for the less-powerful RTX 4060, at least for now.
All in all, a great list of cards on the way so far. The RTX 4060 Ti 8 GB series will be available starting next Wednesday, May 24, with the RTX 4060 Ti 16GB and RTX 4060 expected to follow soon after. Can't wait for the reviews.