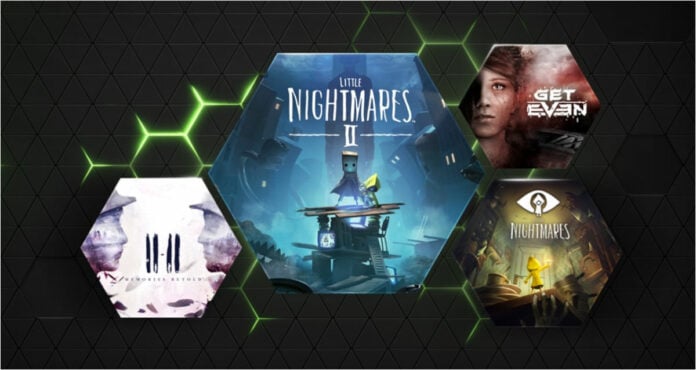 A newfound partnership with Bandai Namco Europe adds seven popular titles from the gaming giant's library to Nvidia's cloud gaming service, GeForce Now. Treats include the brilliant puzzle/horror platformer Little Nightmares and its sequel.
Announced via GFN Thursday, Nvidia reckons thanks to its high-performance cloud capabilities, it's the best way to play the publisher's high-quality titles and sentiments ring true over at Bandai Namco as well.
"Our collaboration with NVIDIA will allow more players to enjoy Bandai Namco titles like 'Little Nightmares' across their devices, thanks to the power of the GeForce Now cloud," said Anthony Macare, senior director of digital business and customer experience at Bandai Namco Europe.
Nevertheless, if you happen to play exclusively on GeForce Now, other popular highlights include: Get Even, a first-person shooter psychological thriller, 11-11 Memories Retold, an adventure video game set during World War 1, and Mordhau, a multiplayer medieval melee and Chivalry 2 competitor that's currently available for free on the Epic Games Store from now until April 20.
Bandai Namco Europe promises more games will be supported via GeForce Now in the near future, but for now, the complete list reads as follows:
MORDHAU (New release on Epic Games Store, free on April 13)
DE-EXIT – Eternal Matters (New release on Steam, April 14)
11-11 Memories Retold (Steam)
canVERSE (Steam)
Get Even (Steam)
Little Nightmares (Steam)
Little Nightmares II (Steam)
GeForce Now is currently available on PC, iOS, Android, Nvidia Shield, and select Smart TVs, including 4K support on 2023 LG Smart TV's provided you have a GeForce Ultimate subscription.