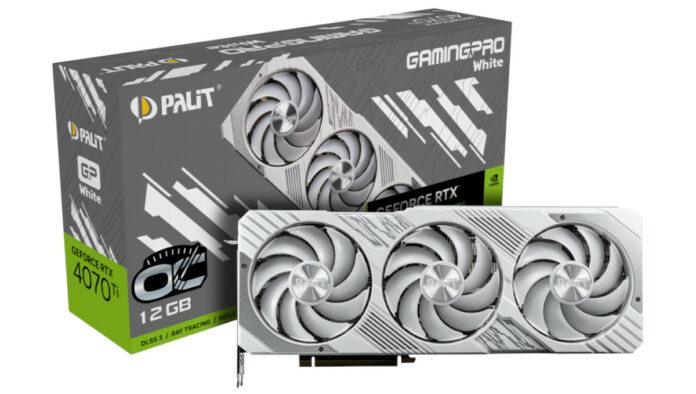 Palit has unveiled a GamingPro GeForce RTX 4070 Ti in all-white aesthetic to commemorate 35 years of gaming excellence in the PC building community. That's right, Palit's been pushing out graphics cards since 1988, yet this grandpa shows no signs of slowing down.
GamingPro SKUs are typically among the manufacturer's more affordable options that forego all the bells and whistles of its flashier GameRock siblings. Still, the pale makeover makes it stand out from the crowd and I would go as far as to say the transition makes for a rather sleek-looking card.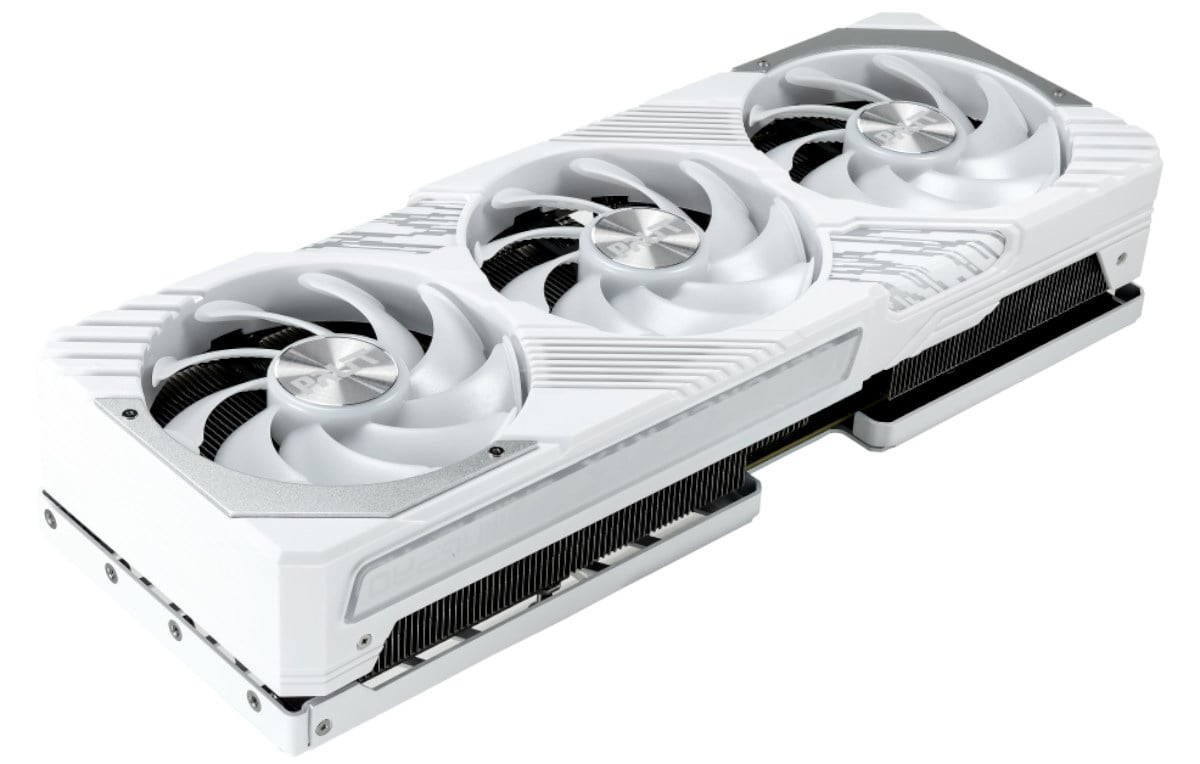 As such, the GamingPro GeForce RTX 4070 Ti White OC stands in stark contrast when compared with previous GamingPro SKUs that traditionally feature black, dark grey and silver aesthetics. The ice-white exterior emphasises the card's pristine contours, while the backlit, white-and-grey camo sections flanking the fans bode well for a vertical installation. Meanwhile, the obligatory GeForce RTX GamingPro branding on the top also lights up in glorious RGB, making it look just as good in a traditional horizontal orientation. The card's a beaut, particularly if you're planning a themed build.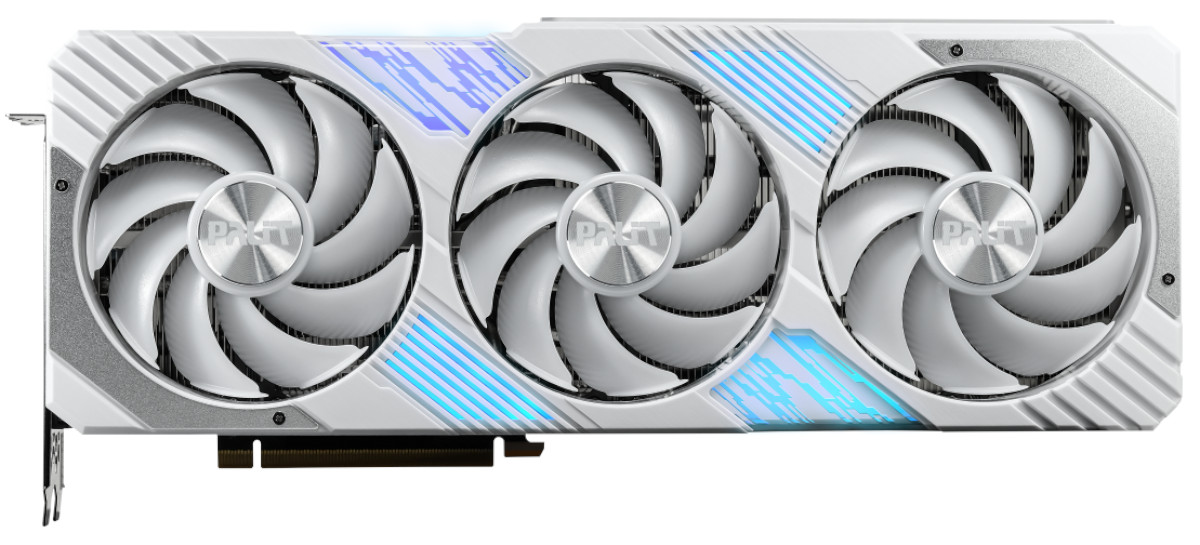 According to the spec sheet and underlying black PCB, it appears the interior and performance remain the same. Built on the AD104 GPU architecture, it integrates 7,680 CUDA cores equipped with 12GB of GDDR6X memory across a 192-bit interface. The OC variant features a modest boost clock of 2,670MHz, about 60MHz higher than the standard GamingPro variant.
Finally, dimensions come in at 328mm long and 63mm wide, featuring a massive triple-fan cooler design that'll take up three slots in your chassis. Additionally, power is provided by 12VHWPR connection or two standard eight-pin cables coupled with an adapter.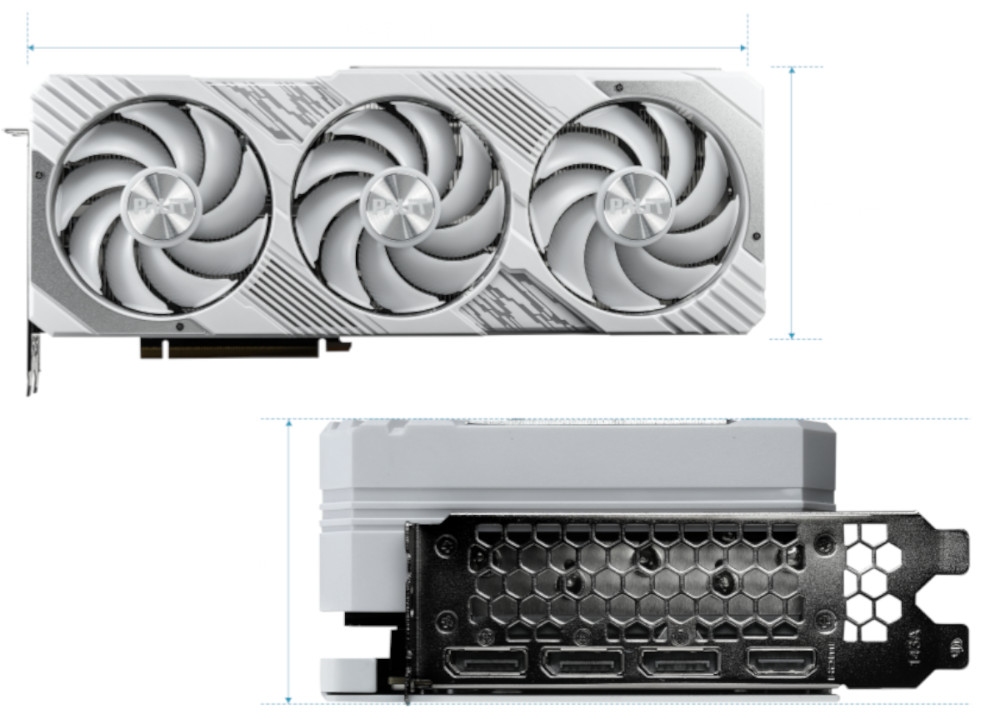 For now, the card is only available via giveaway that runs from today until September 15, with one lucky winner announced by September 20. Entry requires some photoshop skills and Internet meme knowledge to create some funny or unexpected pictures with an image of the graphics card. Find out more here, but if it all sounds too convoluted, you know where to look for the best tech giveaways.