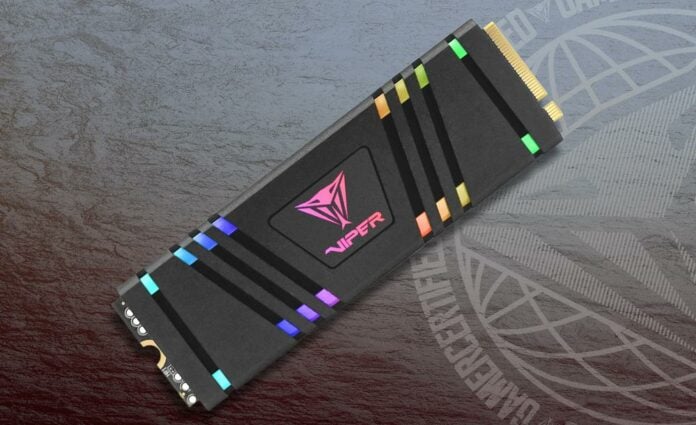 Patriot has announced a new SSD joining its Viper series featuring good speed and durability, covered by an RGB-illuminated heatsink.
Available in either 512GB or 1TB capacities, the Viper VPR400 uses an M.2 (PCIe Gen 4×4) interface alongside an Innogrit IG5220 controller cooled by a pre-installed RGB-lit Aluminum heatsink. As with most products these days, this RGB lighting is compatible with other Viper gaming RGB peripherals plus Asus, MSI, Gigabyte and ASRock sync software.
In terms of performance, we have 4,600MB/s sequential read and 3,600MB/s sequential write on the smaller 512GB model, compared to 4,600MB/s and 4,400MB/s, respectively, on the 1TB model.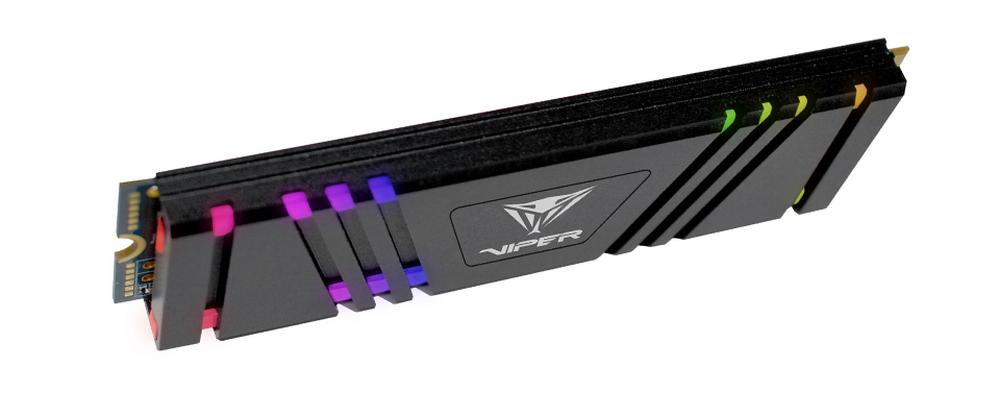 The IG5220 controller is officially rated for up to 5,100MB/s sequential read and 5,000MB/s sequential write, though such heights are likely only achievable at higher capacities, where a greater number of NAND modules interface with the controller at any one time. Whether or not Patriot will delve into 2TB or 4TB territory remains to be seen.
IOPS performance is understandably robust, with Patriot claiming 600K in random read and 500K in random write on both models, which is just shy of the controller's respective 800K and 600K IOPs limits.
Endurance is rated at 400TBW for the 512GB drive or 800TBW for the 1TB. Enough to fil the entire SSD each day for more than two years. In other words, you shouldn't have to worry about everyday wear and tear during regular use.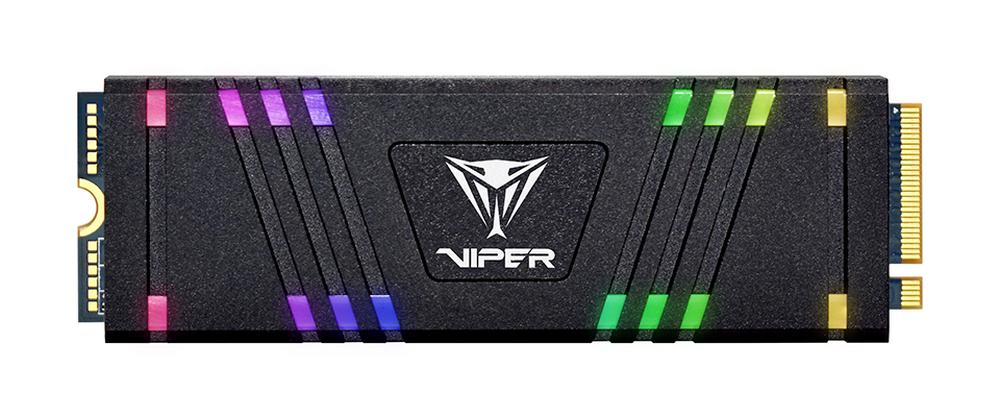 RGB illumination implies something different to the norm, and the VR400 drive does have another unique feature in the form of 'thermal throttling technology.' Using a built-in thermal sensor and custom firmware, we're told the drive can dynamically manage performance while keeping temperatures in check. "This technology can effectively prevent overheating while efficiently commanding the best performance under dynamic conditions," says Patriot.
Throttling isn't usually a word manufacturers want associated with enthusiast-orientated products, and we're intrigued to see whether or not real-world speeds would differ to what's written on the box by a meaningful degree.
The good news is that the low-profile heatsink should fit most M.2 sockets, and you won't have to wait long for stock. The Viper VPR400 RGB is headed to stores later this month backed by a five-year warranty, but pricing is yet to be confirmed.