Jump to: Specs | Performance | Conclusion
Gaming PCs now come in all shapes and sizes. Wrapping one up in an attractive chassis, adding liberal amounts of bling, and taking some of the best components available today, PCSpecialist aims to strike an optimal balance between looks, features and cost with the Magnus Goliath priced at £2,799.
The boring beige box of yesteryear is replaced by a Corsair iCue 5000X RGB mid-tower chassis housing four tempered glass panels surrounding an internal steel frame. Picking up reflections and fingerprints with aplomb, it's a great starting point when showing off a build, though do be aware the chassis alone weighs 13.5kg. All kitted out, Magnus Goliath is a gym workout itself, tipping our scales at 21.1kg.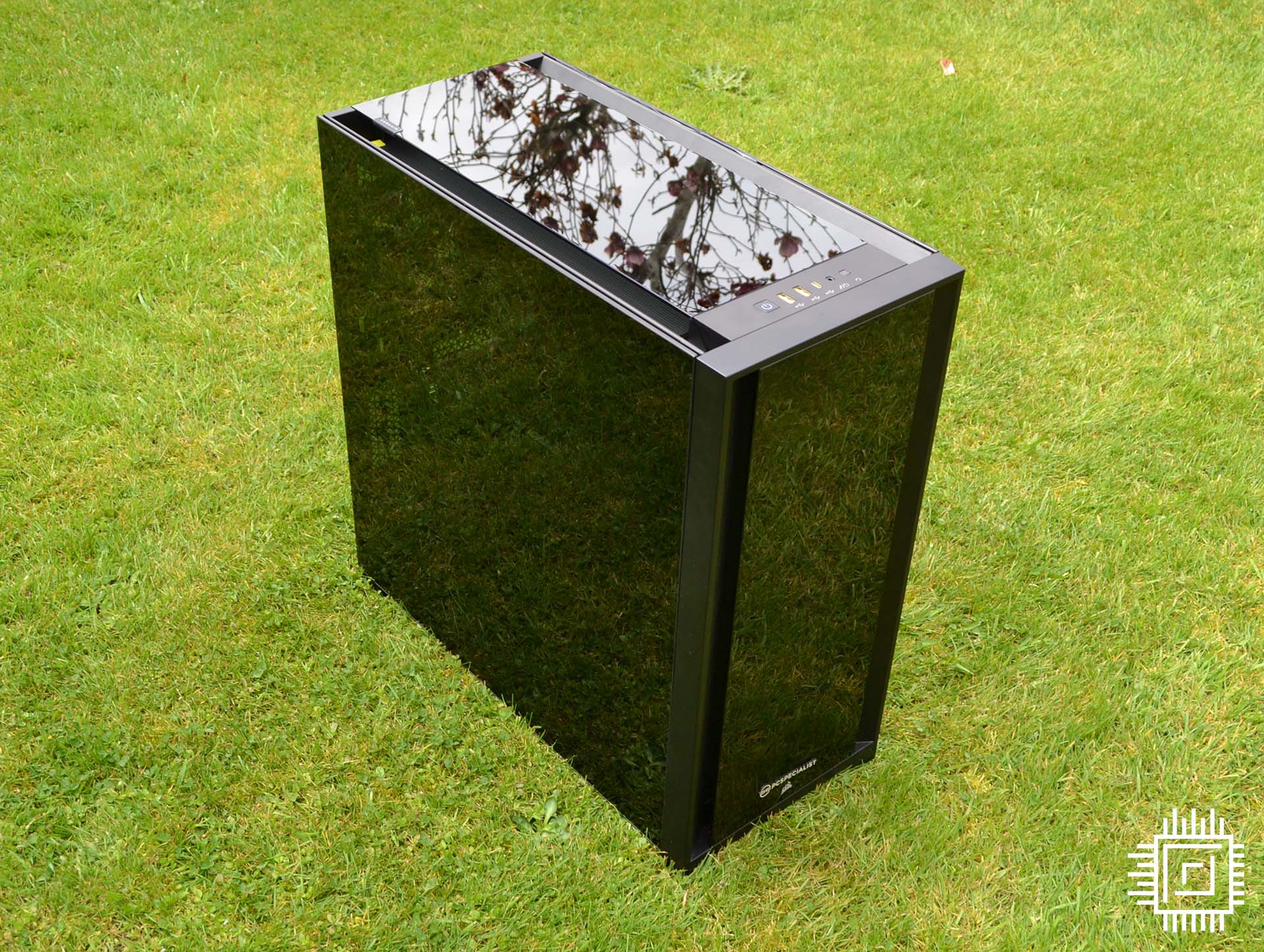 PCSpecialist adds a rear exhaust fan from Akasa over and above three RGB spinners pre-installed by Corsair. That's good thinking as there's little in the way of airflow around the CPU area.
Specification
Housed under the company-branded Corsair iCue H150 Elite Capellix RGB 360mm cooler is the very best consumer processor offered by Intel. Core i9-12900KS needs substantial cooling because TDPs spiral if run in full 241W mode. PCSpecialist duly configures the capable Asus ROG Strix Z690-A Gaming D4 firmware to do so, meaning performance ought to be top notch.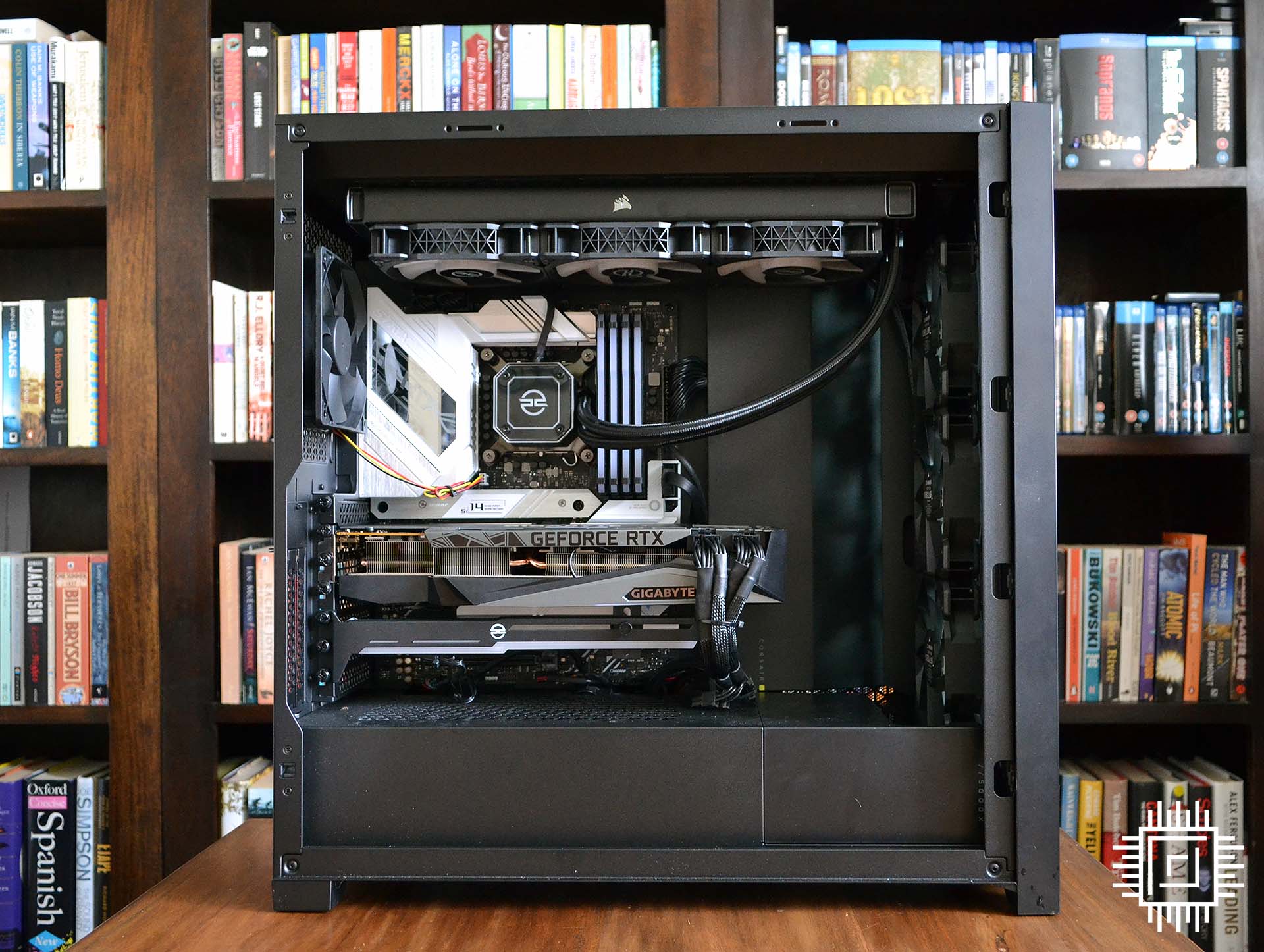 Storage performance is also on the premium side. A Samsung 980 Pro 2TB is placed under the uppermost heatsink, and we have no issue with a lack of secondary drive, though you are free to configure more if the need exists. Below that a Gigabyte GeForce RTX 3080 (LHR) 10GB graphics card is a fine choice for QHD or UHD gaming. Its single backlit logo doesn't produce the most visual pizazz so Magnus Goliath is augmented by a two-in-one support and lightbar. Downside to doing so is the blocking of expansion ports, but it's no bother to remove should you wish to install PCIe peripherals.
On to a few things we're not enamoured with. The cabling from the rear Akasa exhaust is an eyesore and not in keeping with the otherwise slick build. Though we appreciate this is an aesthetic build as much as a performance champion, it makes more sense to have the 32GB 3,200MHz memory capacity consisting of two 16GB sticks, and not four 8GB, leaving space for future expansion. You'd lose a little RGB, of course, but we feel it's a price worth paying. There's not much PCSpecialist can do about the cooler's tubing snaking away over the RGB DIMMs and disrupting the flow of light so we won't take any marks off for that.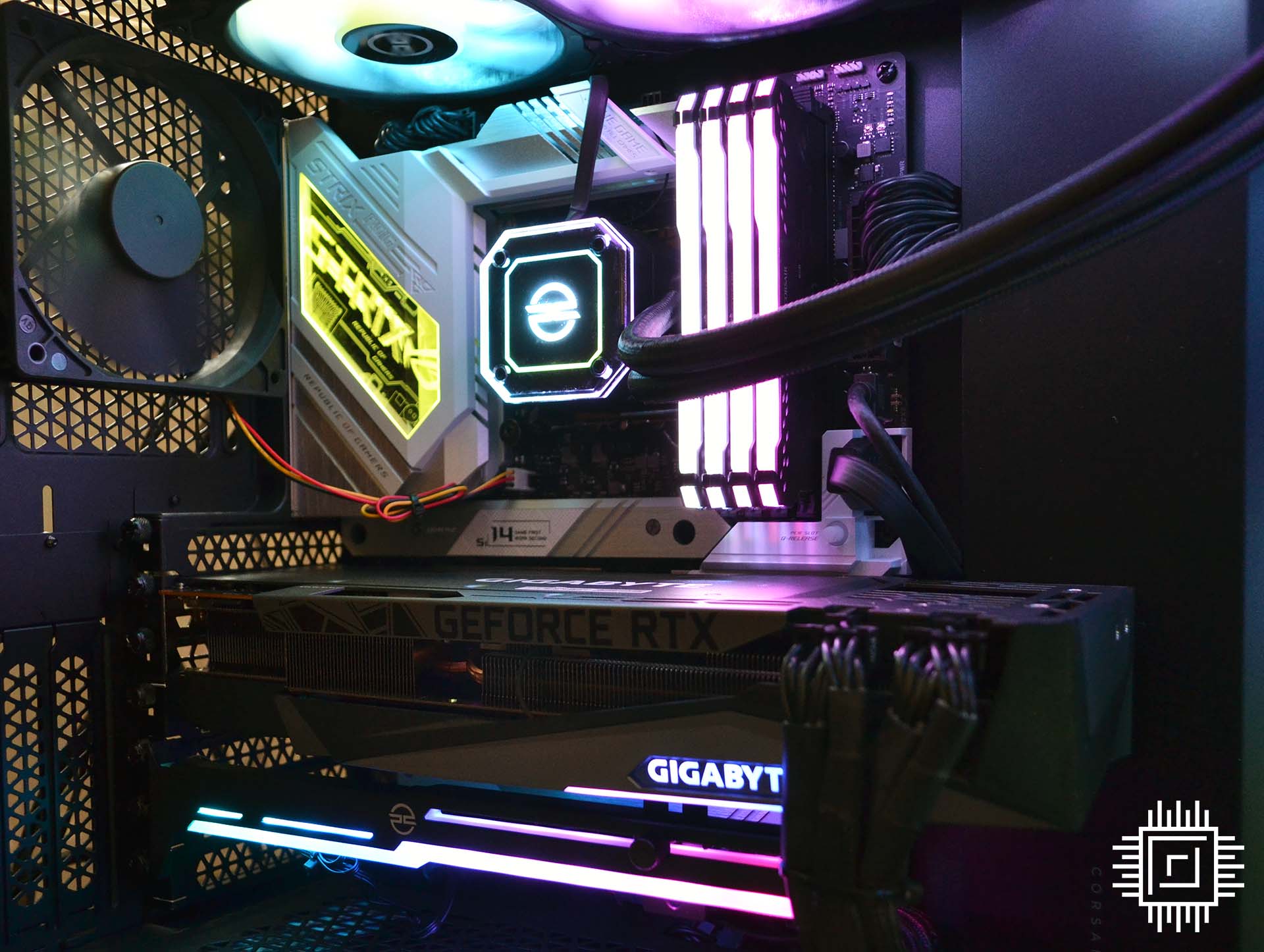 The choice of motherboard has more bearing than usual. Magnus Goliath features a DDR4 model, which makes a lot of sense as far dearer DDR5 offers little in the way of real-world benefit right now. There's plenty more to like about it, too, from a spare trio of PCIe 4.0 M.2 storage slots, 2.5GbE Ethernet, 20Gbps USB, cutting-edge audio, and tasteful RGB.
Powering all of this goodness is a Corsair 850W RMx 80 PLUS Gold PSU. It's more than up to the task of taming peak observed gaming power consumption of 544W. Windows 11 is installed mercifully free of major bloatware.
Going down the Intel Alder Lake route, we have no concerns on component selection other than use of four DIMMs. Most readers will be asking themselves whether such a rig can be built for less. The answer is no, as parts cost a little more than the Magnus Goliath ticket price, and going down the DIY path negates benefits accruing from warranty.
Speaking of which, PCSpecialist offers what it terms standard three-year cover translating to one year for parts, three years labour and the first month covering collection costs. It's well worth spending an extra fiver for 'Silver,' where collections are covered for a year. Typical build times are quoted as between four and seven working days, though you can pay extra to have it delivered more quickly.

Show your support for impartial Club386 reviews
Club386 takes great pride in providing in-depth, high-quality reviews built on honest analysis and sage buying advice. As an independent publication, free from shareholder or commercial influence, we are committed to maintaining the standards our readers expect.
To help support our work, please consider making a donation via our Patreon channel.
Performance


Core i9-12900KS is arguably the fastest mainstream chip available. Flexing its muscles within the Magnus, it takes top place in both CPU-centric tests.


PCSpecialist's use of DDR4 memory is a blessing and a curse. Bandwidth is down compared to DDR5, though on the flipside, latencies are much better. Based on previous knowledge of memory types for Intel's latest consumer platform, the use of DDR4 is sensible.


The Samsung 980 Pro is both spacious and quick. Excellent numbers here.


Other, more expensive systems in this line-up use an RTX 3080 Ti. No matter, as the non-Ti card is plenty fast enough.



Whether you get 111FPS at UHD or 99FPS, playing at a high resolution is easy work in our cross-comparison title.
| | FPS @ 1080p | FPS @ 1440p | FPS @ 2160p |
| --- | --- | --- | --- |
| Assassin's Creed Valhalla (Ultra High Quality) | 115 | 94 | 61 |
| Far Cry 6 (Ultra Quality, HD Textures, DXR On) | 109 | 103 | 48 |
| Forza Horizon 5 (Extreme Quality) | 115 | 102 | 77 |
| Gears Tactics (Ultra Quality) | 192 | 137 | 79 |
Focussing on triple-A gaming performance, we benchmark Magnus Goliath in four recent games. Image quality is set to amongst the most visually pleasing. The combination of Core i9-12900KS and Gigabyte GeForce RTX 3080 combines to offer mostly 4K60.


Taming Core i9-12900KS is no easy task. 88°C may appear high for the CPU but it's perfectly in line with expectations arising from a chip running at 241W, even with a capable 360 AIO on top. Gigabyte's large GPU heatsink, meanwhile, keeps graphics well in check.
Magnus Goliath's 12 fans – four chassis, four cooler (including pump), three graphics, one PSU – are configured well enough for a quiet computing experience when idling. Corsair's iCue runs the cooler's at just 300RPM, the GPU switches its trio off, and the case fans are not obtrusive. Going full chat by gaming and the choice of a mostly-glass chassis means noise escalates significantly. To PCSpecialist's credit, the fans create a mid-pitch sound that's not off-putting. Could it be quieter? Absolutely, but the way in which Magnus Goliath is configured is not a deal breaker.
Conclusion
Housing many of the best components on offer, the PCSpecialist Magnus Goliath takes a considered approach to building a formidable gaming machine which is also strong for creator work. Powered by the high-clocking Core i9-12900KS and GeForce RTX 3080, we'd happily game at 4K with all the bells and whistles turned on.
We'd change the memory from four sticks to two and replace the rear fan, but that's all. A well-thought-out system ticking most of the right boxes, it's hard to beat for value and component choice.
PCSpecialist Magnus Goliath
Verdict: Superb multi-thread performance and 4K gaming credentials housed in a good-looking system.
---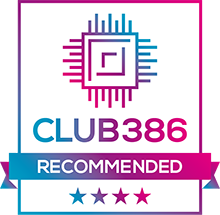 Pros
Superb performance
Good component choice
Can't build for less
Decent warranty
Cons
Odd RAM configuration

---
Club386 may earn an affiliate commission when you purchase products through links on our site. This helps keep our content free for all.
Rest assured, our buying advice will forever remain impartial and unbiased.