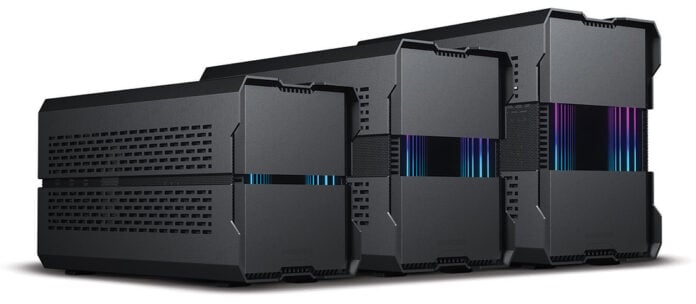 Everybody likes the idea of a small-form-factor PC, but what if you need room to grow? Phanteks is never afraid to try something different, and the firm's Dutch designers have addressed such concerns with the quirky Evolv Shift XT.
Described as a "premium small-form-factor with tailored performance," the case has the ability to scale to three sizes. At its smallest, Evolv Shift XT measures 371mm (W) x 173mm (H) x 211mm (D). Choose to add a couple of fans to the top and the case can be stretched to 244mm tall. Prefer a liquid-cooled radiator? No bother, at its maximum height the case can extend to 272mm to incorporate up to a 240mm all-in-one.
Sounds rather nifty, and it looks pretty decent, too. Phanteks' build uses aluminium exterior panels while the gap between top and bottom is filled with 'ultra-fine mesh panels' intended to maximise airflow. The case also comes in a choice of satin black or galaxy silver colour options.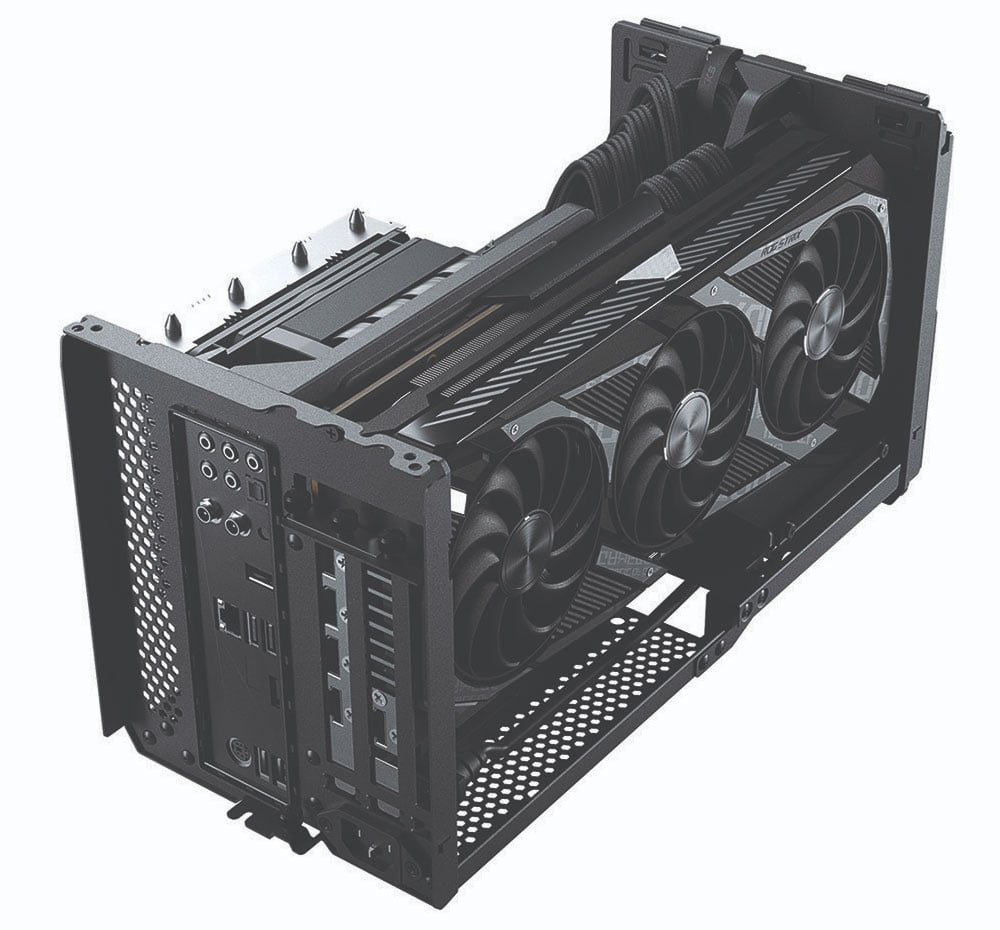 A tempered-glass 'infinity mirror' accentuates RGB lighting on the front, but it's the level of component support that will have small-form-factor enthusiasts intrigued. Alongside a mini-ITX motherboard, there's room for up to a triple-slot graphics measuring 324mm in length.
A PCIe Gen 4 riser cable is pre-installed to help simplify the build process, and even in its most compact form, Evolv Shift XT has 72mm of clearance for a CPU cooler. Just enough space for, say, a Noctua NH-L12S.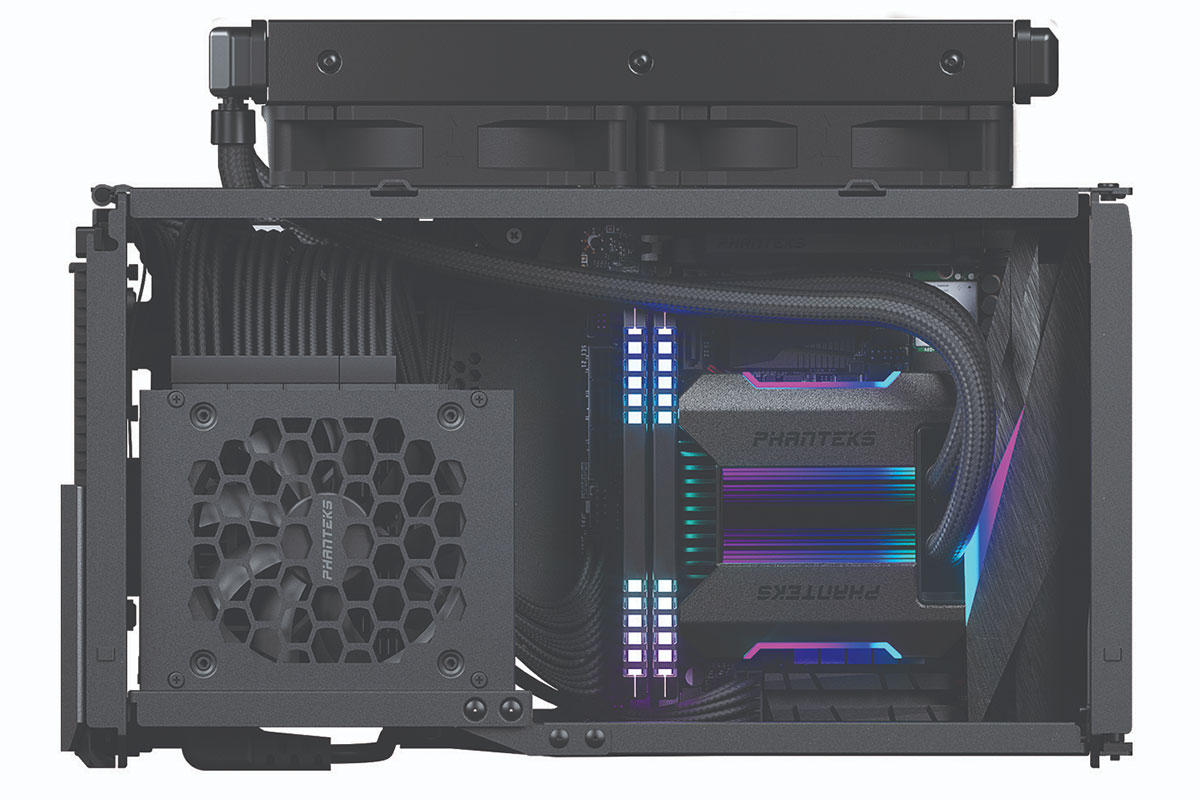 Power supply support includes both SFX and SFX-L, and the Evolv Shift XT front panel is stocked with both USB 3.0 Type-A and USB 3.1 Type-C. We're told there's a single 2.5in storage bay in there somewhere, and though there's no love for 3.5in hard disks, it's good to know the entire package is backed by a five-year warranty as standard.
Intrigued? You won't have to wait long for retail availability. Phanteks expects the Evolv Shift XT to appear on store shelves later this month carrying a £160 price tag.