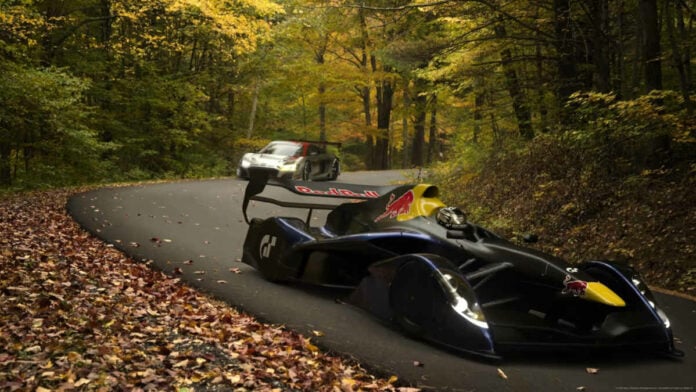 Sony's pedigree of first-party titles has seen amazing success on PC, and today it has been revealed that one untouchable franchise dating back to the very first PlayStation console might find its way on desktop. That's correct, Gran Turismo may see the light of day on PC, with the creator and head of Polyphony Digital considering it a possibility.
In an interview with GTPlanet, Kazunori Yamauchi was asked if the developer would ever consider a PC version of Grand Turismo 7, and the short answer was, "Yes, I do think so." Don't go screaming from the rafters just yet because there is a big but. Yamauchi cautioned that due to the "finely tuned" technical nature of the title and being designed specifically to favour PlayStation architecture, opening the flood gates would not be as straightforward as one might think.
Yamauchi reiterated this reasoning by stating "There are not many platforms which could run the game in 4K/60p natively, so one way we make that possible is to narrow down the platform. It's not a very easy subject, but of course, we are looking into it and considering it."
With that being said, considering the fact that GT7 exists on both PS4 and PS5 – two entirely different generations and architectures – proves it's scalable at least to some degree, not forgetting to mention the rest of Sony's PC roster – including God of War, Days Gone, Spider-Man, Uncharted, and Horizon Zero Dawn – all perform marginally better on enthusiast PC hardware.
Perhaps, Sony is reluctant to let go of a near-25-year-old legacy, choosing to keep the status quo and simply let sleeping dogs lie. Either way, just having the creator being open to the possibility of 'The Real Driving Simulator' on PC is enough to make any grown man (or woman) giddy with excitement.