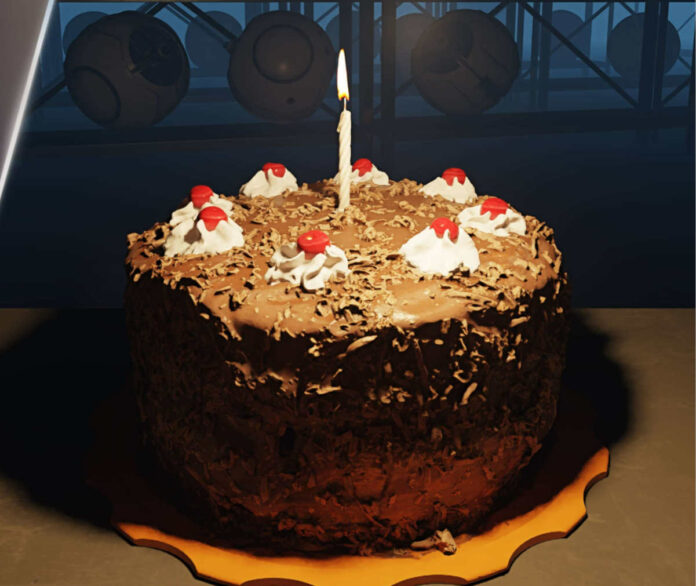 We last caught wind of Valve's Portal receiving a RTX refresh back during Nvidia's GTC Keynote in September alongside RTX 40 Series GPUs, and today we finally get an official release date for the free DLC, arriving on December 8.
The DLC was created by Nvidia Lightspeed Studios and made possible via its new modding platform, RTX Remix. It's a clever tool that simplifies the addition of modern technologies such as ray tracing and DLSS support to titles of yesteryear. Besides ray-traced lighting effects, the studio also added much-needed high-resolution, physically-based textures and enhanced high-polygon models to truly bring GLaDOS, Chell, her Companion Cube, and the hellscape that is Aperture Science to the modern era.
What's more, the release date announcement also brought along a list of RTX system requirements, and even minimum recommended specs seem to be highly demanding, to say the least. On the low end, for a max 1080p resolution at 30FPS with graphics preset set to high, you will need a Nvidia GeForce RTX 3060 with DLSS 2.0 turned on, and either Intel Core i7-6700 or AMD Ryzen 5 3600 processor married to 16GB of RAM and 25GB of SSD storage. Whew!
If you're on the ultra-enthusiast end, however, outputting a 2160p resolution at 60FPS with graphics preset set to ultra, requires a hefty Nvidia GeForce RTX 4080 with DLSS 3 turned on. Making things more difficult, the processor requirement is an Intel Core i7-12700K or AMD Ryzen 9 5900 paired with 32GB of RAM. Now that's ludicrous!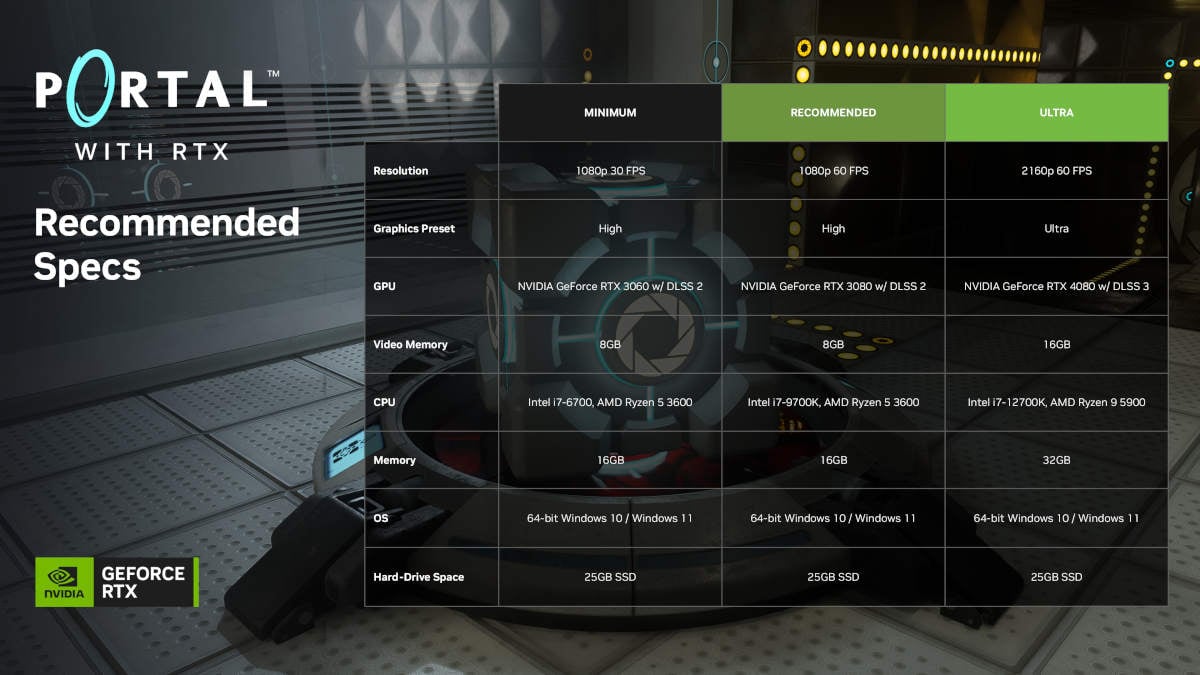 If you're interested, Nvidia will kick off the festivities with a livestream on Twitch, YouTube, and Steam on December 6, providing an in-depth look of behind-the-scenes footage, plus a chance to win a RTX 40 Series GPU and Portal code giveaways. For those who want to jump right into the thick of it, the DLC can be added to your Steam Wishlist today and requires a purchase of the original game.