Sony has confirmed that support for 1440p displays is officially being introduced to its PlayStation 5 console as part of a new beta update.
The new software, initially available to "invited participants in select countries," allows the console to output at a 2560×1440 QHD resolution over HDMI. Such a feature has been widely requested by PlayStation users wanting to take full advantage of QHD monitors, and Sony has been forced to play catch-up as rival Xbox Series S|X consoles have supported 1440p since launch.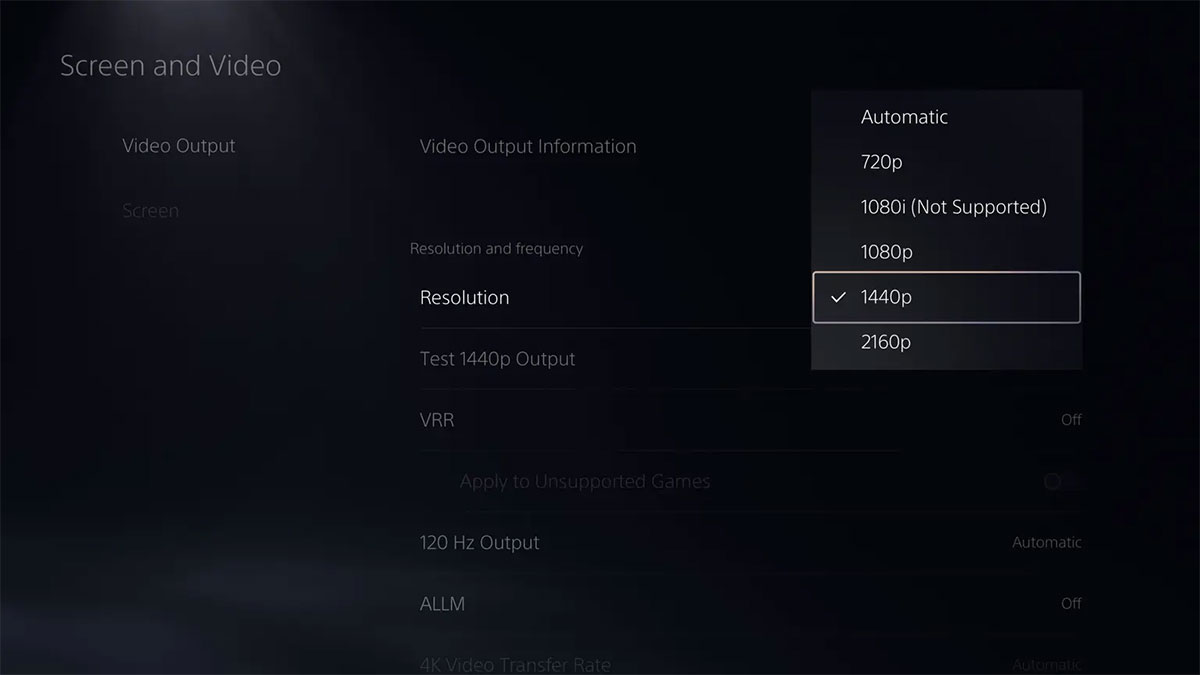 According to Sony's release notes, games that support 1440p will now be rendered natively on compatible displays, while those rendered at a full 4K UHD resolution will be downsampled to QHD with the benefit of superior anti-aliasing.
1440p monitors continue to grow in popularity, and manufacturers have been keen to extol their virtues as both a console and PC solution. Compatibility with the latest generation of PlayStation and Xbox hardware will no doubt boost the market, but there's still work to be done as Sony's good news comes with a caveat; support for variable refresh rate will be limited to 1080p and 4K only, at least for the time being.
Still, partial 1440p support is better than nothing, and we're looking forward to a wider rollout in the weeks or months ahead.
Today's beta release also includes the ability to organise a game library into lists – each user is permitted 15 lists with up to 100 games apiece – and a new social feature allows gamers to share their screen with a party member. A full breakdown of the new features is available at PlayStation Blog.