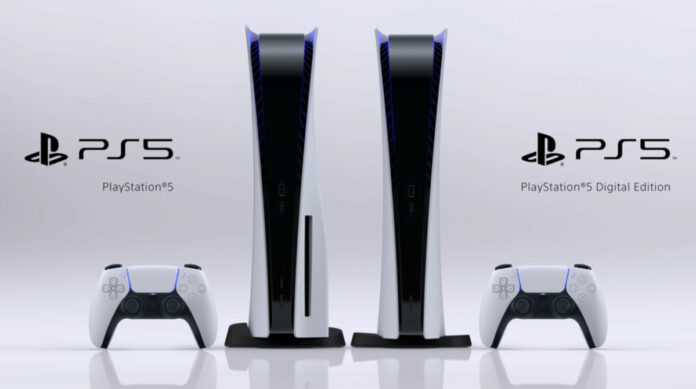 Increase in PS5 stock and Easter bundle deals this past week has led to a significant boost in sales for games such as Gran Turismo 7 and Horizon Forbidden West.
Gran Turismo 7 has seen an impressive 163 per cent spike in sales. This allowed the real driving simulator to earn itself second place in the UK boxed sales charts, up from seventh in the previous week. Trailing close behind is none other than Horizon Forbidden West in third place, jumping 11 places following a massive 307 per cent surge in sales.
Still holding pole position for a second week in a row since its launch, however, is the ever-popular LEGO Star Wars: The Skywalker Saga. With over 60 per cent in digital sales alone, it is the second-biggest game launch of the year in the UK. Only narrowly missing out on matching Elden Ring's huge launch back in February, it's also the fastest-selling LEGO game in history.
Surge in sales was not limited to GT7 or Horizon Forbidden West, either. Other exclusive video games also benefited from the console's increased availability. Insomniac's launch title Marvel's Spider-Man: Miles Morales ranked 15th with a 302 per cent sales spike over the previous week. The biggest winner in sales would undoubtedly have to go to the Insomniac's most recent release, Ratchet and Clank: Rift Apart, ranked 17th – it sold 709 percent more than its previous week.
GfK UK Boxed Top Ten for the week ending April 16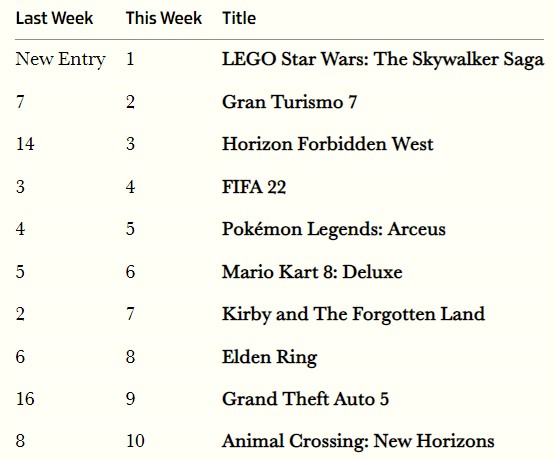 Honourable mentions include Ghost of Tsushima Director's Cut, up 464 per cent, while Ghostwire: Tokyo experienced a 210 per cent surge.
Though chip shortage is still an issue, recent data on the graphics card market shows increase in availability and a steady decrease in price, respectively.
Hopefully the same can be said with premium consoles. Perhaps Sony sought to try and increase stock ahead of the Easter weekend? If anything, the recent surge in games sales indicates a lot of happy customers have gotten a hold of the PS5 regardless.