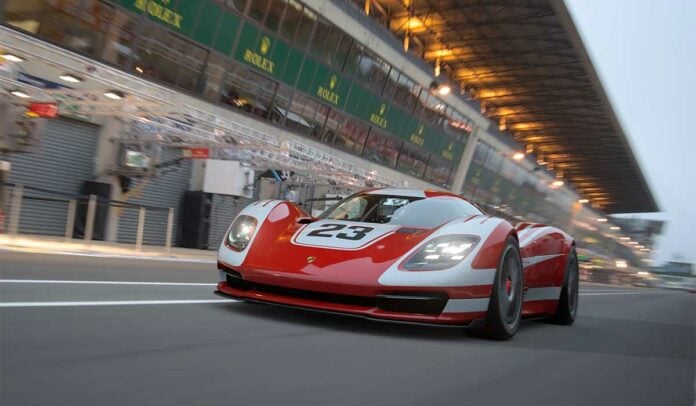 Polyphony Digital has responded to widespread criticism of its latest racing epic, Gran Turismo 7, by gifting gamers a million in-game credits.
The 'goodwill gesture,' announced by series creator Kazunori Yamauchi, is applicable to all those who purchased the game on PS4 or PS5 prior to March 25. In order to claim the credit, users must log into Gran Turismo 7 between March 25 and April 25, with the first payouts expected to reach user accounts shortly.
Compensation comes after the largely single-player game was rendered unplayable for over 24 hours following server issues resulting from the release of an erroneous patch. If that wasn't frustrating enough, gamers soon realised the same updates had drastically altered Gran Turismo 7's built-in economy. Reduced payouts for completing in-game events exacerbated the grind, leading to accusations of microtransaction profiteering.
In an official post, Yamauchi thanks Gran Turismo fans for their continued support and states "your voices have not gone unheard."
"I would like to apologize for the frustration and confusion caused last week with our patch updates which resulted in, not only a server outage but also adjustments to the in-game economy which were made without a clear explanation to our community, said Yamauchi "
In an effort to restore a better balance, Polyphony Digital has confirmed that a bumper patch will be released in April with the following changes:
Increase rewards in the events in the latter half of the World Circuits by approximately 100% on average.
Addition of high rewards for clearing the Circuit Experience in all Gold/All Bronze results.
Increase of rewards in Online Races.
Include a total of eight new one-hour Endurance Race events to Missions. These will also have higher reward settings.
Increase the upper limit of non-paid credits in player wallets from 20M Cr. to 100M Cr.
Increase the quantity of Used and Legend cars on offer at any given time.
A slew of further updates are planned to add 'new cars and course layouts,' and the developer goes on to confirm some highly sought-after features are being worked on. These include further World Circuit events and, much to the delight of GT7 fans, the ability for cars to be sold.
Polyphony Digital makes no mention of improving the game's offline playability in the event of server outages, and this entire saga raises question marks over day-one reviews. Gran Turismo 7 was hailed as simply stunning at launch, but reviewer experience clearly bears little resemblance to real-world gamers. That divide is best illustrated by review aggregator Metacritic, whose critical score of 87 is at odds with a stark user score of just 1.7.