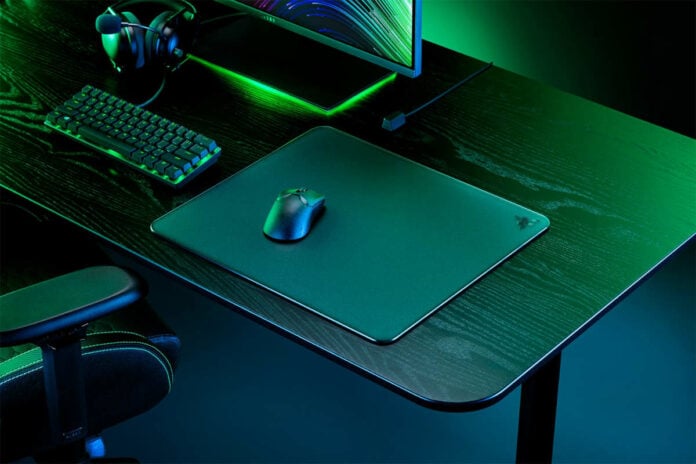 A fabric surface with some sort of rubbery base for stability is the mousepad of choice for gamers the world over, though Razer seeks to change the status quo introducing its first-ever glass solution. Enter the Razer Atlas.
First things first, its not the first time Razer has experimented with tempered glass-enhanced gaming peripherals. If you may recall, the €320 Viper Mini came bundled with additional Corning Gorilla Glass 3 skates, that in theory, could provide enhanced gliding and overall smoothness by reducing friction when sliding and flicking your mouse across a surface.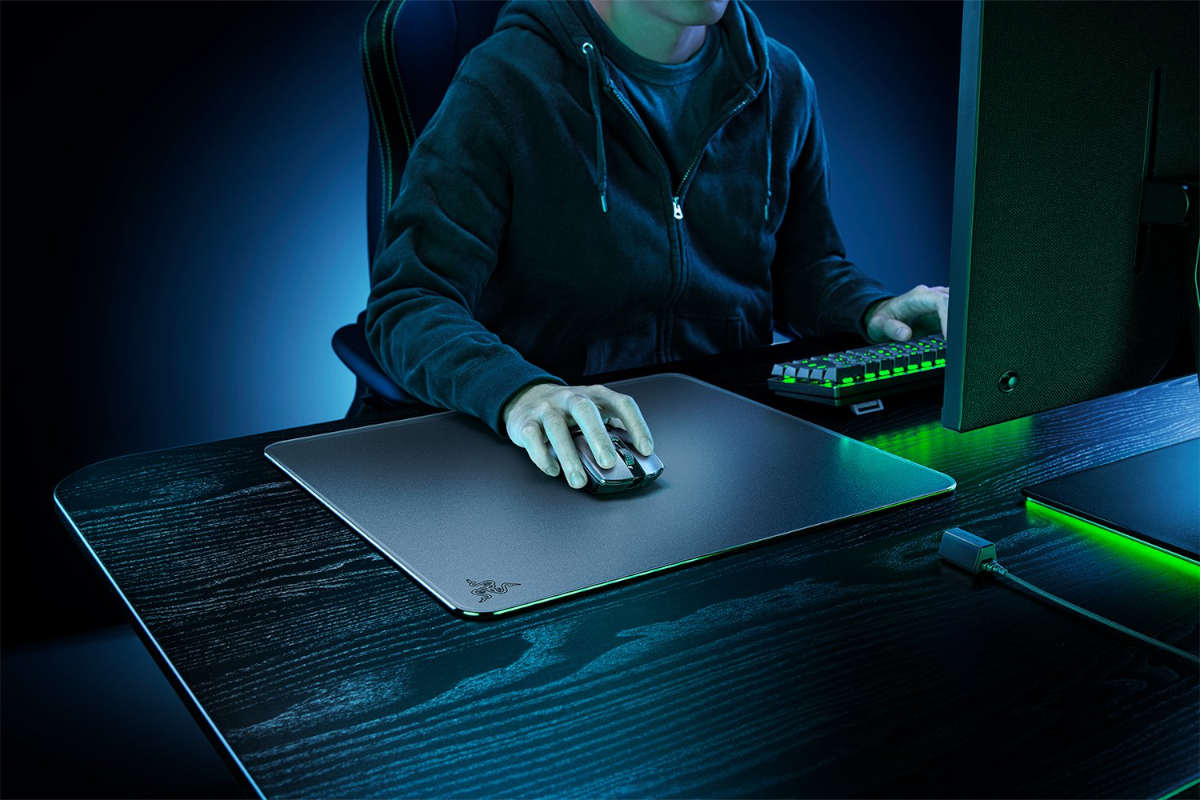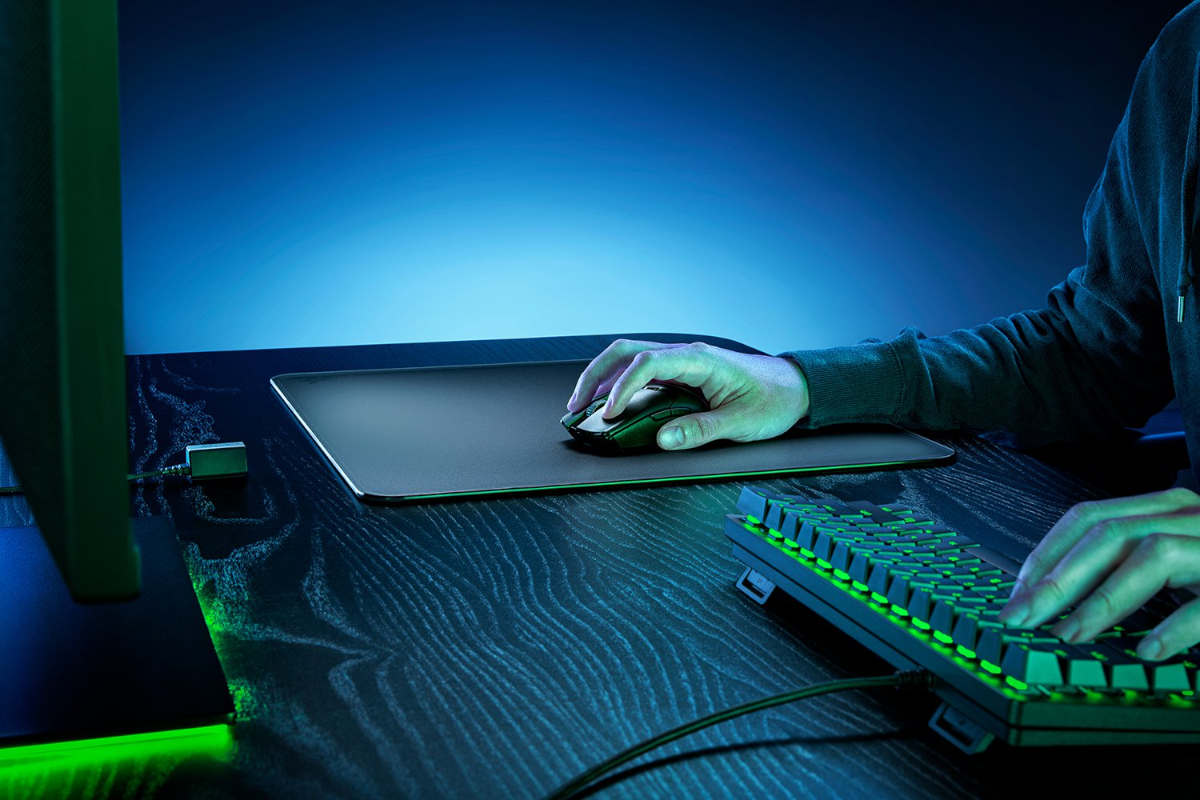 Razer Atlas takes this design analogy a step further transferring its glass technology into the surface itself. Measuring 450mm x 400mm x 5mm, it is a thing of beauty, at least as far as mousepads are concerned. CNC-milled to perfection, the edges appear well rounded and provide a premium, reflective finish to the overall design.
The top surface is micro-etched with the iconic Razer logo as well as 2μm fine texturing for easy detection of optical sensors. The glass rectangle rests on a thick anti-slip rubber base, but my favourite part of the mousepad has to be these hilarious-yet-necessary cautionary symbols: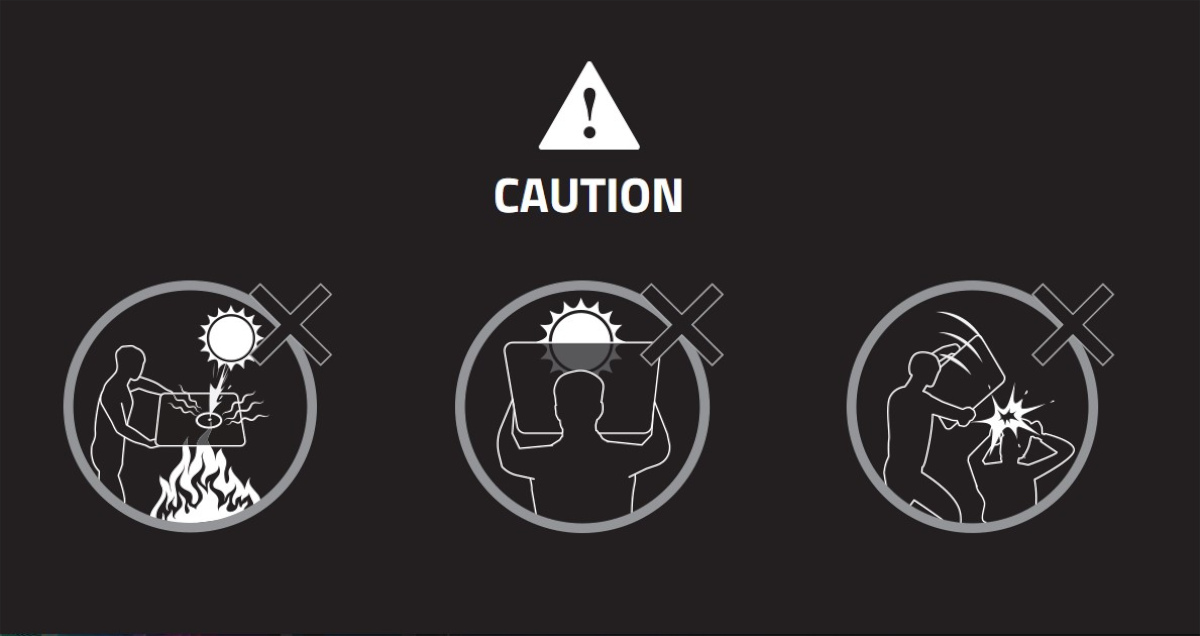 "Meticulously crafted with premium tempered glass, the Razer Atlas is built to last, ensuring durability and longevity. The scratch-resistant surface repels dirt and dust, ensuring it stays clean through even the most intense gaming sessions." says Razer. "Thanks to its low-maintenance nature, the mat can be easily cleaned with a warm damp cloth to ensure it stays in a pristine state at all times."
Available in both black and white, the Razer Atlas can be had for the premium price of £99.99. Whew, and you thought wooden keyboards were expensive.