In celebration of International Cat Day – yes, there is such a thing – Razer launched two pairs of ultra-cutesy Kraken Kitty V2 headsets that includes both a wired and wireless BT variant, plus optional clip-on Kitty V2 Ears for those who want the 'killer-kitty' styling without the hardware. Beware, cringe-worthy puns ahead, we're not kitten around.
Razer made waves with its previously released Kraken Kitty V2 Pro headset that launched at RazerCon 2022, and while it was near-purr-fect in terms of cuteness and performance, the price of admission was quite steep featuring a premium price tag of £200. Thankfully, the new range now expands the line-up with slightly more affordable cans.
In terms of design, both pairs are near-indistinguishable save for the extruding cable and boom mic on the wired connection, yet they remain eye-cat-hingly beautiful. The ear cups are of an oval design, while the inner ear cushioning features a mix of full-ear fabric and plush leatherette, which should bode well for all-day ear comfort.
What's more, Razer takes personalisation to the next level, with both the earcup lighting and unique kitty ears powered by Razer Chroma RGB. The headsets can be configured to respond to emotes, alerts, and messages, or alternatively, emit an aura-like glow, customisable with over 16.8 million colours and countless effects, all configurable via Razer Synapse software, of course.
Knowing Razer's track record, we're quite confident that the headsets sound as good as they look. The spec sheet reveals that both cans appear to be exactly the same in terms of performance, save for the connectivity options. One features wireless connectivity over Bluetooth 5.2, and the other is wired via a standard USB Type-A connection.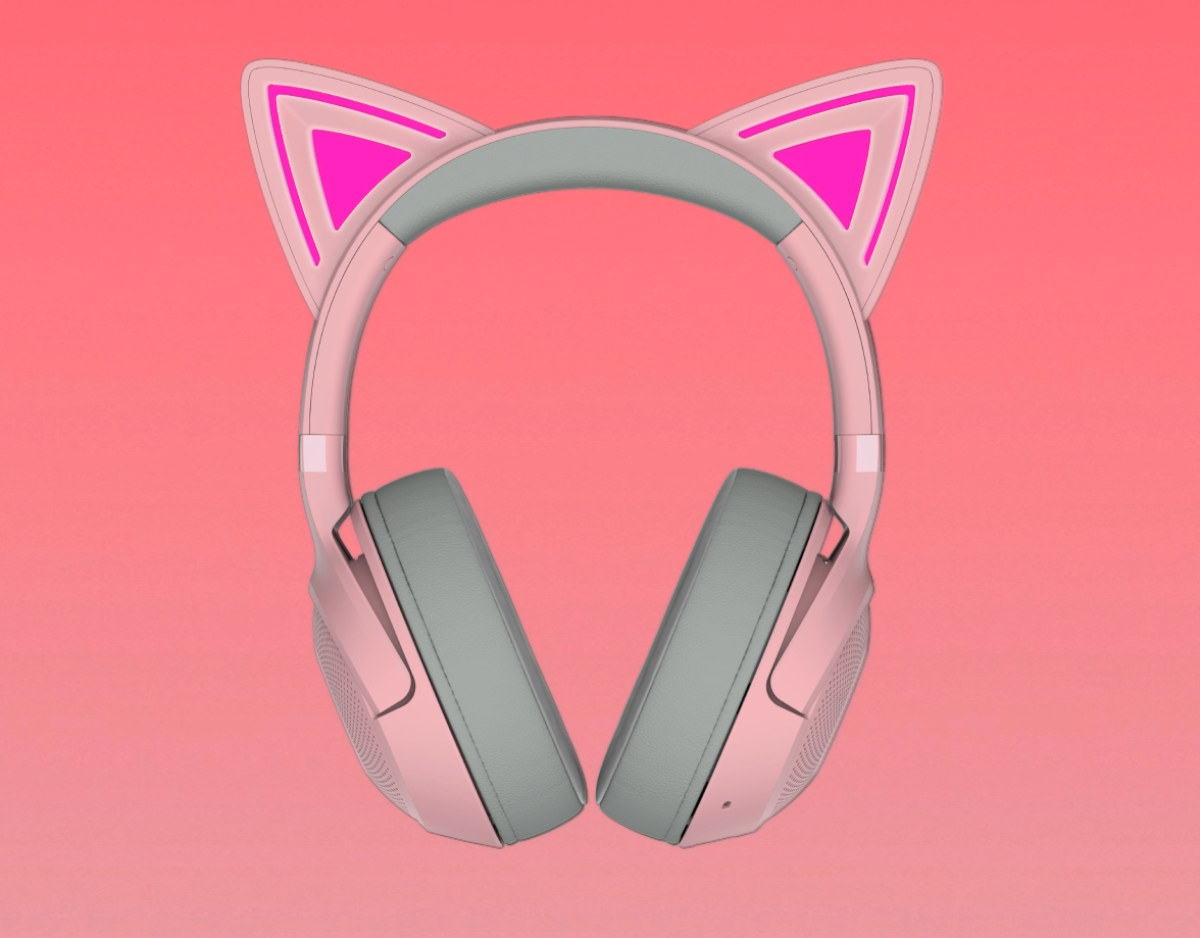 Understandably, the Bluetooth version loses out on HyperSpeed Wireless connectivity when compared with it's more premium V2 Pro sibling, though it does feature a low-latency gaming mode and im-purr-essive battery life, with Razer touting up to 30 hours of on-time with Razer Chroma RGB enabled, and up to 60 hours with it turned off. Neat.
Meanwhile, audio performance is driven by Razer's TriForce 40mm drivers, and the box says it supports noise cancelling, though doesn't mention if it's the passive or active type. Nonetheless, unlike the Razer Kraken V2 Pro, the HyperClear Cardioid mic is non-detachable on the wired version, but should be good for clear-and-concise chitter-chatter in Discord and intense gaming sessions. Additionally, the Kraken Kitty V2 supports 7.1 Surround Sound, upgradable to THX Spatial Audio, though you're going to have to pay for that privilege. Thankfully, Razer does have a software trial for the latter, so that users may try before they buy.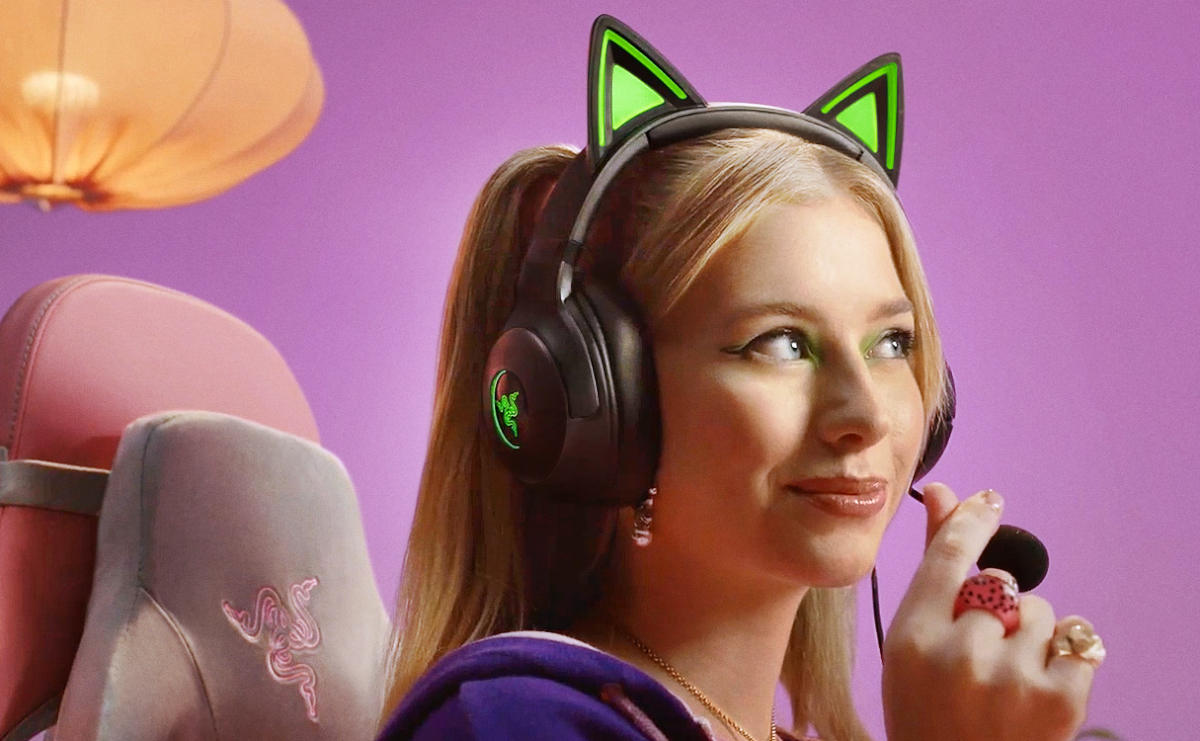 Interestingly enough, both are currently priced at £99 directly from the Razer store, and while overall sound and mic quality could take a slight hit based on the nature of wireless tech, I would opt for the Bluetooth version just for the added benefit of being cable-free. Finally, both the wired and Bluetooth versions are available in Pink and Quarts colourways, while only the wired version features an all-black variant. The choice is ultimately yours, pussycats.