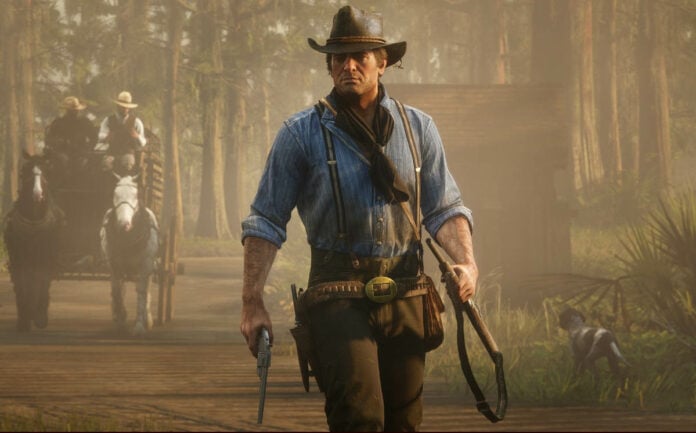 Red Dead Redemption 2 remains one of the most visually stunning games of all time and despite being nearly four years old, it's graphically intensive games to run on PC. That being said, Rockstar Games recently added official support for AMD FSR 2.0 technology, sure to give much-needed boost in frames – the update includes a slew of new bug fixes, content and features for Red Dead Online fans.
Adding FSR 2.0 into the game was simple because it already supported Nvidia DLSS and other temporal upscaling technologies. Ergo, the fundamental building pieces, such as motion vectors, were already in place.
The addition of FSR 2.0 also comes two months after a community mod for the temporal upscaling tech was released, and it was straightforward as replacing the source code for DLSS 2.4 and using the preset for DLSS within the game's display menu. The overall consensus was this solution was comparable, if not better, in terms of visual fidelity, though DLSS beat out AMD's unofficial implementation when it came to performance gains.
Moving swiftly on, the game also saw much-needed content for its ailing Red Dead Online community, adding three new Hardcore Co-op Telegrams, three new locations added to the three existing Telegrams, and four new locations added to its two existing Showdown Modes. It's not the big update players yearned for, but beggars can't be choosers, right? This news also holds true to what Rockstar announced back in July, stating the company would slow down content and support for both GTA V and RDR 2 as it focuses more resources toward GTA 6.
"Over the past few years, we have been steadily moving more development resources towards the next entry in the Grand Theft Auto series – understanding more than ever the need to exceed players' expectations and for this next entry to be the best it can possibly be," Rockstar wrote, "and as a result, we are in the process of making some changes to how we support Red Dead Online."
Still, it's rather sad that we've had radio silence from Rockstar on the upcoming GTA 6, despite the announcement. The company is famed for keeping mum on its latest developments, leaving the flood gates open to speculation, rumours and fake leaks, much to the chagrin of fans – myself included. It's been nearly a decade, Rockstar, please give us something!
For those interested in scouring the patch notes, a detailed list is available here.