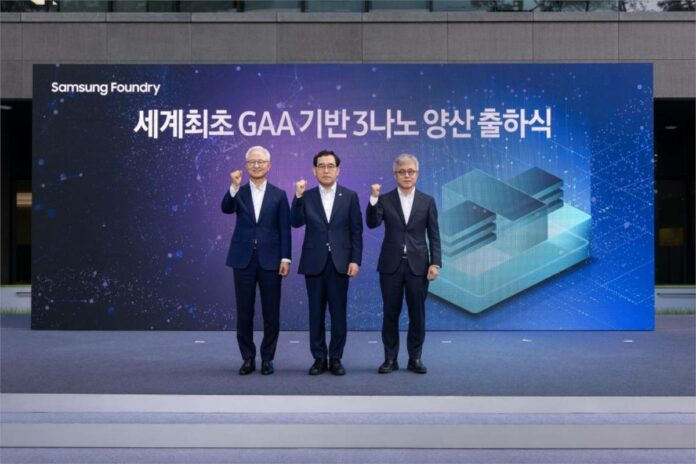 Merely a month after the electronic giant's official announcement to enter mass production, Samsung has since held a ceremony to mark initial shipments of its first-ever chips produced on a 3nm process node. A milestone achievement effectively beating foundry TSMC to the punch.
The ceremony was held in Gyeonggi-do, South Korea at the company's V1 production line at Hwaseong Campus. Attended by 100 people including various Samsung executives, politicians and all the important employees who participated in the development and mass production of the 3nm GAA chips.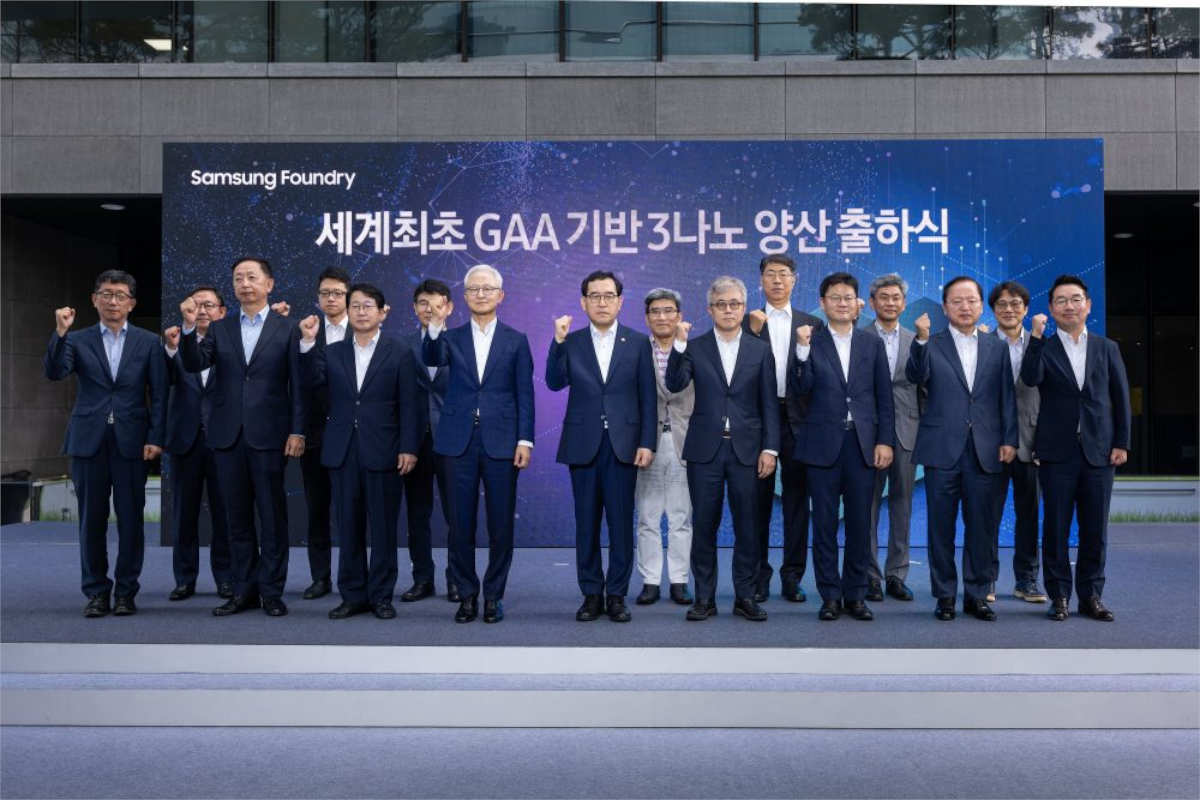 CEO Gye-hyun Kye, head of Samsung Electronics' DS division said "Samsung Electronics made a mark in the foundry business by mass-producing this product. It is an innovative result of creating something from nothing."
Samsung's MBCFET Gate-All-Around technology has been in development since 2017 and replaces the commonly used FinFET transistor architecture promising massive performance gains of 23 per cent and increased efficiency with reduced power usage of up to 45 per cent. A second-generation 3nm process is already in the works, with the goal of further reducing power consumption by up to 50 per cent, and performance by another of 35 per cent.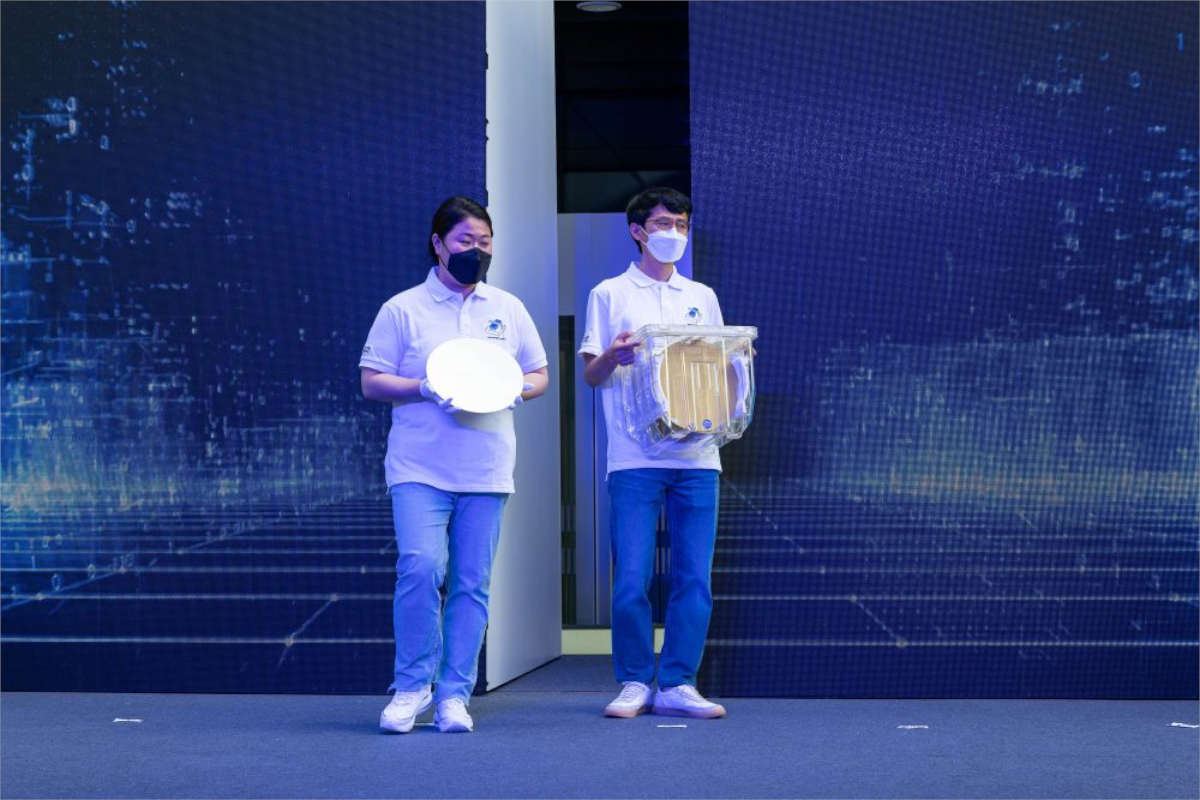 The first batch of semiconductor chips will most likely be sent out to a handful of third-party manufacturers and will only be made available to consumers next year by way of shiny new souped-up smartphones from partnered vendors worldwide.
For now, the only confirmed customers of the chips include crypto miners, most likely due to the advantage of its low power, high performance efficiency ratings. Samsung Foundry President, Dr. Siyoung Choi, described new 3nm-based mining chipsets as roughly 23-to-45 per cent more energy efficient than chipsets manufactured on previous nodes. The move to 3nm manufacturing and the inherent energy savings signals a positive outcome, and could massively scale back carbon emissions associated with cryptocurrency mining.
As for consumers, we can only speculate that the new 3nm chipsets will make their way to the upcoming Exynos 2300, or perhaps even the second-generation of Qualcomm's Snapdragon 8 touted for the soon-to-be-released Samsung Galaxy S23 range, though this is merely speculation on our part.
Nonetheless, shipping 3nm chips is another major milestone for the industry. "We will go forward with innovative technology to become the best in the world," says Samsung.