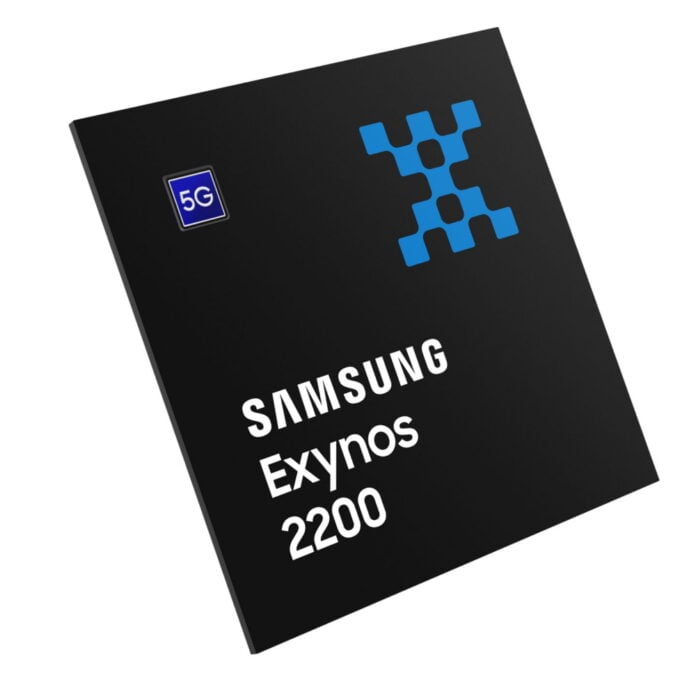 Primed to be a flagship system-on-chip (SoC) processor for upcoming premium handheld devices, Samsung has announced the Exynos 2200 chip this week.
On the CPU front, Exynos 2200 features an eight-core design arranged in a tri-cluster formation made up of a single powerful Arm Cortex-X2 flagship core, three performance and efficiency balanced Cortex-A710 big cores, and four power-efficient Cortex-A510 little cores.
Built on the company's 4nm EUV process, the star of the show is arguably the Xclipse 920 GPU, which moves processing away from Arm's Mali cores to RDNA 2 from AMD.
Though not divulging any further configurations and specifications at this date, Samsung is bullish about the Xclipse 920's potential as a mobile game-changer, saying "With the high-performance AMD RDNA 2 architecture as its backbone, the Xclipse inherits advanced graphic features such as hardware accelerated ray tracing (RT) and variable rate shading (VRS) that were previously only available on PCs, laptops and consoles."
It's intriguing to see how much performance Samsung can shoehorn into a necessarily power-limited SoC, and whether RDNA 2 has the architecture chops to scale power down massively and still offer usable ray tracing. In effect, the Samsung Exynos 2200 can be likened to a shrunken-down console from this generation.
"AMD RDNA 2 graphics architecture extends power-efficient, advanced graphics solutions to PCs, laptops, consoles, automobiles and now to mobile phones. Samsung's Xclipse GPU is the first result of multiple planned generations of AMD RDNA graphics in Exynos SoCs," said David Wang, Senior Vice President of Radeon Technologies Group at AMD.
There's more to an SoC than mere CPU and GPU, however, and Samsung is keen to point out that 'The Exynos 2200's image signal processor (ISP) architecture has been redesigned to support the latest image sensors for ultra-high resolution of up to 200 megapixel (MP). At 30 frames-per-second (fps), the ISP supports up to 108 MP in single camera mode, and 64+36 MP in dual camera mode.'
Last but not least, "Exynos 2200 integrates a fast 3GPP Release 16 5G modem supporting both sub-6GHz and mmWave (millimeter Wave) spectrum bands. With E-UTRAN New Radio – Dual Connectivity (EN-DC), which utilizes both 4G LTE and 5G NR signals, the modem can boost the speed up to 10Gbps," the company said.
Exynos 2200 is now in mass production, so expect to see it in devices hopefully later this year.