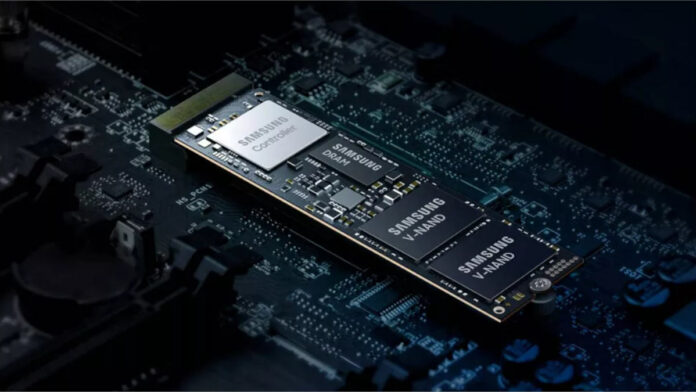 Samsung has long since entered the race to develop blistering-fast PCIe Gen 5 SSDs, and a new listing for the consumer-ready 990 Pro PCIe Gen 5 SSDs has popped up in the wild, leading many to speculate the release might arrive sooner than expected.
Spotted by eagle-eyed twitter user Harukaze5719 on the Korean National Radio Research Agency, the listing gives little in the way of information and appears to be for upcoming drivers. Despite this, Samsung has referenced the drives as 'MZ-V9P1T0' and the 'MZ-V9P2T0,' which we assume is related to upcoming 1TB and 2TB Samsung 990 Pro SSD models.
PCIe Gen 5 SSD controllers are theoretically capable of blistering-fast transfer speeds of up to 16GB/s on a four-lane interface. Based on previous performance leaks from a Phison PCIe Gen 5 SSD controller, we can speculate that Samsung's 990 Pro targets at least 12GB/s sequential read speeds, at the very least.
Speculation aside, PCIe Gen 4 SSDs are by no means closing in on their expiration date – not by a long shot – but this hasn't stopped manufacturers from developing the next generation of PCIe Gen 5 controllers. Samsung is among the small list of companies developing propriety controllers for upcoming drives.
The tech giant has since released high-performance PCIe Gen 5 SSDs exclusive to enterprise servers, where the PM1743 is currently offered in the conventional 2.5in form factor, as well as in a 3in EDSFF, in varying capacities up to 15.36TB. It also features sequential read speeds of up to 13,000MB/s and sequential write speeds of 6,600MB/s, which is the kind of ballpark we expect initial consumer drives to target.
With blistering-fast speeds also come higher price tags and equally higher heat output, and it would be interesting put these SSDs through the paces when they eventually launch to the masses.