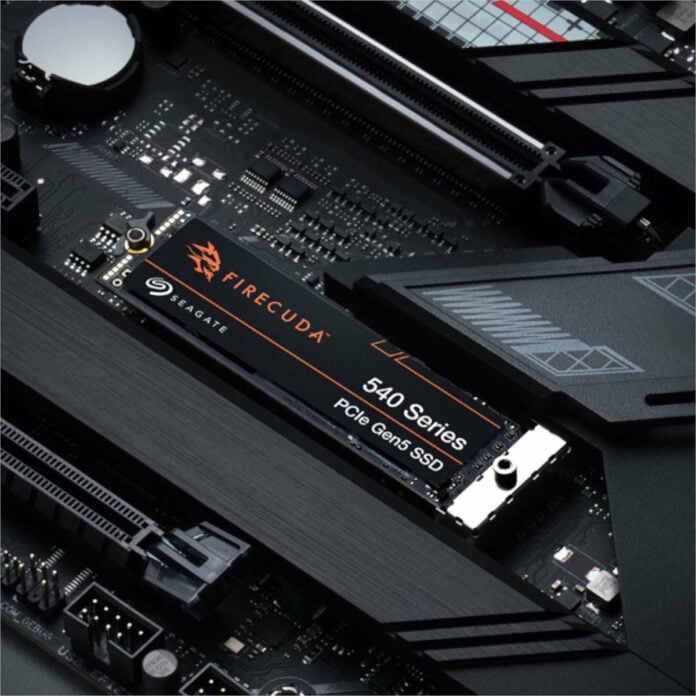 Seagate's next generation of 'blink and you'll miss it' storage has finally arrived. The storage-maker officially announced its flagship fighters in the form of the blazing-fast FireCuda 540 Series.
The newly-minted drives will be available in either 1TB or 2TB capacities at launch, both of which utilise Phison's E26 Gen 5 controller married to Micron's B58R 3D TLC NAND flash. When teamed together, those two budding technologies create impressive throughput numbers upwards of 10GB/s, roughly matching what we've seen from the competition, but slower than what's possible on PCIe 5.0 drives.
Seagate decided to limit maximum sequential rates to 10GB/s, which we assume is to keep thermals and power consumption in check. Nonetheless, that's still a healthy bump in sequential read and write speeds compared to the company's previous-generation drives.
Getting into the finer details shows the single-sided 1TB variant is capable of 9,500MB/s and 8,500MB/s sequential read and write speeds, respectively. Meanwhile, the larger capacity, double-sided 2TB flavour is capable of up to 10,000MB/s sequential read and write speeds. Cranking out the speed in smaller files, FireCuda 540 pushes up to 1.5M IOPS.
In terms of durability, the 2TB drive has an endurance rating of up to 2,000TBW, meaning, theoretically, you could write and delete up to 1TB of the drive capacity, daily, for five years, before any fragility is observed.
Another neat feature is the availability of hardware-based TCG Opal Encryption, making it ideal for Microsoft DirectStorage optimisations. Finally, the drives come kitted with Seagate's standard five-year limited warranty and an additional benefit of a Rescue Data Recovery Service plan lasting three years, for that added peace of mind.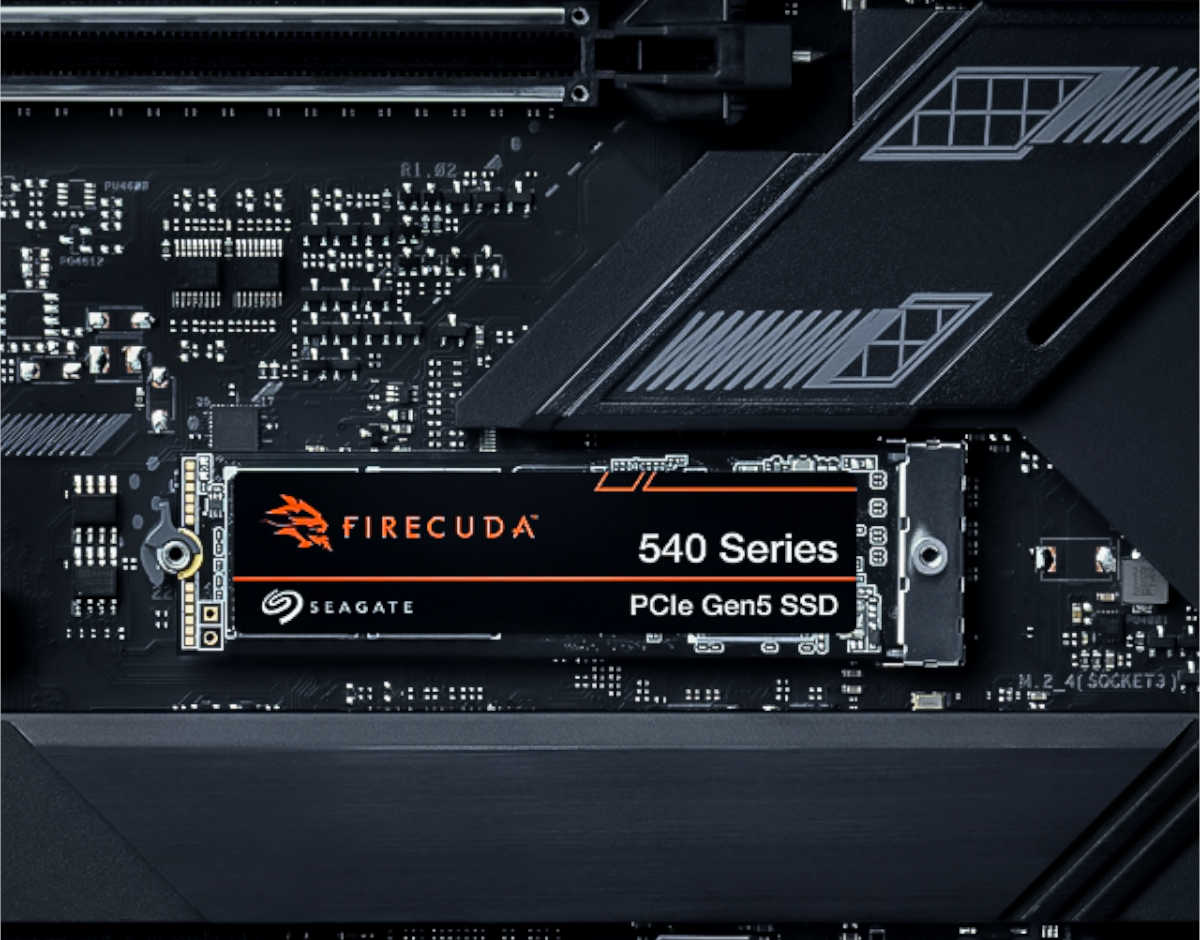 The company provides free access to SeaTools 5.0 software for easy management and overall drive health and performance monitoring. Oh, and it's PS5 compatible. Take that, Xbox owners.
Interesting to note, unlike its competitors, Seagate also opted to forego a custom heatsink option, even though the company does mention that an external cooling solution is necessary for optimal performance. Perhaps the decision was made to keep costs low, or simply because the maker has a custom heatsink in the works alongside additional storage capacities for release on a later date. Only Seagate knows.
As such, the Seagate FireCuda 540 Series is now available for purchase and starts at £199.90 for the 1TB variant, soaring to £329.90 for the 2TB option. Feel free to check local retailers in the UK, here.