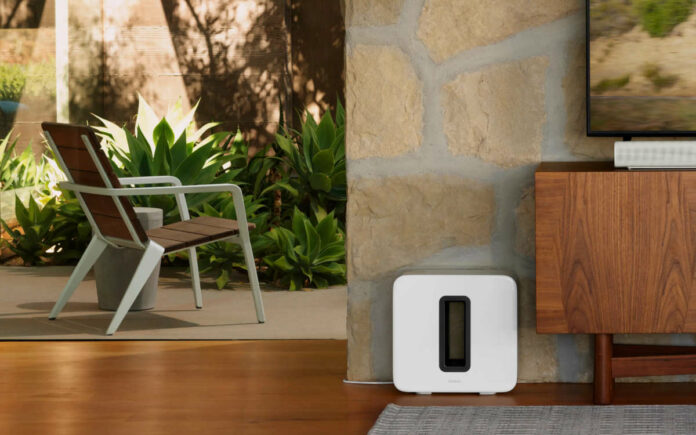 Merely a week ago, Sonos introduced the Ray, an affordable alternative to its high-end premium soundbars. A recent leak has come to our attention, and its seems that an all-new mini-subwoofer, dubbed Sub Mini appropriately enough, will likely be accompanying the budget-friendly audiobar.
Reminiscing on days of old, the original Sonos Sub released back in 2012. A densely-packed, square-shaped, alphabetical O, the subwoofer was met with much fanfare – save for a few caveats, such as a glossy fingerprint magnet finish and a very expensive price tag.
Still, it was a welcome addition to the company's existing Play:3 and Play:5 systems. Three generations later, the Sub has made its way into many high-end home theatre setups and remains the only subwoofer offering from the company to this day.
Fortunately, that is set to change, as Sonos seeks to enter the budget-oriented space aimed at reeling in new customers to premium audio offerings, starting with the recently announced Ray. Back on point, another value proposition has been leaked via The Verge.
Initially discovered by a reddit user, Sonos accidently leaked the Sub Mini through its 'more information' button back in November 2021, describing it as a "smaller cylindrical subwoofer."
A 3D product rendering was created by The Verge's Grayson Blackmon, mirroring the information leak. It seems to have the same design aesthetic as its larger sibling, in a matt black finish. Features include a more cylindrical 'pill box' shape, with a signature 'O' in the centre intended to concentrate low frequency to the centre of the device that creates a rattle-free, deeper, richer-sounding bass.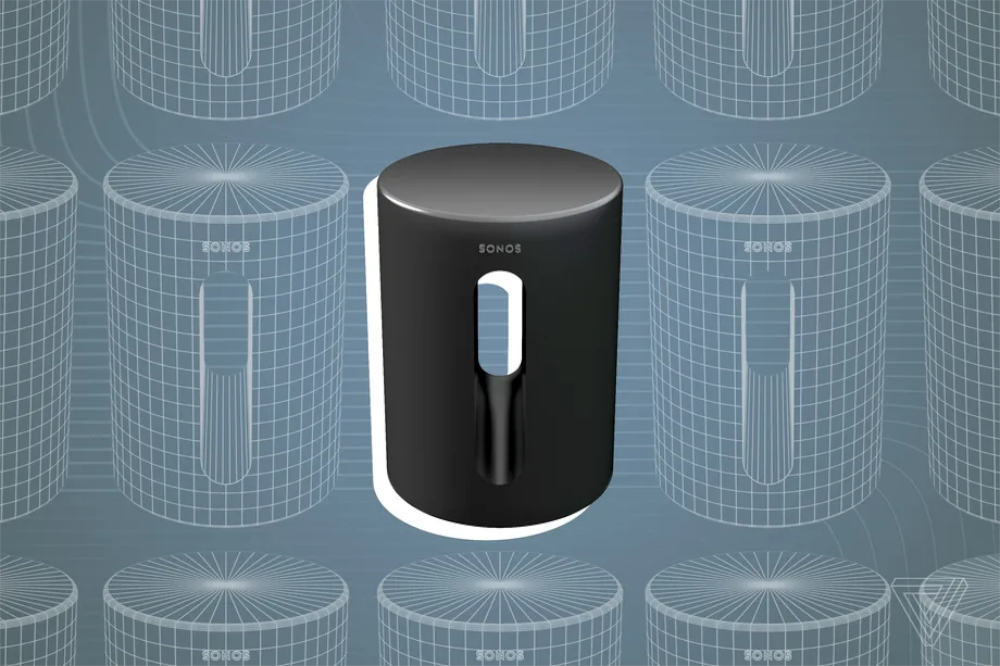 Not much else is known about the device, and Chris Welch notes that "In the case of the Sub, there are acoustic ports on both sides, so it would follow that the Sub Mini will have a similar internal layout — albeit with smaller, less powerful components." The smaller budget subwoofer will pair wirelessly with existing Ray, Beam and Arc soundbars.
Naturally, Sonos will remain tight-lipped on the leak until an official announcement. Pricing and availability are also unknown, yet we expect it to be priced similarly to its most likely competitor, the Bose Bass Module 500. Between £400 and £500 is a good a guess as any.