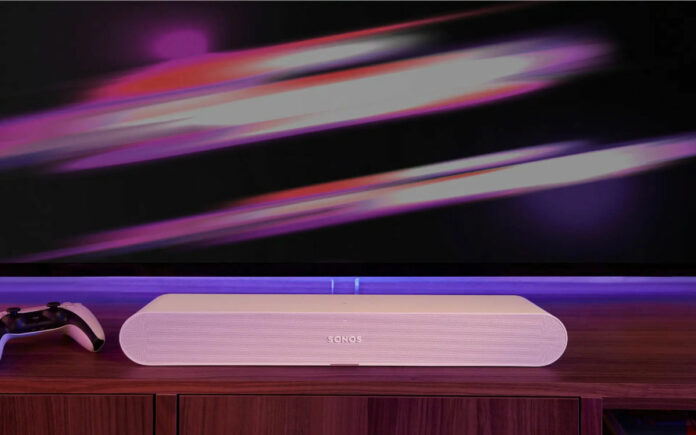 After weeks of speculation, Sonos has finally revealed an affordable alternative to its Beam and Arc soundbars. The Ray is a sleek and compact standalone device that promises premium audio quality for those looking to upgrade from their tinny TV speakers.
Save for a few compromises, the device still has a lot going for it, as well as a few additional tricks up its sleeve.
Following the same understated design aesthetic as the Beam, it features round bevelled edges in a matte finish. Atop the device you'll find onboard capacitive touch controls. The rear a single optical out, Ethernet, and power port. HDMI has fallen by the wayside to cut costs, and no mics are featured as compared to its older siblings. Sorry Alexa, Siri and Google Assistant.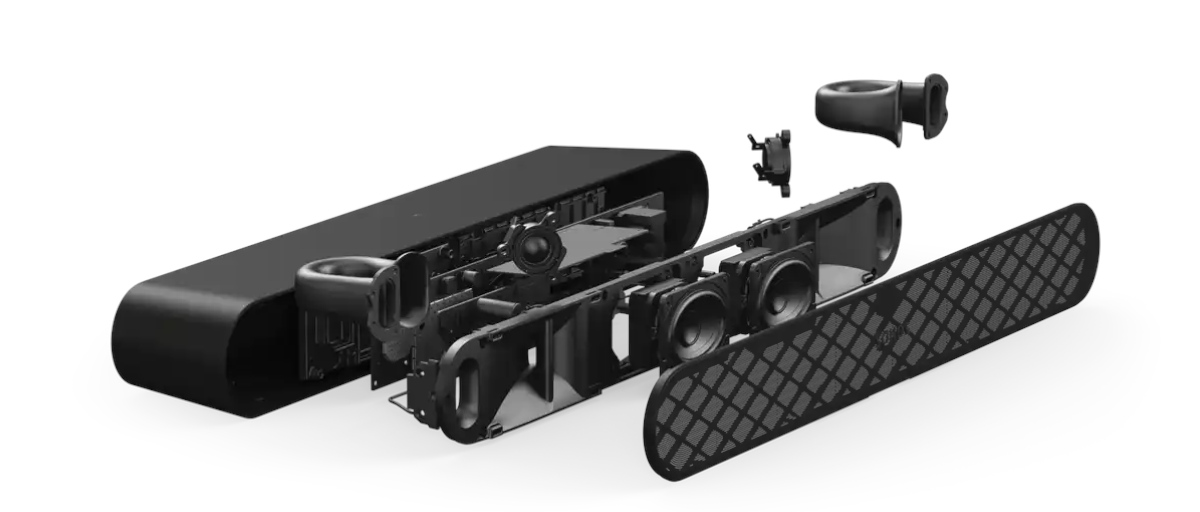 Dolby Atmos will be sorely missed as well, however, the device is compatible with stereo PCM, Dolby Digital 5.1 and DTS Digital Surround formats. The bar features an IR receiver for TV remote sync, and Wi-Fi connectivity is available to connect seamlessly with other Sonos speakers – a great advantage for those seeking a low-cost solution in the interim, with the view to adding surround sound at a later stage.
Looking toward dimensions, it's clear Ray was created with small- to medium-sized rooms in mind. It is compact measuring in at a svelte 71mm (D) x 559mm (L) x 95mm (H), and Sonos was able to squeeze a good amount of hardware into this little soundbar.
Internals consist of two tweeters, two mid-woofers and four Class D amplifiers. A split-wave guide system is used on either side of the speaker to enhance bass and produce a larger sound stage experience.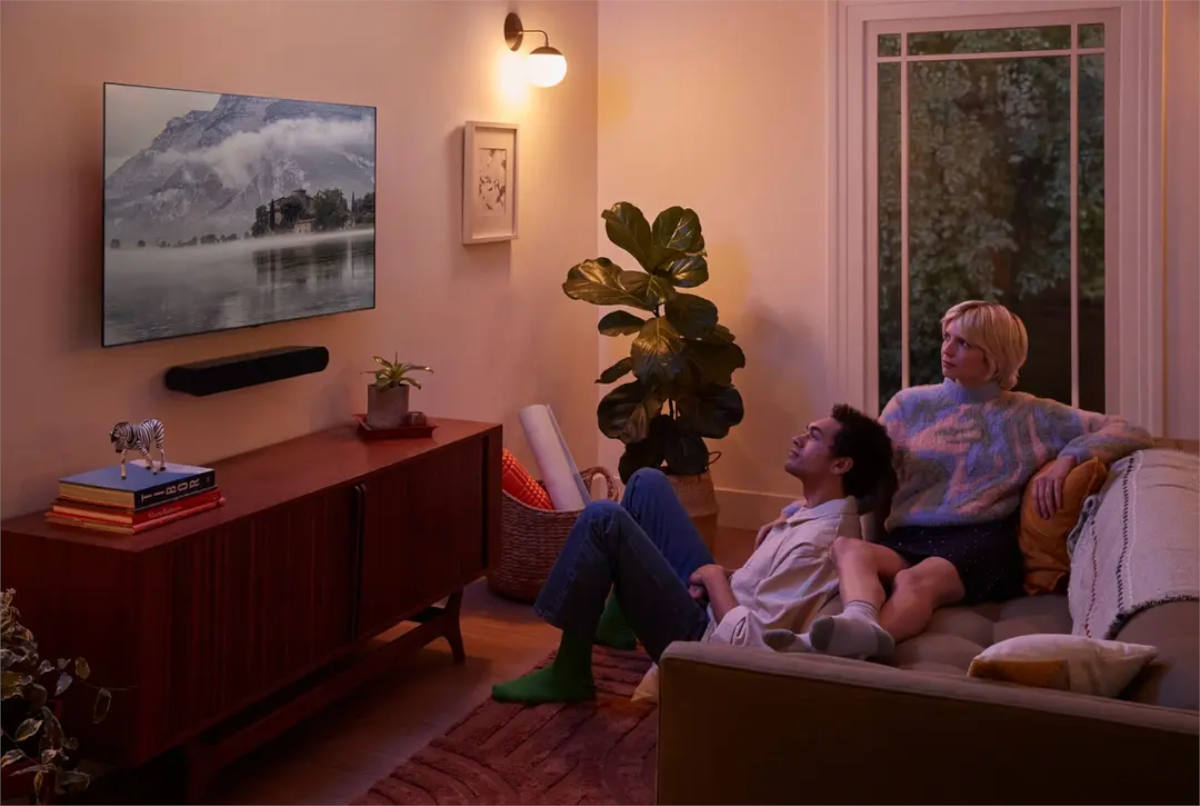 An advanced processing technique called Truplay measures how sound reflects on various surfaces and fine tunes the speaker, ensuring optimised sound quality no matter where it is placed. A bass reflex system helps low-end performance, and though bass is going to be limited without a dedicated external subwoofer, users ought to feel comfortable cranking the volume at their next soiree without experiencing any discernible noise distortion.
The Ray is scheduled for release this June 7. Available in a black or white finish and priced at £279, it's an affordable option aimed at reeling new customers to the Sonos experience.