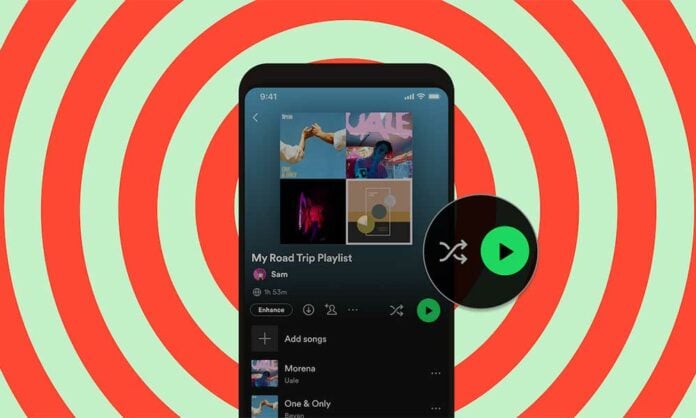 Spotify has announced plans to bring separate shuffle and play buttons to its hugely popular Android and iOS apps.
The tweak, while seemingly trivial, has been a commonly requested feature for some time and a personal bugbear of mine. Agreeing with user sentiment, Spotify's announcement states "music—and how you listen to it—should be yours to control."
A transition to mobile devices and streamlined apps has often resulted in developers favouring form over function. Spotify's streamlined controls had fallen foul of such thinking, often to the ire of some of the world's biggest artists.
Back in 2021, Adele implored Spotify to stop shuffling albums by default, insisting "our art tells a story and our stories should be listened to as we intended."
Separate shuffle and play buttons are expected to roll out globally to iOS and Android devices over the coming weeks, with Spotify stating "this new change will allow you to choose the mode you prefer at the top of playlists and albums and listen the way you want to."
A welcome change, though not everybody stands to benefit. At launch, Spotify has confirmed that its detached buttons will only be available to premium subscribers. Still, this feels like a small step forward, now here's hoping for an update on Spotify HiFi before year's end.