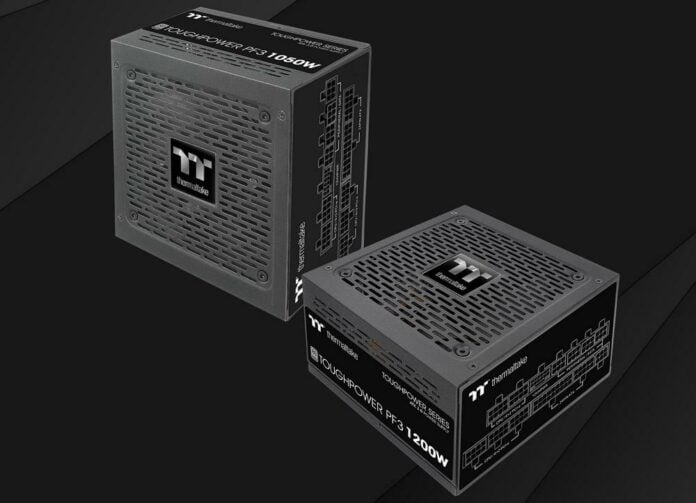 Thermaltake has launched another ATX 3.0-ready PSU lineup available from 750W up to 1,200W capacities, featuring native 12VHPWR cable and 80 Plus Platinum certification.
With this new series, Thermaltake offers four fully-modular models – 750W, 850W, 1,050W, and 1,200W for the largest variant, all 80 Plus Platinum-certified, ensuring up to 94 per cent efficiency at 50 per cent load. This means that even on powerful rigs boasting an RTX 4090 plus a Core i9-13900K or Ryzen 9 7950X, the 1,200W PF3 runs at around that 50 per cent load range while gaming, providing near-maximum efficiency.
This series also includes one 12VHPWR connector to power Nvidia's latest graphics card without needing any adapters, thus making for a tighter, good-looking, and easy-to-build system. Talking about tight, all models measure 150mm (W) x 140mm (D) x 86mm (H), allowing for wider chassis compatibility. To cool these units, the brand uses a 120mm hydraulic-bearing fan capable of remaining off as long as the load doesn't exceed 40 per cent. At full throttle, the fan is said to reach 37.65dB maximum.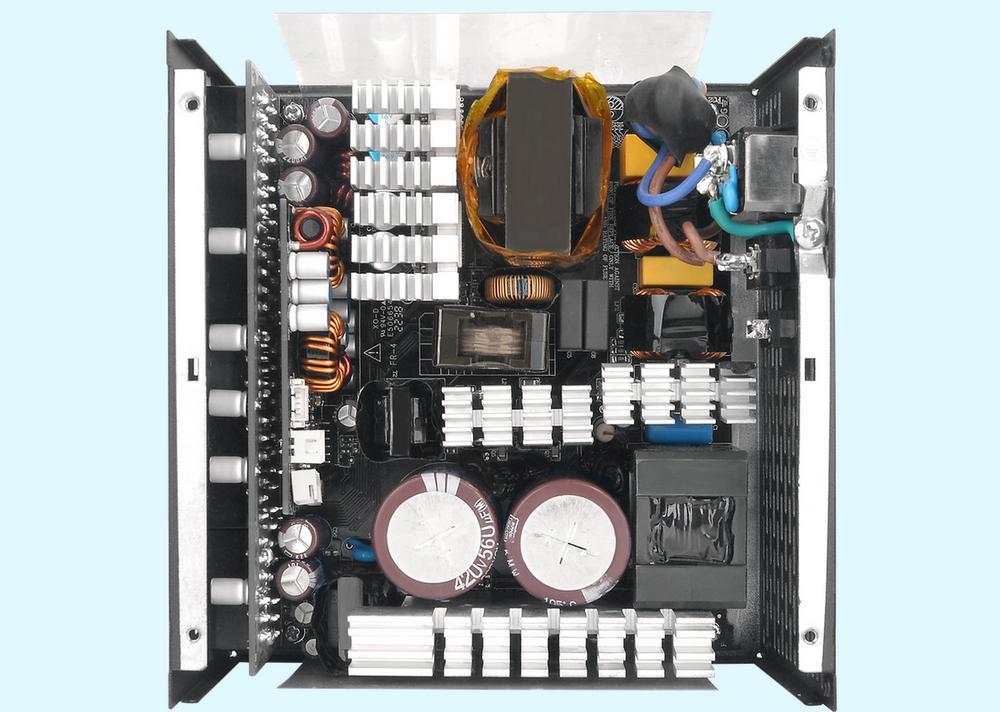 Electrically, Thermaltake opts for a single-rail design which is simpler for end users since they are not required to read any manuals to find the best way to spread the load over each rail, unlike in multi-rail layouts. Moreover, the PF3 Platinum Series is built using 100 per cent Japanese 105°C electrolytic capacitors for higher stability/reliability and uses LLC plus DC-to-DC circuit design for more stable operation and better voltage regulation.
The Toughpower PF3 Platinum series is fully compatible with Intel's ATX 3.0 specifications by supporting up to 200 per cent power excursions, reaching 70 per cent low-load efficiency, and supporting C6/C7 states. The lineup also achieves below 30mV ripple noise, strict voltage regulation below two per cent, and 17ms hold-up time.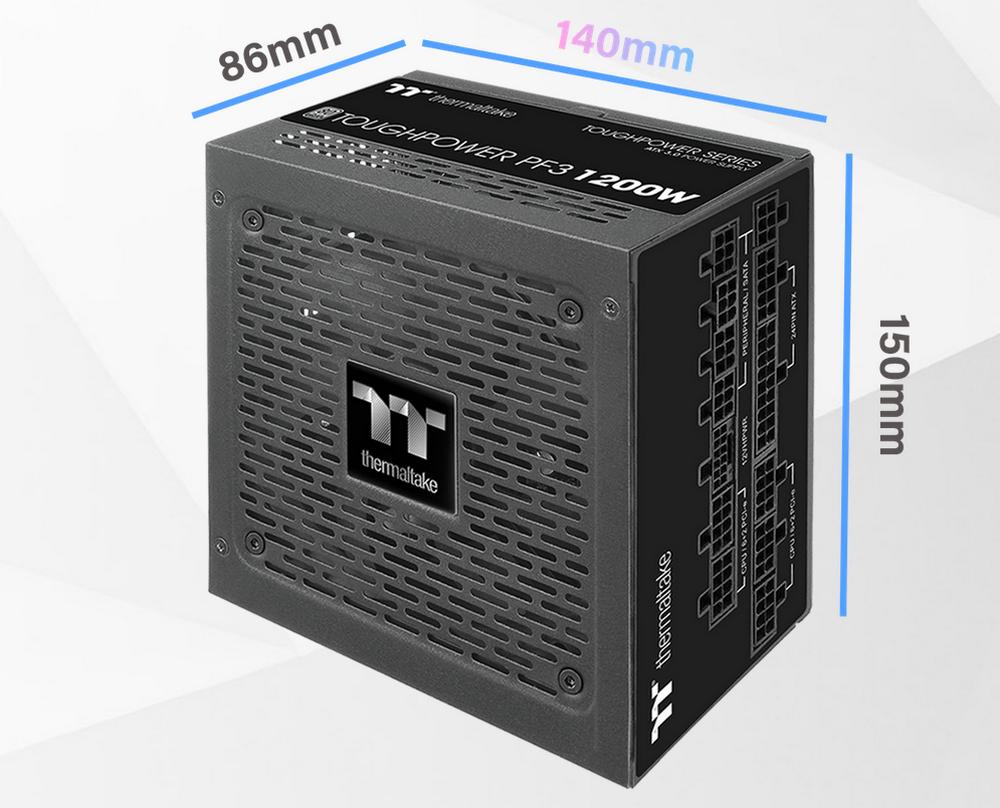 Backed by a 10-year warranty, the Toughpower PF3 Platinum PSUs will be available for purchase in January 2023 at $159.99 for the 750W model, $179.99 for the 850W, $209.99 for 1,050W, and $249.99 for 1,200W.