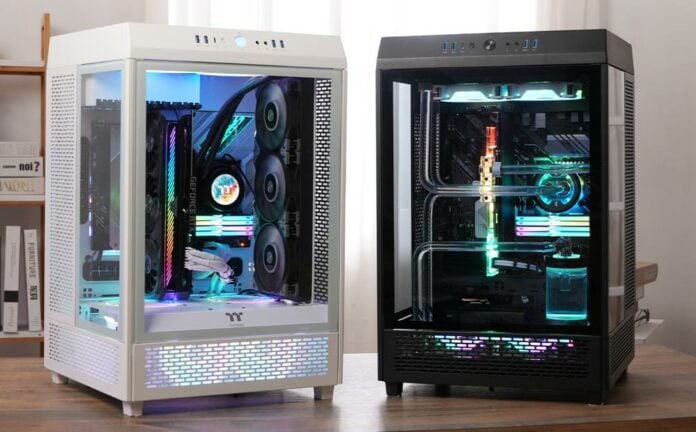 Thermaltake is rolling out a new tower chassis with modular panels, excellent hardware support and enough space to ease installation.
Filling the gap between the bigger Tower 900 and the smaller Tower 100, it comes in black or white, measures 608mm (H) x 388mm (W) x 398mm (D) and weighs 14.8kg. A sizeable footprint for a mid-tower solution, yet you do a feature set that's different to the norm.
The highlights include three 4mm tempered glass side panels, numerous fan spacings, dust filters everywhere and a 90° rotated motherboard layout promising "a chimney effect design to direct the heat vertically."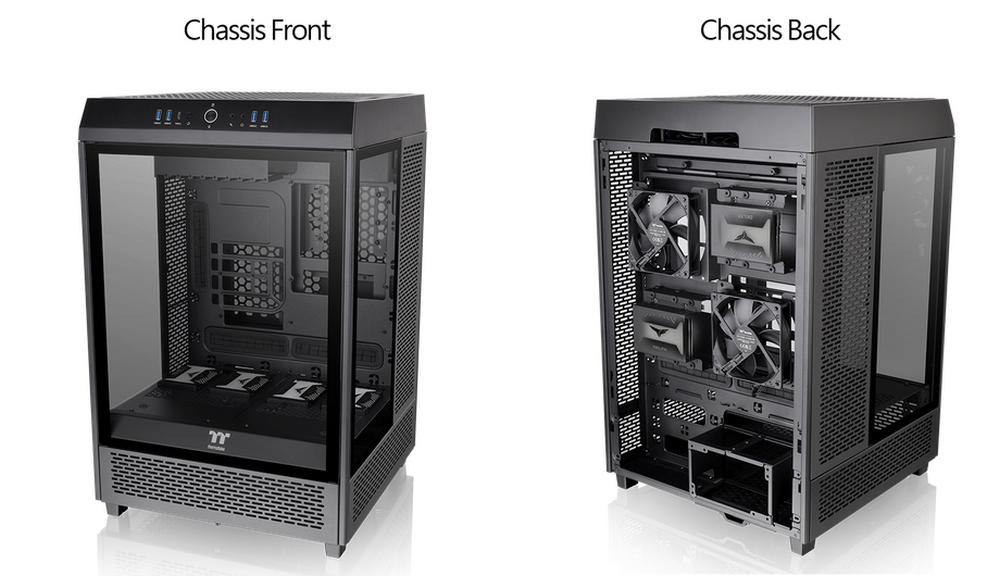 This mid-tower supports up to an E-ATX motherboard, 275mm CPU coolers, 355mm length graphics cards, and 200mm PSUs.
Inside we find room for 11 fans; three 120mm on its side, two 120mm or 140mm on the back, two 120mm or 140mm up top plus another two on a hinge that can be positioned vertically or horizontally, and two 120mm below the PSU compartment. Plenty of expansion potential, though only a pair of 120mm fans come pre-installed.
Putting fans behind the motherboard tray should help get rid of heat trapped there, which should in turn lower VRM temperatures.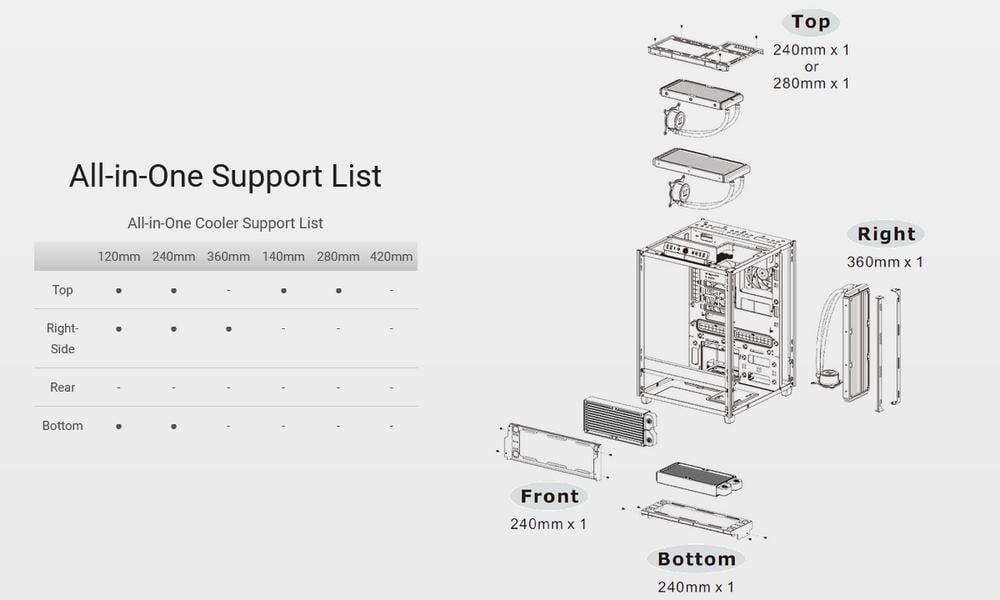 For liquid coolers, we have compatibility with up to 360mm on the side, 280mm up top, and 240mm on the bottom. Only missing a vertical GPU mount to showcase those nice water blocks.
I/O is a bit more extensive than usual, spanning four USB 3.0 Type-A ports, one USB 3.2 Gen 2 Type-C, plus two 3.5mm audio jacks. The same goes for storage which includes eight 3.5in or four 3.5in plus eight 2.5in drive spots. Just don't forget to buy a SATA addon card, because in general boards tend to have six to eight SATA ports.
Finally, this case can be paired with a separately sold 3.9in LCD screen that displays system information like hardware thermals, weather conditions, or simply favourite images and GIFs.
Worth the size increase over the petite Tower 100? That's debatable, but it's good to have the choice. Thermaltake's Tower 500 is available to pre-order for £199.99 and comes backed by a three-year warranty.