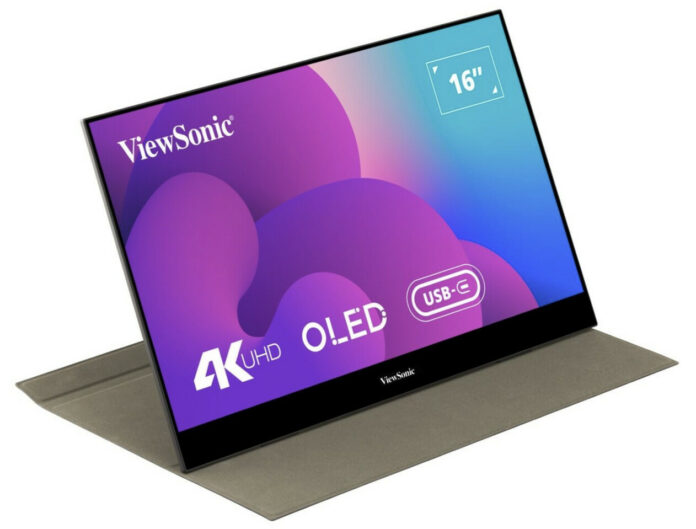 ViewSonic has expanded its range of portable monitors with three new models touting high resolution in a slim and compact form factor.
The VX1655, VX1655-4K, and VX1655-4K-OLED all come in a 15.6in size packing dual integrated speakers for onboard stereo sound. From the looks of it, these are situated on each side of the controller compartment, which also doubles as a kickstand.
All three include two USB Type-C connections for video and two-way charging up to 60W, mini-HDMI 1.4, and 3.5mm audio out, but the similarities end there as each new addition varies with regards to display tech.
At the premium end of the scale, the VX1655-4K-OLED pushes portable monitors to the next level thanks to a 3840×2160 OLED panel boasting 100,000:1 contrast for deep blacks alongside 400-nit brightness and 100 per cent DCI-P3 gamut coverage, all inside a 0.6in chassis weighing 1.5 pounds. While its refresh rate is kept at 60Hz, the response times are now even lower at 1ms, but at the cost of a higher power consumption of 24W.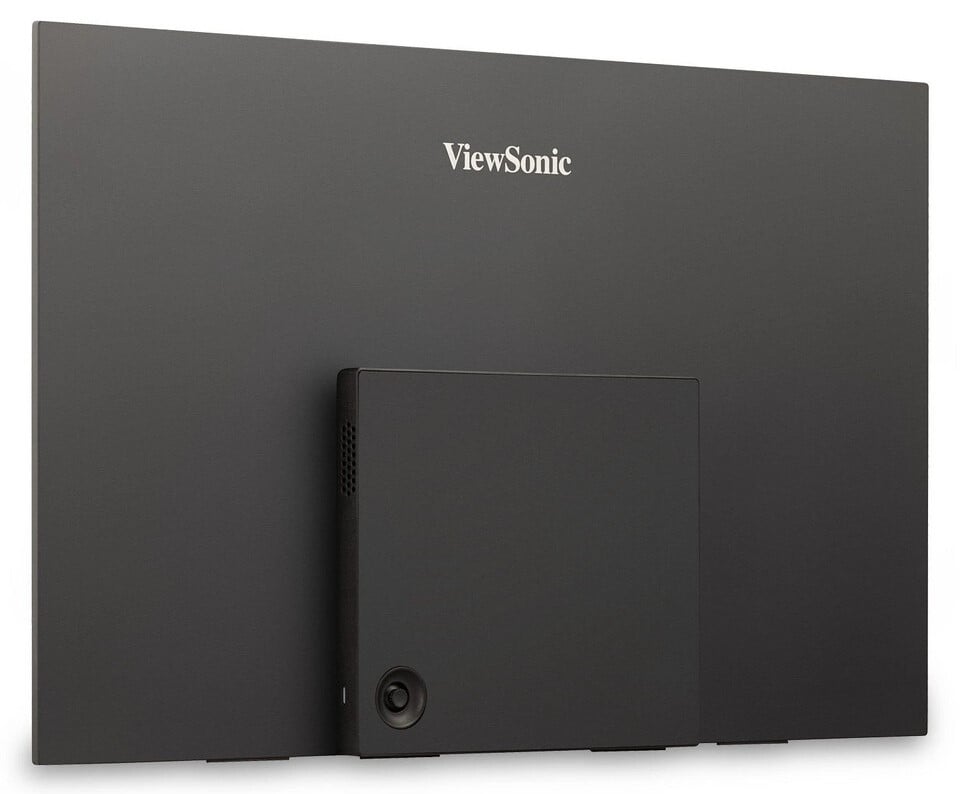 Maintaining a UHD resolution, the second-rung VX1655-4K is also 0.8in thick tipping the scale at 1.7 pounds, and its 3840×2160 pixel count is driven by an 8-bit (6-bit + FRC) IPS panel providing 1,000:1 contrast and 400-nit brightness. Refresh rate and power consumption are clocked at 60Hz and 10W, respectively.
Lastly, the VX1655 carries the same profile but drops down to a 1920×1080 6-bit FHD IPS panel delivering 800:1 contrast and 250-nit brightness. Refresh rate is set to 60Hz with 4ms (GtG) response time at a 10W maximum power consumption.
All three come bundled with a screen cover, a power adapter, a mini-HDMI to HDMI cable, plus a USB Type-C to Type-C cable. Everything you need to get started, and I wonder if these can be powered by one of those smartphones with a desktop mode – would make for a nice compact screen to watch movies during vacation or camping.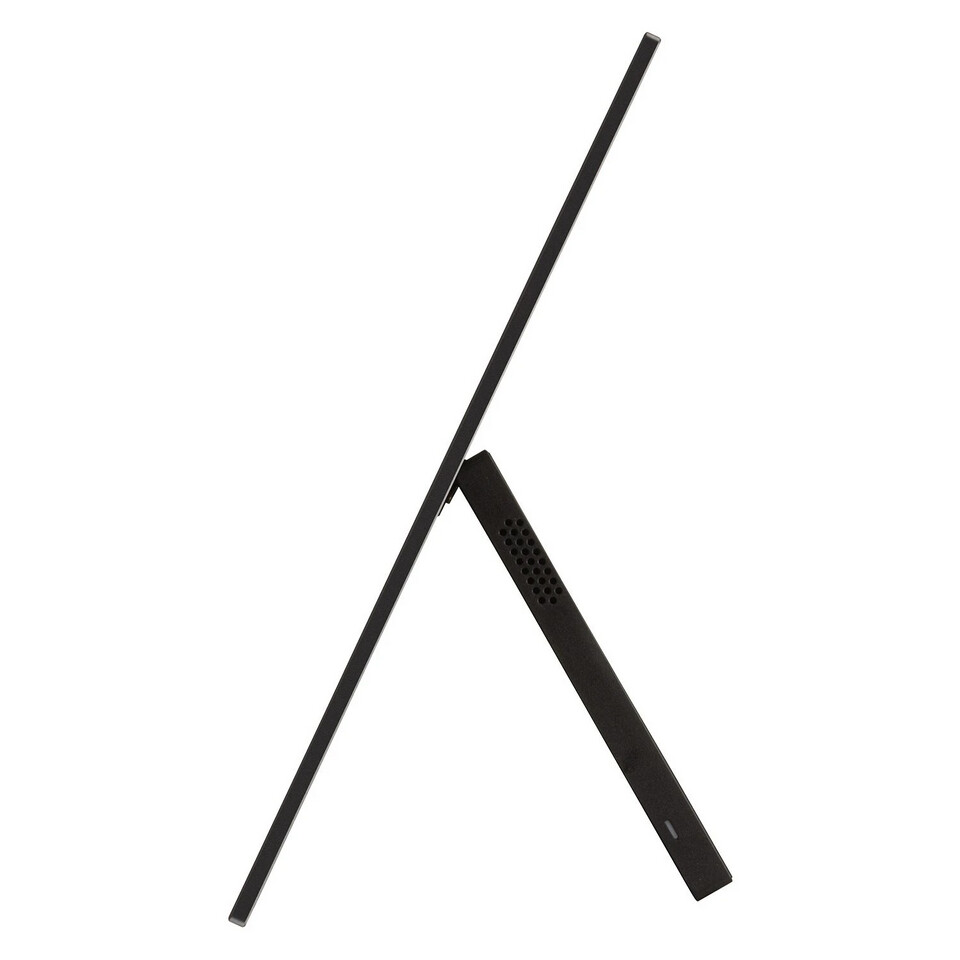 "ViewSonic wanted to add more options to our portable monitor family," said Jeff Muto, business line director at ViewSonic. "Our previous lineup of portable monitors received amazing responses from consumers. But we wanted to provide even more choices and features in this category to ensure our users have a portable monitor that fits their lifestyle. A second monitor can boost productivity while on the go, so these portable models are a no-compromise solution that works best for a variety of users."
Interested? The ViewSonic VX1655 and VX1655-4K-OLED portable monitors are already available for $199.99 (currently at $169.99 on Viewsonic's store) and $499.99, respectively, with the VX1655-4K expected to reach retail this October at $399.99.