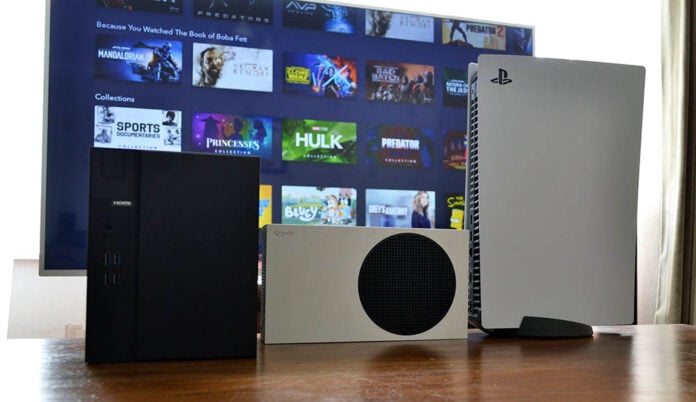 Wholesale costs for supplying electricity and gas have been increasing at a dizzying rate for the best part of a year. Forcing numerous suppliers to go bust as their buy-in price is more than they can charge, there appears to be no relief on the horizon.
Designed to protect the vast majority of domestic dual-fuel customers from wild spikes in spot pricing driven mostly by the ongoing war in Ukraine, Ofgem, the energy regulator, sets a maximum price that can be charged for kilowatt-hour of electricity and gas, as well as capping the obligatory standing charge.
This cap has been rising sharply since the £1,277 set on October 1, 2021. In response to unprecedented market conditions, Ofgem increased the figure to £1,971 on April 1, 2022, and tantamount to a punch in the gut, to £3,549 from October 1, 2022, representing an almost 3x increase in a year. Unless there is serious government intervention, latest industry estimates suggest the cap will rise to over £5,000 on January 1, 2023.
Yet the term cap is a misnomer of sorts. Ofgem's assumption is based on what it defines as standard usage, which is calculated by using Typical Domestic Consumption Values (TDCV) of 2,900kWh of electricity and 12,000kWh of gas, representing a medium-sized three-bedroom house occupied by up to three people. Larger properties with more inhabitants may routinely pay 50 per cent more.
Those on fixed-term dates are not affected by the cap, and neither are those locked into communal heating agreements that typically serve a number of apartments from a central source, but latest estimates reckon over 22 million households are impacted directly by changes now instigated every three months.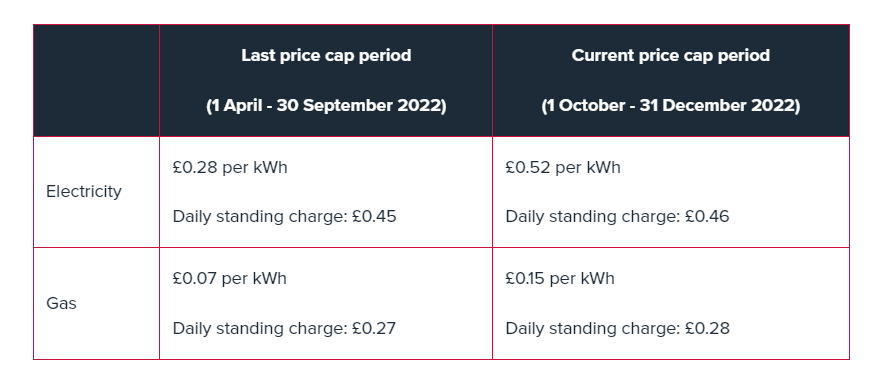 TDCV values don't mean much to the average person; understanding per-kilowatt charges is more instructive. To that end, compared to April's price cap, electricity cost escalates to 52p per kWh, or an 86 per cent rise. Gas's increase is more hurtful, rising a whopping 114 per cent!
What this means to the tech enthusiast
Trotting out numbers in relative isolation only tells you so much. Us enthusiasts tend to have multiple electrical items that serve to increase the bill. Still mining for cryptocurrency? Perhaps you need to stop pronto. Eyeing up that 75in TV? Usage charges make your eyes water and wallet sting.
Fleshing out the bones, the ensuing table details multiple tiers of electricity usage. Low-usage consumption is defined as running that particular appliance for three hours a day, five days a week. Mid-usage consumption is set to six hours a day, six days a week, and, finally, high-usage is calculated on the basis of nine hours per day, seven days a week.
Of course, some folk leave computers on 24/7 and the final figure, however unrealistic, reflects this. You wouldn't run a PlayStation 5 all day and all night, would you?, but the fridge and/or freezer is a continuous guzzling beast. To make things interesting we'll include common household appliances as a point of reference.
| | Watts | Low | Mid | High | 24/7 |
| --- | --- | --- | --- | --- | --- |
| PlayStation 5 | 198W | £80.31 | £192.74 | £337.30 | N/A |
| Microsoft Xbox Series S | 85W | £34.48 | £82.74 | £144.80 | N/A |
| Philips 75in Ambilight TV | 132W | £53.54 | £128.49 | £224.86 | N/A |
| Club386 Test PC (idle) | 49W | £19.84 | £47.70 | £83.47 | £222.59 |
| Club386 Test PC (2D load) | 202W | £81.93 | £196.63 | £344.11 | N/A |
| Club386 Test PC (gaming) | 457W | £185.36 | £444.86 | £778.51 | N/A |
| Philips 43in UHD PC monitor | 95W | £38.53 | £92.48 | £161.83 | N/A |
| iiyama 34in UWQHD PC monitor | 33W | £13.38 | £32.12 | £56.22 | N/A |
| Samsung fridge freezer | 32W | N/A | N/A | N/A | £145.37 |
| Hotpoint chest freezer | 35W | N/A | N/A | N/A | £159.00 |
| Tumble dryer | 2,800W | N/A | £291.20* | N/A | N/A |
| Electric shower | 9,000W | N/A | £569.40* | N/A | N/A |
| Ethereum mining rig | 412W | N/A | N/A | N/A | £1,871.60 |
Analysis
*My tumble dryer will chew through 560kW over the year based on 160 weighted drying cycles. Based on Ofgem's October 2022 default cap, that's another £291 out of the coffers, while two people having a 10-minute 9kW electric shower each, every day, adds up to another £569 hit to the rapidly depleting wallet.
Want to run a three-card rig mining for Ethereum at a combined 170MH/s rate? Think again, as even a power-optimised miner will consume, wait for it, almost £2,000 for the year. Based on current pricing, mining using graphics cards is not worth it in this country.
There are appliances one cannot do without. Running an energy-efficient fridge costs almost £150 for the year and opting for a chest freezer in, say, the garage involves considering more than the ticket price alone. It'll cost £159 for the year, putting the purchase into sharper relief.
It literally pays to keep an eye on usage and be aware of 'vampire' devices which consume a few watts when in standby. This is where smart energy meters come into their own, providing at-a-glance readings of current home usage. Needless to say, if a device can be turned off properly when not in use, it has never been more financially prudent to do so.
Spare a thought for businesses whose very nature requires usage of lots of electricity usage. They're not usually protected by the domestic cap and are at the mercy of heavily fluctuating prices and sharp increases in the cost of materials.
Most UK homes are kept warm in winter months by gas central heating. Year-on-year increases in the cost of gas make electricity seem cheap. October 2021's cap ensured a maximum price of only 4p/kWr. A year later, that figure is 15p, or almost four times as much!
Energy companies are well aware the situation is likely to get worse before it gets better, especially as the Ofgem cap is updated on a quarterly basis to better reflect market vagaries. The usual method of fixing the rate for a length of time is also riddled with problems as the per-kilowatt cost is some way higher than the escalating Ofgem cap.
For example, my provider, Octopus Energy, is currently offering a one-year 'loyalty' fixed deal for both electricity and gas. Sounds good in principle as opting for such a deal negates large upticks for caps. Think again.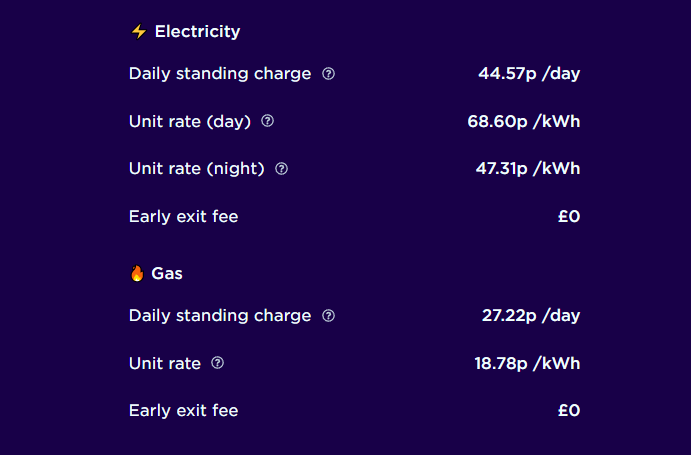 Octopus' one-year fixed-deal figures represent a 20-30 per cent premium over Ofgem's current cap. I simply cannot bring myself to go for it, even though the sensible move may still be to fix; it's possible January 2023's cap may exceed figures quoted above. Whichever way one goes, there appears to be no relief in sight.
Such are the implications of a prolonged hike in energy prices, governments are being forced to act by softening the blow through subsidies. The German government, for example, has agreed a £56 billion plan to help millions of households, and freshly minted Prime Minister, Liz Truss, has, on top of the announced £400 discount, pledged an immediate energy plan for the existential crisis.
Energy profligacy is becoming harder to bear. Doing your bit, turn off any unused devices, reduce the thermostat by a degree or two when the cold bites, jump in and out of the shower, and, above all, be sensible. Winter is coming.