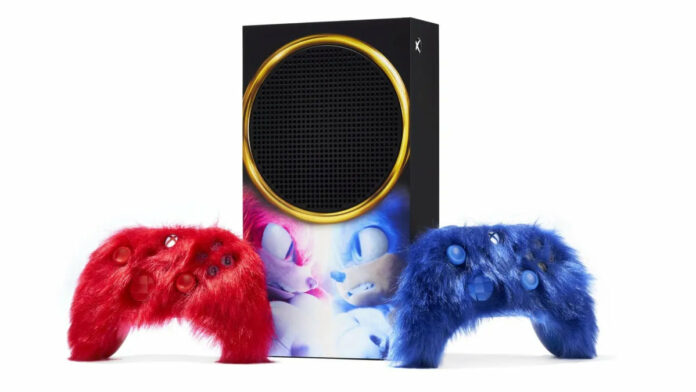 Xbox and Paramount Pictures have teamed up to celebrate the upcoming film Sonic the Hedgehog 2 with a unique giveaway. Participants stand a chance to win an awesome Xbox series S custom console and furry custom controllers.
Xbox announced the sweepstakes via a Twitter post and page on the Xbox Wire blog. The Sonic-themed Xbox Series S is black in colour, with a golden portal ring surrounding the iconic intake design. Below the ring it features an embossed Sonic and knuckles print based on the upcoming movie.
This is where it gets weird or wonderful depending on your taste. The controllers are coated in blue and red fuzz in representation of Sonic and Knuckles. Funnily enough, the blog post chose to avoid the wording 'furry' or 'fuzzy' to describe these two controllers, instead describing them as "textured coatings reminiscent of the 'bristly' texture of hedgehogs in the wild."
While some might say it reminds them of a '70s shag carpet, the controllers personally remind me of Sesame Street's Elmo and the Cookie Monster rather than the titular character and his rival.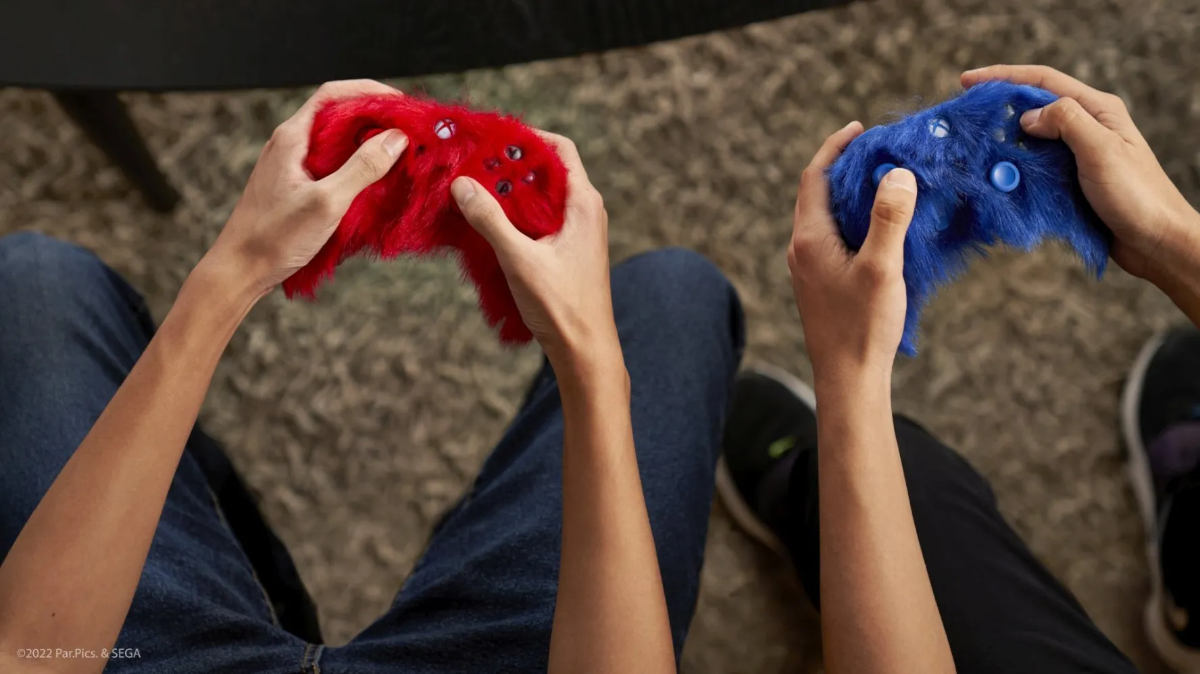 Most likely intended as a showpiece, we can't imagine using these joypads to play an actual console game. Besides functionality, I shudder to think the state of these controllers after prolonged use. How would you even clean them?
Thankfully, it's a promotion-only item and will not be made available for purchase. If you are in the market for a new controller, the Designed for Xbox Spring collection 2022 has a unique selection of pastel themed controllers that "embody the playfulness and whimsy that Springtime brings."
Xbox and Sonic fans stand a chance to win either by retweeting the official Xbox sweepstakes tweet or redeeming Microsoft Rewards. You have until April 30 to get your entry in. Make sure to read the terms and conditions to check for eligibility. Sonic the Hedgehog 2 will be in theatres on April 8 for those interested. May the best Sonic fan win.