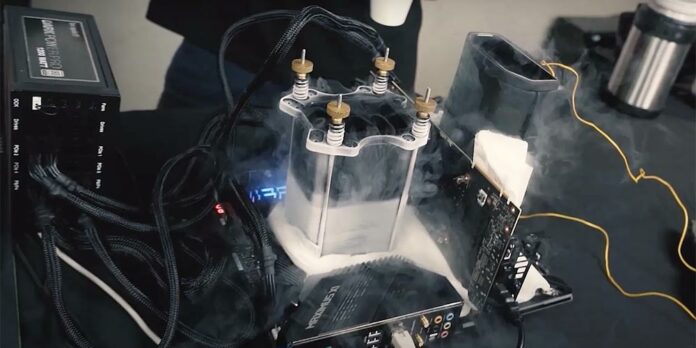 The next-gen hype train keeps on rolling. Club386 is in attendance at Intel's 2022 Technology Tour in Israel, where the chip giant has teased the debut of the world's first 6GHz consumer CPU.
Additional details are few and far between, but in a presentation outlining a "history of being 1st," Intel made reference to a 6GHz part scheduled for 2022, as well an 8GHz overclocking world record.
Whether or not the high-speed processor will be part of the initial 13th Gen 'Raptor Lake' launch remains to be seen, yet it wouldn't be a stretch to assume Intel has plans for a limited edition Core i9-13900KS. With the regular Core i9-13900K expected to reach turbo speeds of 5.8GHz, a specially binned KS variant at 6GHz clearly isn't outside the realms of possibility.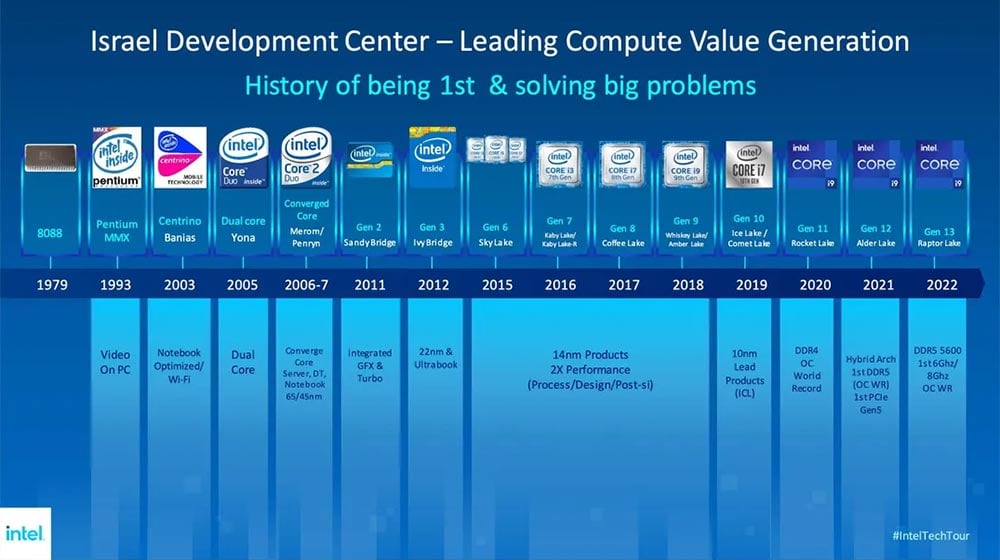 In what amounts to a return to the frequency wars of yesteryear, AMD announced last month that its upcoming flagship, Ryzen 9 7950X, will achieve a top speed of 5.7GHz. Intel's ability to go quicker is testament to the maturity of its optimised 10nm process node, though one has to wonder how hot and thirsty a 6GHz CPU may become.
As part of its presentation, Intel claimed 13th Gen Raptor lake will bring with it a 41 per cent multi-threaded performance gain over incumbent 12th Gen Alder Lake, as well as a 15 per cent uplift in single-threaded scenarios. We look forward to verifying those claims ourselves, but one thing's for certain; both Intel and AMD are bringing their A-game. Exciting times ahead.