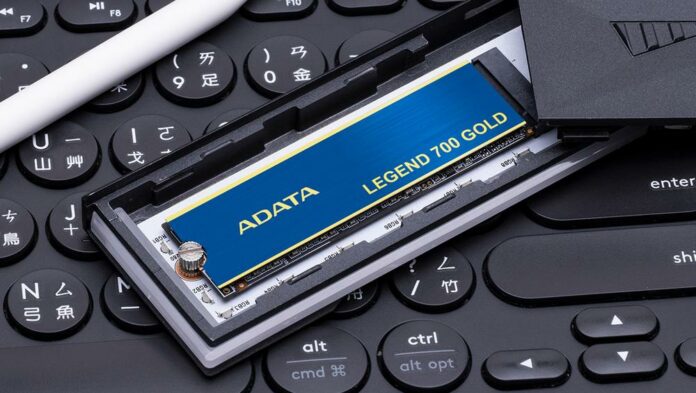 Adata has released Legend 700 Gold SSD series, featuring up to 2,000MB/s read speed, 1TB capacity, and a good amount of IOPS.
Targeting the entry-level range, unlike the Legend 960, the Legend 700 Gold lineup comprises two models – 512GB and 1TB. Both are rated at 2,000MB/s sequential read and 1,600MB/s sequential write, with 130K 4KB random read IOPS and 280K 4KB random write IOPS, making for a good replacement for an old SATA SSD or any HDD without going crazy on specs.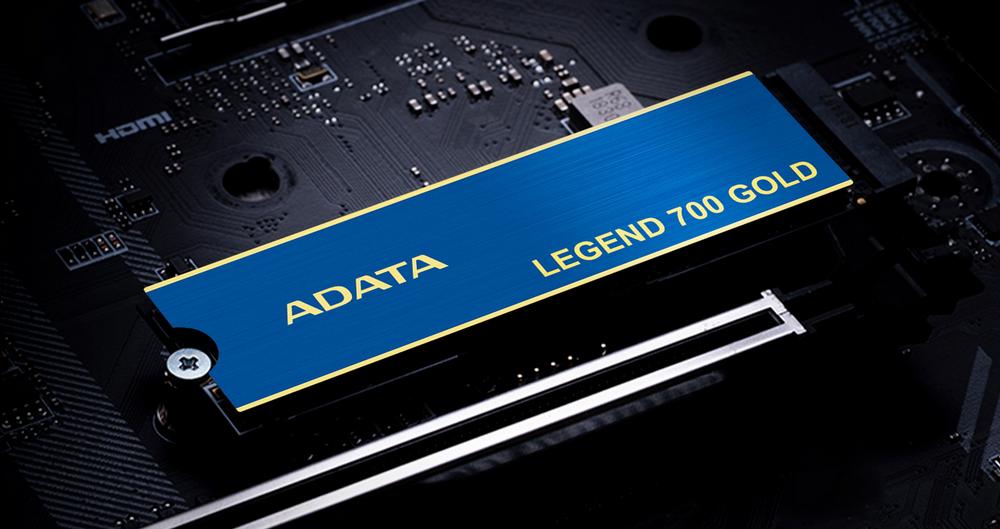 The Legend 700 Gold uses 3D NAND flash with 320TBW of durability, operating on a PCIe Gen 3 x4 interface with NVMe 1.3 support. The series is also only 3.13mm thick, following the 2280 format. Obviously, there is no DDR memory for caching, instead, Adata has opted for SLC caching and HMB technology (Host Memory Buffer), which is completely fine in this case.
While these are clearly not the fastest SSDs on the market – far from that – they are perfect to fill up the low-end segment, providing users with more choices when it comes to cheap/value-oriented hardware. Moreover, looking at how a lot of software and especially games doesn't see exponential performance improvements from moving beyond SATA-based SSDs, many customers will be happy with a 'slow' but affordable drive.
Another benefit to cheaper SSDs is the increased adoption rates, which in turn push software developers to optimise their apps and games for flash storage from the get-go, subsequently benefiting high-end products that pack higher speeds. All this to say, we tend to forget that not everyone can afford top-of-the-line hardware, and not every piece of code can use all its speed; each task has its tools.
Unfortunately, Adata didn't provide any pricing for these SSDs, but we know that they will be backed by a three-year warranty. If we had to speculate, we would assume around £50 to £55 for the 1TB model, anything above £60 is unacceptable, as we find faster products in that range.