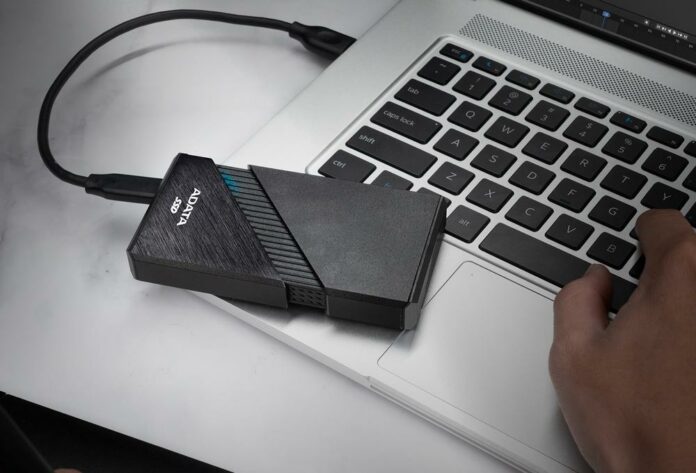 Adata has announced the SE920 external SSD featuring active cooling for fast transfer speed using USB 4 and Thunderbolt 4 interfaces.
The SE920 is Adata's first USB 4 external SSD supporting Thunderbolt 3 and 4. Also backward compatible with USB 3.2 and USB 2.0, this drive is able to quickly transfer large audio and video files at high speeds through its Type-C connection, making for a universal storage and backup medium, be it for 4K videos or video games.
Yep, the SE920 can be a solution to expand your Xbox Series X/S and PlayStation 5 consoles' storage using the bundled USB 4 Type-C to Type-C cable. Though, personally, I see it much useful to bring my Steam games when going to a friend's house for some gaming.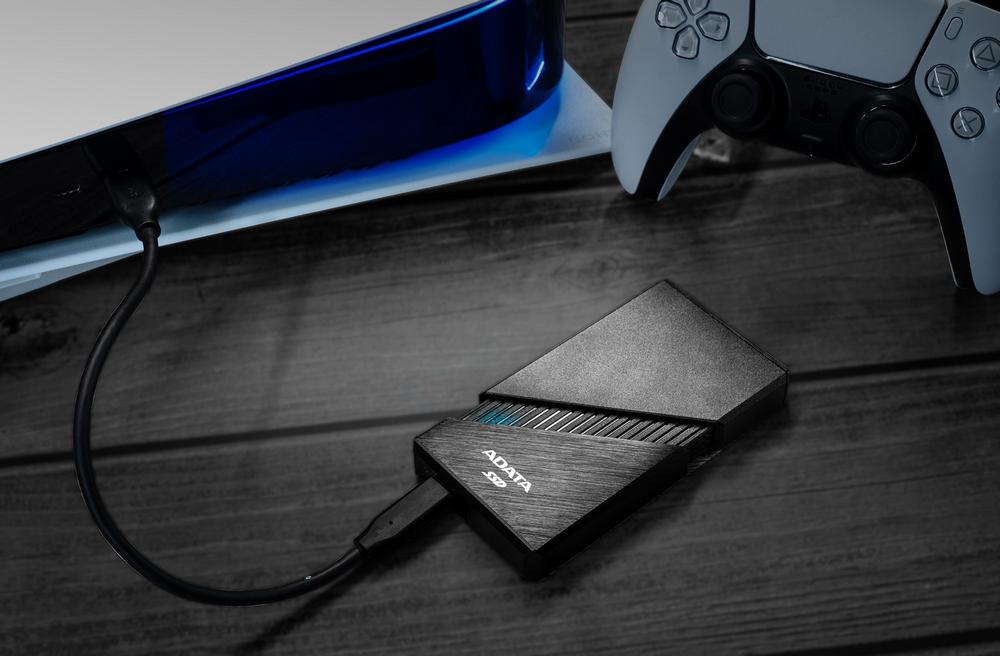 The SE920 will be available in 1TB and 2TB capacities, measuring 122.56mm (L) x 64.2mm (W) x 15.9mm (H), with the chassis in extended mode (fan on) – 105mm long otherwise. Adata claims up to 3,800MB/s sequential read and 3,700MB/s sequential write using USB 4, and up to 3,200MB/s via a Thunderbolt 4 connection.
To help keep consistent speeds, Adata has packed a small fan inside a spring-loaded black enclosure to cool the SSD controller and memory chips. The brand claims that this system reduces temperature by 10 per cent compared to a similar but fan-less design. To activate the fan, just press on the casing to extend the chassis for air circulation, and the fan will start rotating automatically.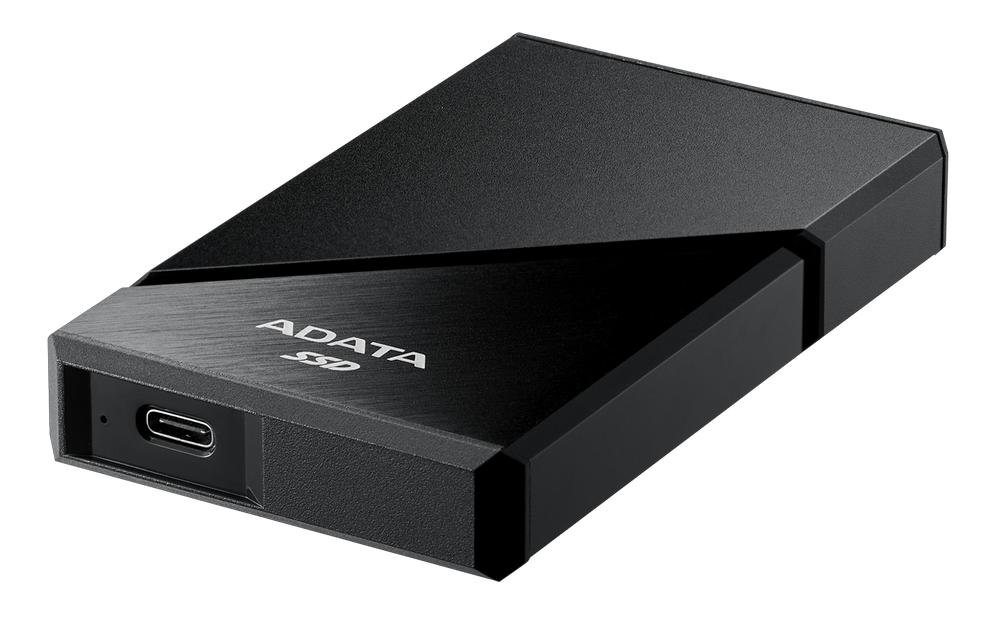 In addition to Windows 10/11 plus MacOS 13, the SE920 is also recognised by Android 13 devices – perfect for transferring/backing up those vacation videos. Just make sure your host device can supply enough power (15W, according to specs) to run this drive, to avoid dropping the connection and potentially losing data.
Adata didn't share any pricing for the SE920, only announcing a five-year warranty. That said, looking at similar products we can expect around £200 for the 1TB model and £350 for the 2TB.