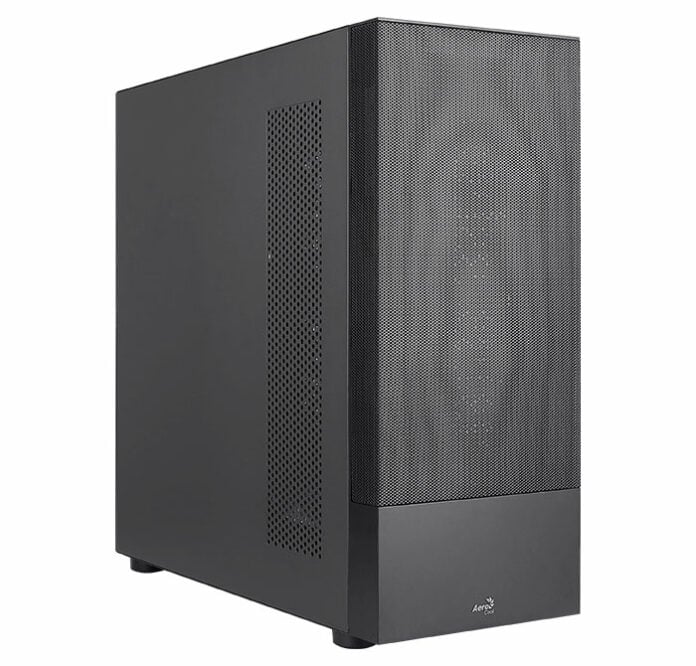 You don't often see manufacturers proudly proclaim hardware as optimised for cryptocurrency. It has become a subject of taboo amid soaring electricity prices and ongoing global shortages, yet cryptomining remains a hugely popular pastime for thousands, and some manufacturers aren't afraid to present purpose-built solutions.
That's exactly what AeroCool has in mind with the new Cipher chassis. The Taiwanese firm's mid-tower case boasts a whopping 15 storage bays and is designed specifically for those inclined to mine storage-based cryptocurrency.
The prevalence of M.2 slots on modern motherboards is such that we rarely see so many storage options in today's chassis. AeroCool's 205mm x 485mm x 485mm setup offers four removable dual-bay 3.5in cages mounted behind the front panel and a further three-bay 3.5in cage toward the end of the PSU compartment.
Add to that four 2.5in SSD sleds – two behind the motherboard tray, two atop the PSU shroud – and you have enough ammunition to ensure your Chia mining continues unabated. That's the theory, but there are other potential use-cases. Home server enthusiasts, in particular, will be looking on with interest, and the overall specification leaves the door ajar for myriad configurations.
It's good to see air vents on either side panel to help cool that primary storage column, a seven-plus-two expansion slot arrangement leaves room for a vertical graphics card, and there are six available fan mounts. These include a 120 at the rear, dual 140s or three 120s in the roof, and a choice of either three 120s or 140s up front.
CPU cooler support extends to 160mm, while graphics cards can measure up to 290mm in length (400mm with drive cages removed), and cable management looks decent enough. Cipher's top I/O ports, meanwhile, include a pair of USB 2.0 and one USB 3.0, but no forward-looking USB Type-C. There's also no mention of sound-dampening on the 3.5in mounts, and while it might have been nice to see a couple of bays adopt quick-release latches, it's hard to complain on a chassis that's priced at just £81.