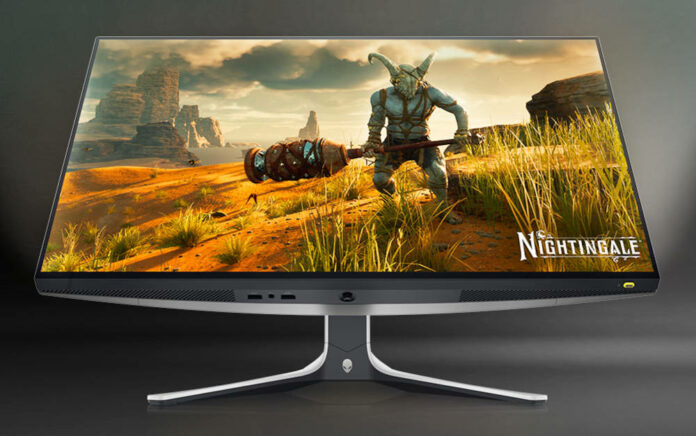 Alienware has announced two gaming monitors featuring fast IPS panels reaching up to 280Hz refresh rate and supporting HDR plus Adaptive Sync technologies.
Unlike the fantastic-looking AW3423DW, the AW2523HF and AW2723DF use flat IPS panels instead of a curved QD-OLED. This allows them to be much faster while keeping costs under control. In fact, comparing like for like, AW2723DF can push 60 per cent more frames while costing less than half, thanks to the more mature panel technology.
24.5in 360Hz (AW2523HF)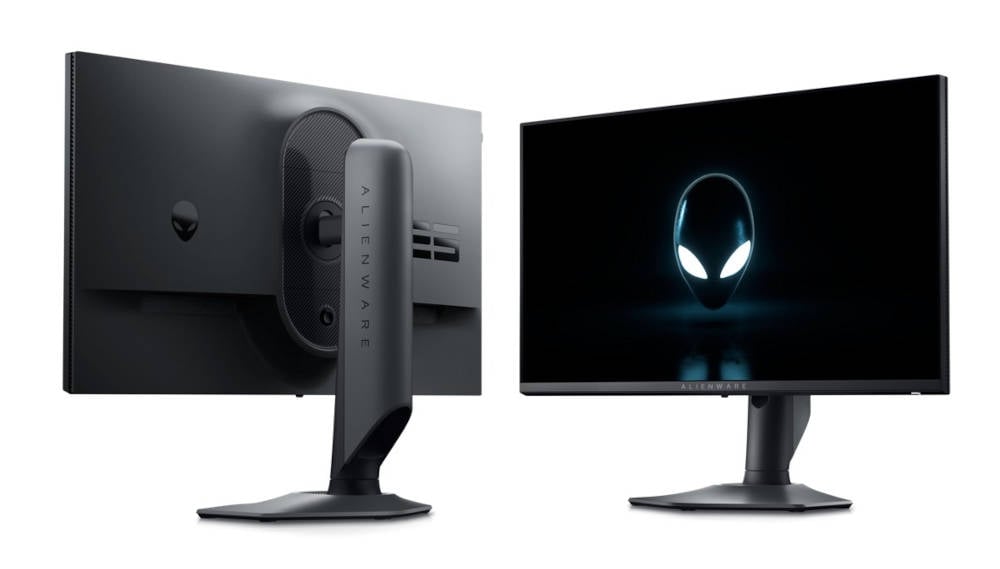 Targeting e-sport gamers, AW2523HF employs a 24.5in (1920×1080) FHD fast IPS panel running at 360Hz refresh rate. It has a minimum of 0.5ms (GtG) and an average of 1ms (GtG) response times in 'Extreme Mode,' alongside AMD FreeSync and VESA Adaptive-Sync technologies. Nvidia G-Sync should also work just fine. Its 90PPI density may be considered low for today's standards, however, this display's job is to give you an 'advantage' in competitive games, where resolution is kept to a minimum for maximum FPS.
The panel offers a 400nits typical brightness and covers 99 per cent sRGB colour space. Like most IPSs, the contrast is set to 1000:1, which is not bad per se, but can begin to show limits when playing dark games in low-light environments. Moreover, even though the monitor uses a far-than-ideal (for HDR) edge-lighting, Alienware advertises it as supporting HDR10.

Connection-wise, there are two HDMI 2.0 (supporting FHD up to 255Hz), one DisplayPort 1.4 (supporting FHD at 360Hz), four USB 3.2 Gen 1 Type-A (downstream, one with 2A charging), and two audio jacks. Note that the design has changed – now called Legend 2.0 and includes headphones support on the side, much useful than some other implementations.
AW2523HF will be available in the UK on September 7, 2022, for £399.
27in 280Hz (AW2723DF)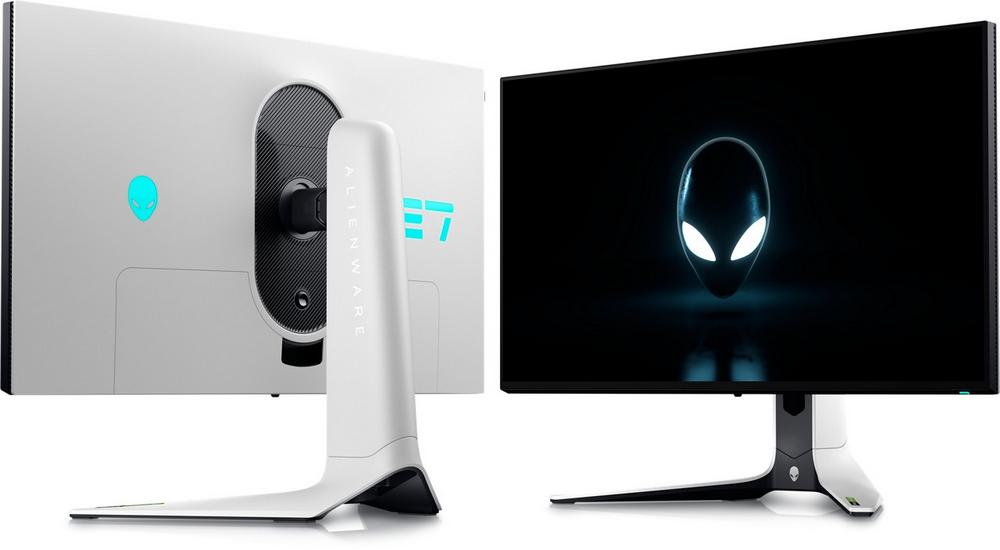 For players wanting a higher but still manageable resolution, AW2723DF offers a 27in (2560×1440) QHD fast Nano IPS panel running at 240Hz natively but overclocked to 280Hz by Alienware. It has 1ms (GtG) pixel response time and supports all three frame Sync technologies (AMD FreeSync, VESA Adaptive-Sync, and Nvidia G-Sync). With Sony's PlayStation 5 recently adding QHD (1440p) resolution, this monitor can become the main output for your PC, Xbox Series X and PlayStation 5 – all at the same time thanks to its I/O layout.
Moving a step up, the model is certified HDR600, meaning peak brightness is 600nits, with a 450nits typical. Unfortunately, the panel is still edge-lit, so no local dimming zones to speak of. The contrast doesn't change, staying at 1000:1, but colour gamut improves a bit – now including 100 per cent sRGB (Delta-E less than 2) and 95 per cent DCI-P3 (Delta-E less than 3). A Creator Mode option is present, allowing you to choose between (native) DCI-P3 and sRGB.

I/O consists of two HDMI 2.0 (supporting QHD at 144Hz), one DisplayPort 1.4 (supporting QHD up to 280Hz OC), four USB 3.2 Gen 1 Type-A (downstream, one with 2A charging), and two audio jacks.
In terms of design, the screen also uses Legend 2.0 style with a headphone holder on the side. Compared to its smaller sibling, we also get AlienFX RGB lighting on the back, alongside Picture-by-Picture and Picture-in-Picture modes for multi-tasking.
AW2723DF will be available in the UK on October 6, 2022, for £519.