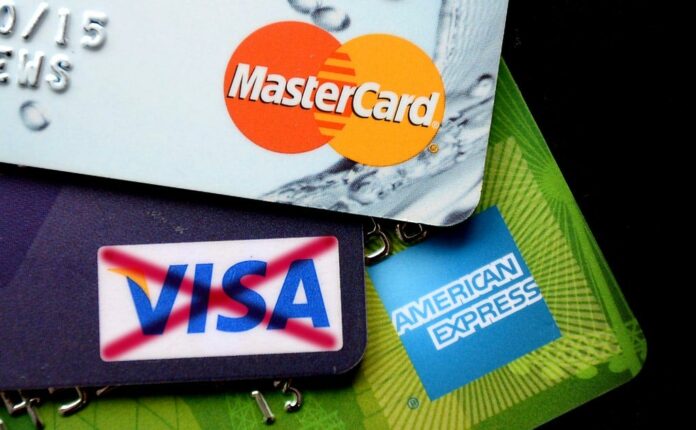 The two tech titans have been at payment loggerheads since November last year. Their public dispute has centred on the retailer complaining about Visa increasing payment fees to 1.5 per cent, representing a significant hike, whilst the credit-card giant has labelled Amazon a bully by restricting consumer choice.
Amazon has been vocal about stopping Visa credit-card payments by this Wednesday, January 19, and the spat has been likened to a high-stakes game of chicken, with each colossus wanting the other to back down first.
The first intention of quelling this argument arrived in my inbox moments' ago. Amazon says "The expected change regarding the use of Visa credit cards on Amazon.co.uk will no longer take place on January 19. We are working closely with Visa on a potential solution that will enable customers to continue using their Visa credit cards on Amazon.co.uk." The warning symbol within my account's payment page has also disappeared.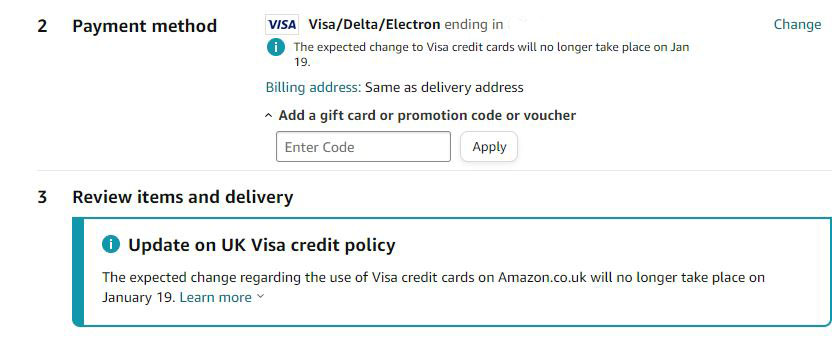 Problems solved, right? Not so fast, as Amazon further says "Should we make any changes related to Visa credit cards, we will give you advance notice," meaning it may row back if any proposed deal isn't to its liking.
Payment panic stations over… for now.