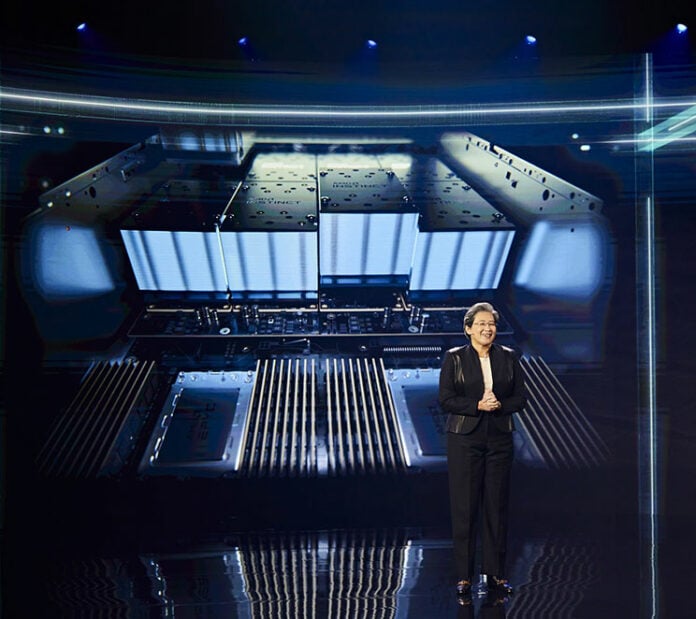 As is normal in the tech industry, we learn more details about upcoming products the closer we get to their launch dates.
AMD has already begun laying the groundwork for the next generation of server-focussed Epyc processors by announcing that 2022 will see Zen 4-based 'Genoa' chips. They are remarkable for a few reasons.
There's a change in the supporting socket, from long-standing SP3 (LGA 4094) to SP5 (LGA 6096?). The move is necessary as core counts, memory-channel support, interface (DDR5 and PCIe Gen 5), and power all rise substantially, and it is unfeasible to shoehorn all the new 5nm technology into a socket released five years ago.
2022 also sees AMD unleash the 'Bergamo' Epyc chip. Built on a power-optimised architecture known as Zen 4c, this processor will top out at 128 cores and 256 threads per socket, or double that of present-generation 'Milan'.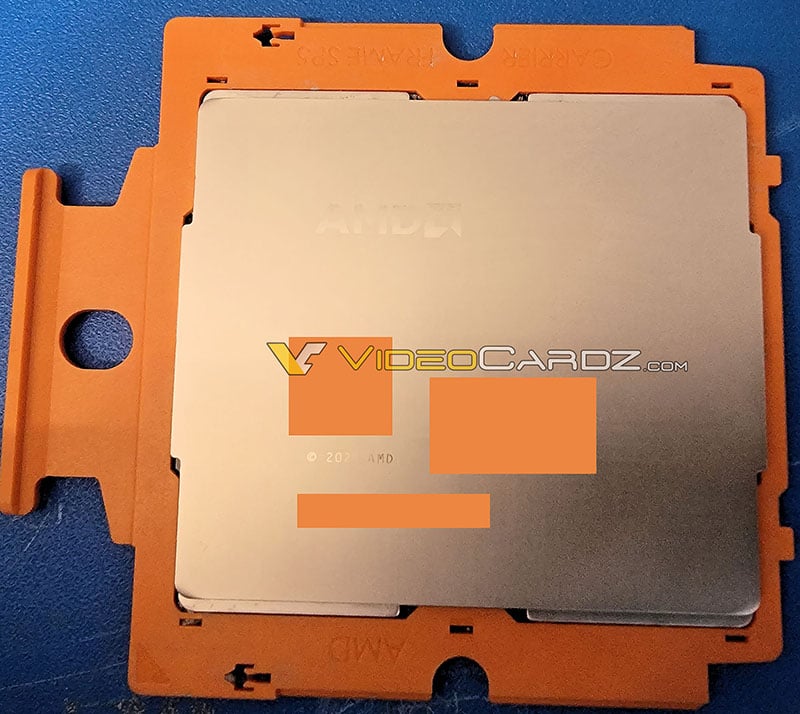 This preamble leads us on to the topic for today. Serial leakers Videocardz has, it says, obtained pictures of a pre-production 16-core Epyc Genoa processor.
For want of a better word, the next-generation Epyc chip is squarer than previous generations, which take on a rectangular appearance. The mounting sled, which helps guide the processor into the motherboard socket, is still in evidence, though clearly redesigned for the task.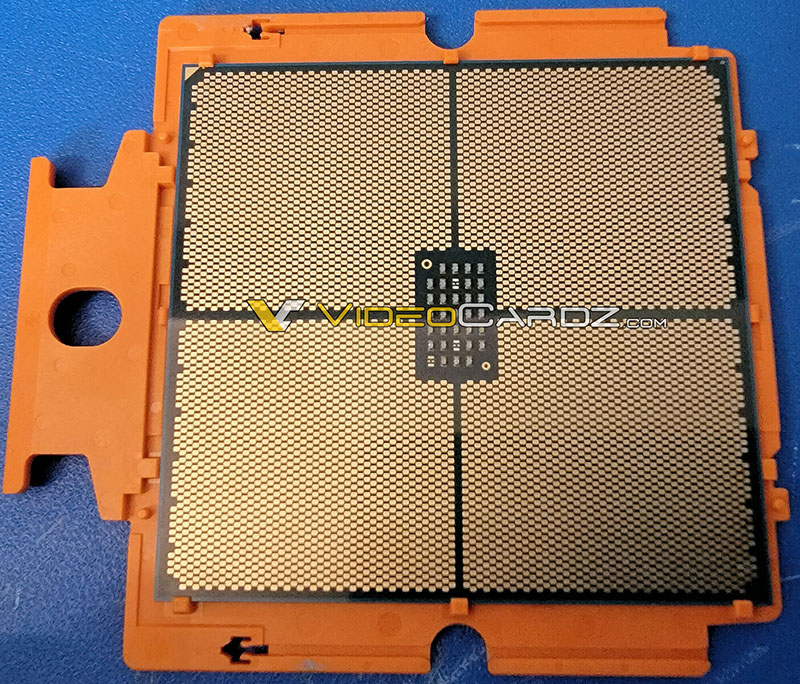 The rear, meanwhile, reinforces AMD's form-factor change and details the extra pads required for routing out the aforementioned features. A new socket means new motherboards and memory, so an upgrade is more than processor-deep.
Just like the desktop, AMD and Intel will butt heads with their best foot forward in 2022. On the server and workstation front this means Epyc Genoa will go up against Intel's Sapphire Rapids Xeon processors, which are also notable as the first to feature a four-tile design that, through EMIB linking technology, makes them appear as a monolithic design.
As the upgrade cycle from first-generation Epyc is now due for many businesses, 2022 will prove to be a very important year in the server infrastructure space.