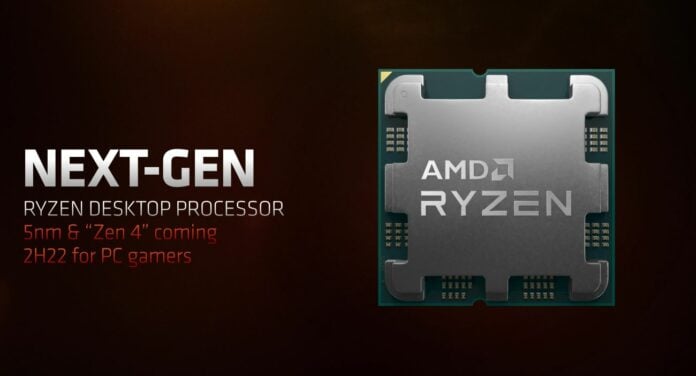 The upcoming Intel vs. AMD showdown is already heating up. A supposed next-gen Ryzen 5 7600X benchmark leak showcases a 22 per cent single-core performance uplift over Intel's current Core i9-12900k.
The leak was first spotted by Twitter user Tum_Apisak, who came across a performance result listing on popular benchmark website UserBenchmark.
The yet-to-be-announced processor was tested on an ASRock N7-B65XT motherboard alongside 32GB of GSkill TridentZ DDR5 memory running at 5,600MHz. The engineering sample is identified as 100-000000593-20_Y but based on the six cores and 12 threads listed, we suspect it to be the Ryzen 5 7600X.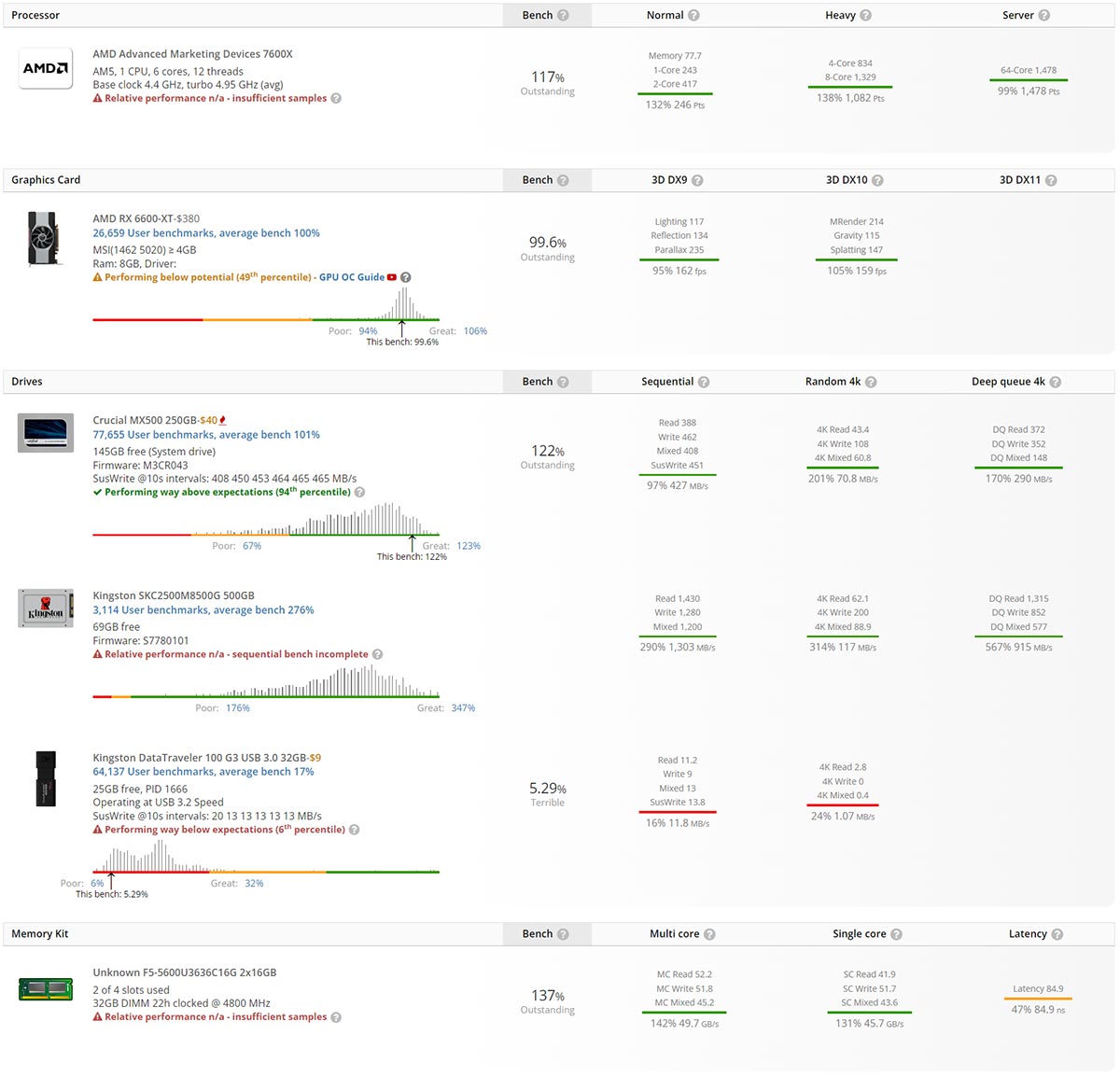 UserBenchmark can be erratic when it comes to testing AMD processors, yet if the leak is on point, said chip runs at a base clock of 4.4GHz with a 4.95 GHz max turbo, showcasing a modest improvement over its predecessor with a 700MHz increase in base clock and an additional 350MHz at the top end.
According to the results we see a healthy improvement over AMD's current-generation Ryzen 5 5600X with a performance uplift of 56 per cent in single-core tests. Compared to Intel's Core i5-12600K, the Raphael CPU outclassed one of the most popular current gaming CPUs by 27 per cent in single-core tests.
As expected, the tables are turned in multi-core tests, with AMD's Ryzen 5 7600X succumbing to Intel's Core i9-12900K to the tune of 13 per cent. No surprise given the chip's increased core count; comparing 12 threads to 24 is a bit like comparing apples to oranges.
All results should be taken with a grain of salt until Zen 4 finally makes its debut later this year. Either way, it's an exciting time for PC enthusiasts. Intel's Raptor Lake will also make its debut in the near future, and if the latest leaked results are anything to go by, it's going to get fiercely competitive between the two tech giants.