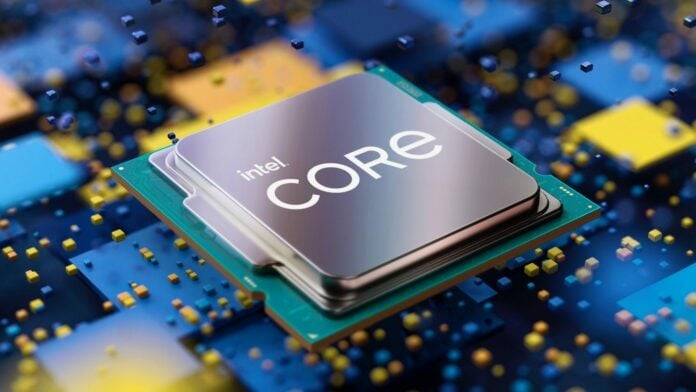 Intel's next generation of CPUs are right around the corner, and much like any other imminent release, benchmarks of pre-production engineering samples are slowly seeping through the cracks, building hype for the product in question.
The most recent leak brought forward an extensive benchmark analysis by website Expreview. The results are middling; multithreaded performance highlights an impressive 20 per cent advantage over Alder Lake, yet in some circumstances, often the reverse is shown with 12th Gen Core outperforming Raptor Lake by 10 per cent and higher.
This is understandable, of course, as most pre-production samples run more slowly than retail models, and are doled out simply to provide an example for testing on third-party hardware ranging from motherboards, memory, to CPU coolers and the like.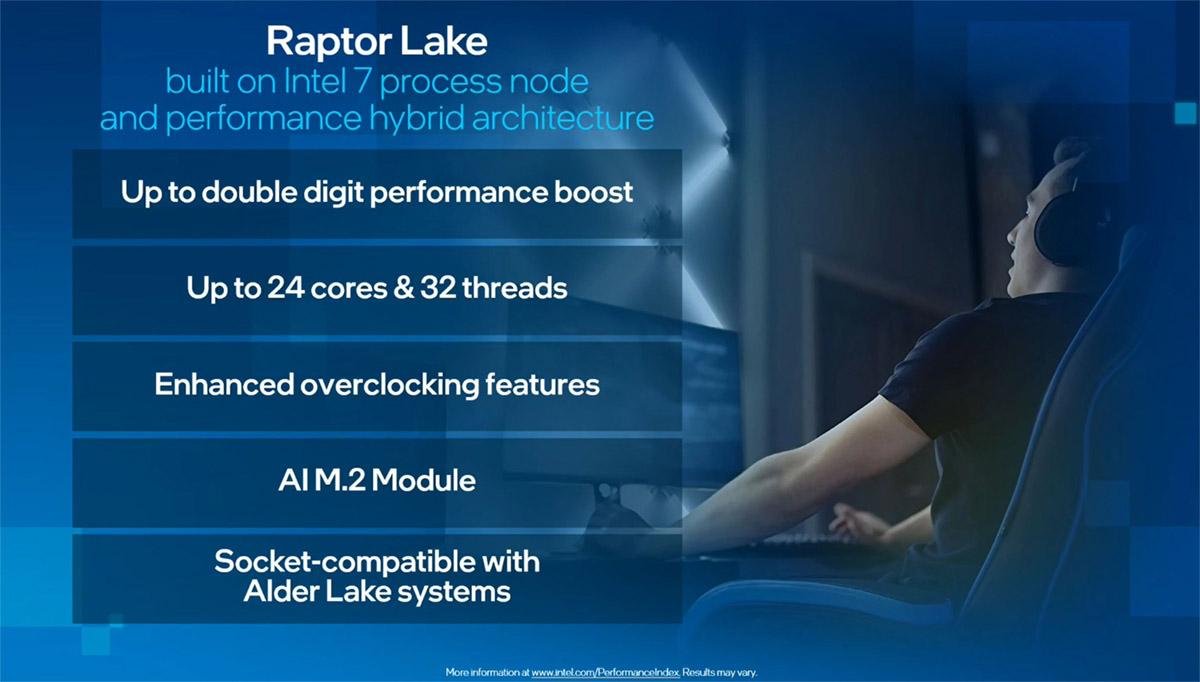 Analysis
Featuring up to 24 cores and 32threads, next generation Core i9-13900 featured in the test is based on an improved 10nm design utilising the same hybrid E-core and P-core architecture as Alder Lake chips. Additional tweaks to the architecture are still underway, so heed the final verdict, because at best this is mere insight of what is to come.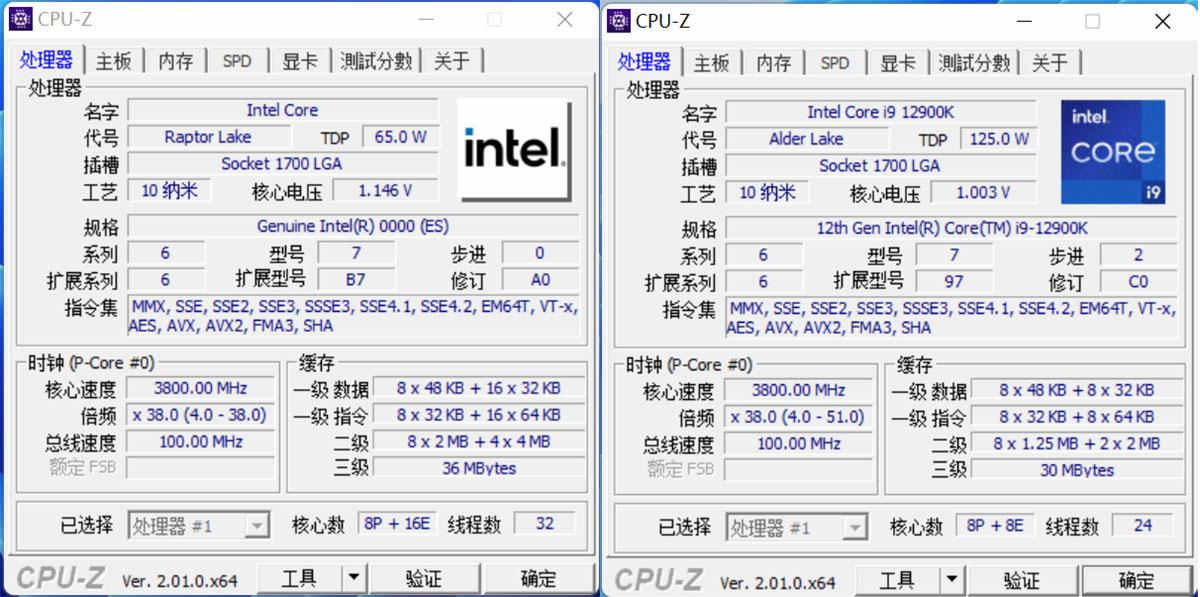 The above CPU-Z screenshot reveals the Intel Raptor Lake chip features 8 Performance cores and 16 Efficient cores, with a resultant L2 cache size of 32MB split equally between core complexes. That boils down to 16MB of L2 cache on P-core – with 2MB per core – and E-cores consisting of 4MB clusters for every 4-cores. Got that? L3 cache jumps from 30MB to 36MB on Raptor Lake, rounding off a total cache size of 68MB. Cache is evidently king for the next generation and will undoubtedly benefit cache-heavy applications. Cha-ching.
Testing equipment used for comparison against the 13th Gen Core CPU reads as follows; an Intel i9-12900K on a Z690 motherboard, downclocked to a matching 3.8GHz. Finally, 32GB of DDR5 RAM comes clocked at 5,200MT/s, and graphical prowess is provided by a GeForce RTX 3090 Founders Edition Graphics Card, so no bottleneck possibilities here.
Results indicate that Core i9-13900 ES gains between 15 and 25 per cent uptick in multi-threaded performance against the i9-12900K counterpart at the same frequency, due in part to the doubling of E-Cores. Single-threaded performance, which is essential for gaming, is where Alder Lake gains the advantage, displaying a 2 per cent to 9 per cent lead on occasion, and even beating the 13th Gen Core by a maximum of 11.7 per cent in Cinebench and Pov-Ray single-threaded tests.
Again, we reiterate, this is possibly due to the fact that core clocks across the board are vaguely inconsistent as a result of being a very early engineering sample, and also taking into consideration that the chip in question is a non-K variant with a naturally lower TDP of just 65W compared to 125W for 12th Gen.
Intel's Raptor Lake has yet to receive a release date, though at best guess we look to a September release this year. Feel free to take a gander at the benchmark results below.
Benchmark results