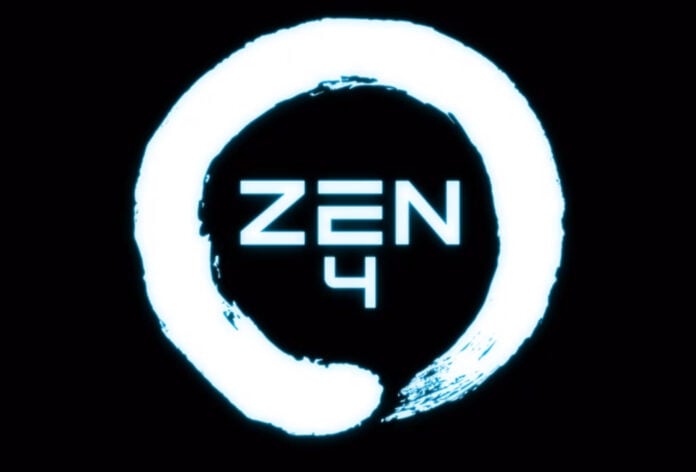 Coinciding with the turn of the year, the CES product announcement roster serves as a solid bellwether for a company's ambitions. AMD is focussing heavily on its mobile chip portfolio in the early part of the year and has announced a desktop gaming processor armed with performance-boosting 3D V-Cache.
Looking further ahead, to the second half of 2022, PC enthusiasts will see AMD move its high-performance processors over to the Zen 4 architecture built on 5nm technology.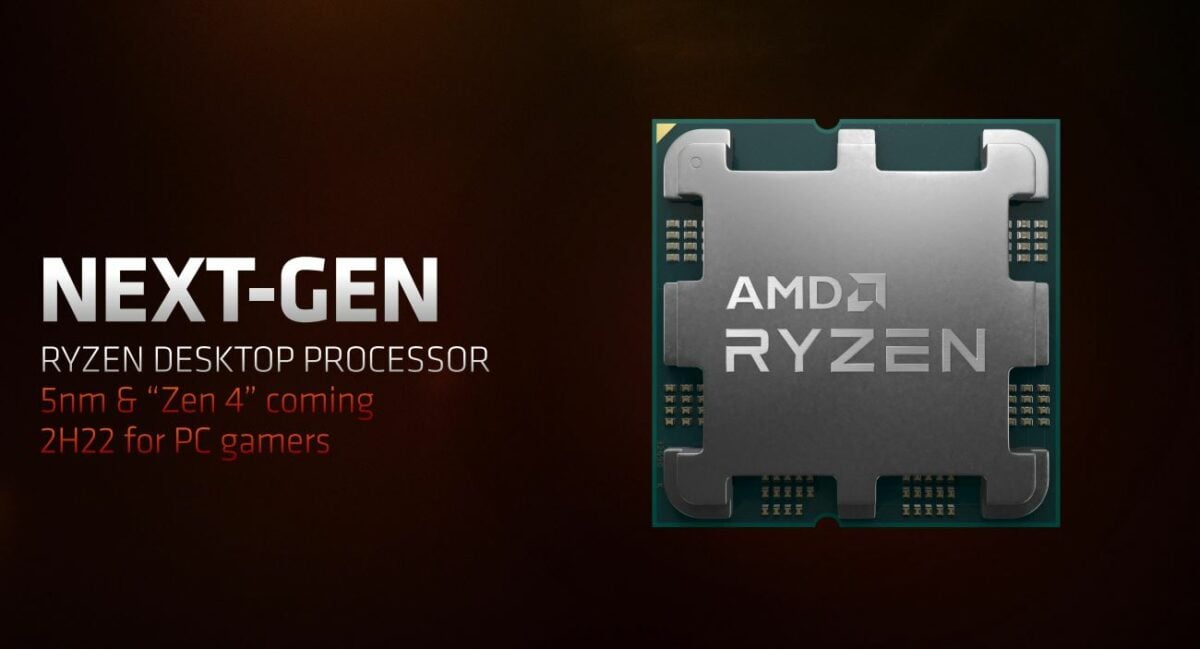 Running a demo of Halo Infinite at CES, with the pre-production Zen 4 processor operating at over 5GHz on every core, frequency appears to be impressive, though AMD is providing no further core-and-thread or model guidance at this time.
AMD will officially be naming the desktop Zen 4-infused chips as Ryzen 7000 Series, jumping up two generations from today's best-in-breed Ryzen 5000 Series headlined by the 16C32T 5950X.
In an interesting reveal, next-gen Ryzen will use the new AM5 socket which switches out to an LGA layout, meaning the contact pins are on the socket rather than the CPU. Intel has been down the LGA route for a while now, and having inadvertently bent a fair few CPU pins in our time, we're relieved to hear that AMD is finally making the switch.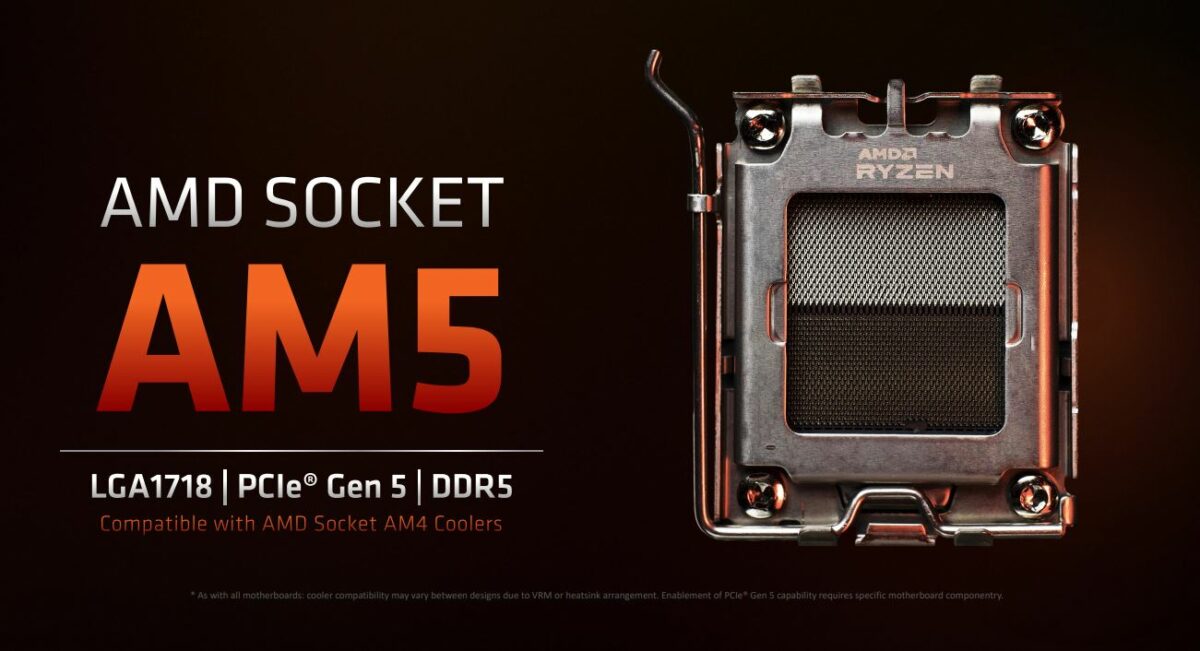 This significant departure from today's long-standing microPGA socket obviously requires new motherboards, set to be announced at a later date. One important aspect worth mentioning is that though the socket will change markedly, AMD will keep compatibility with AM4 coolers, likely by having the mounting positions in exactly the same place, as well as maintaining Z-height.
Zen 4/AM5 brings with it other needed improvements, such as PCIe Gen 5 and DDR5 support, and here AMD is playing specification and standard catch-up to Intel, whose latest performance desktop platform has provision for both.