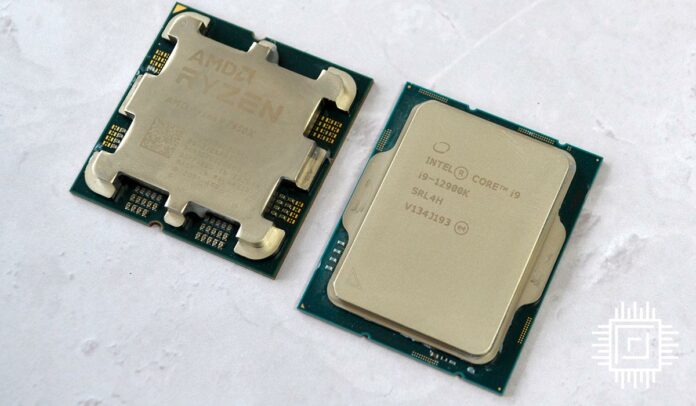 Two chipmakers at or near the top of their game bodes well for consumers. Competition breeds innovation, prices remain competitive, and more choice is never a bad thing.
If nothing else, two industry heavyweights going toe-to-toe makes for enthralling viewing. AMD and Intel are battling it out for desktop PC supremacy, and both are willing to throw caution to the wind in pursuit of chart-topping results. Despite spiralling energy costs and a looming cost-of-living crisis, CPU power budgets are being ramped-up to new highs as each manufacturer vies to be leader of the pack.
Intel's Core i9-12900K, as we already know, mandates a Processor Base Power (PBP) of 125W but will happily and regularly scale right the way up to a Maximum Turbo Power (MTP) or 241W for ultimate benchmark potential. AMD is taking a similarly liberal view to power limits with Ryzen 7000 Series.
Flagship Ryzen 9 7950X ships with a 170W TDP, which while lofty in its own right, doesn't sound particularly outlandish for a 16-core, 32-thread hitting over 5GHz on all cores under full load. The trick is the number on the box doesn't tell the full story; 7950X will routinely pull more power if cooling is sufficient, and 230W Package Power Tracking (PPT) gives the new AM5 socket plenty of room to manouevre.
Begs the question; is it worth dialling down said power limits in the interests of saving electricity? And in doing so, how detrimental would it be to everyday performance? We've run the numbers and if you're inclined to keep bills down a little lower than usual this winter – who isn't? – the results may leave you stunned.
For the purpose of our tests, Intel's Core i9-12900K is installed atop an ASRock Z690 Taichi motherboard, while AMD's Ryzen 9 7950X resides on an Asus ROG X670E Hero. Both setups employ 32GB (2x16GB) of DDR5-6000 memory, Nvidia GeForce RTX 3080 graphics and Noctua NH-D15 air cooling.
Making things doubly interesting, each chip is re-benched with hard BIOS power limits of 125W and 65W, highlighting what both architectures are capable of when power limits are tightened first a little, then a lot.
CPU Performance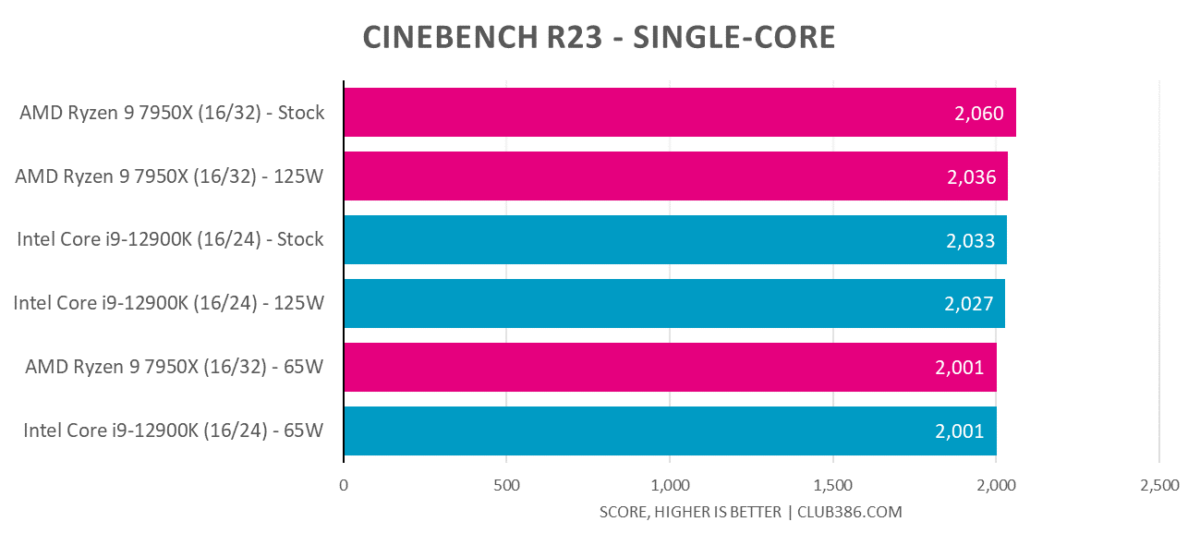 We're not pulling your leg; these results are very real. But don't be too surprised as a few threads are hardly taxing for chips of this ilk. A small number of cores are easily able to hit top gear irrespective of 125W or 65W limits, showing little meaningful difference in performance.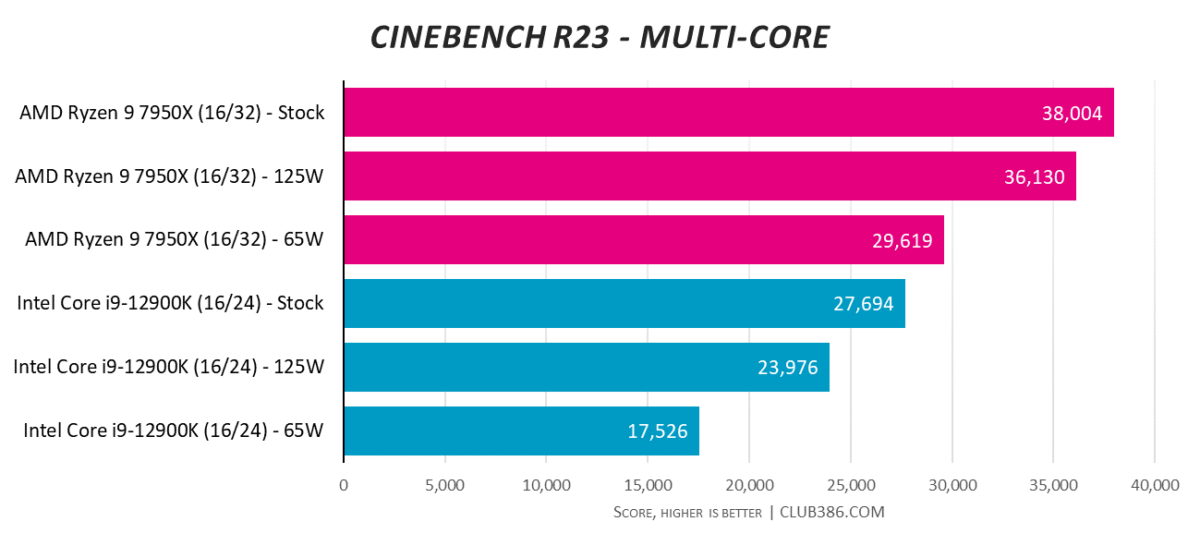 The gap, of course, is much wider when all cores and threads come into play. Taking each chip in isolation, Ryzen 9 7950X loses less than five per cent of its top-line potential when power is limited to 125W. Dropping down to ultra-efficient 65W sees Cinebench performance dip by a further 18 per cent.
Intel Core i9-12900K sees performance reductions of 13 per cent at 125W and 37 per cent at 65W. The fact that Ryzen 9 7950X is able to beat Core i9-12900K when pulling just 65W is indicative of how extreme AMD is willing to go in order to stave off the threat of upcoming Intel Raptor Lake.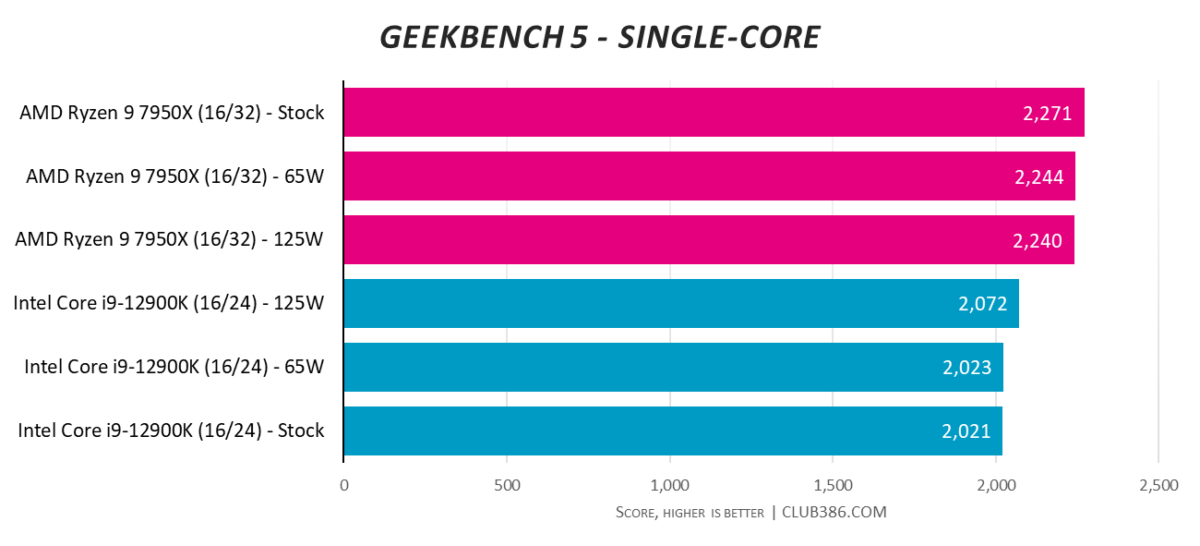 Geekbench has a similar tale to tell. Lightly threaded workloads reflective of casual use simply don't need huge amounts of power.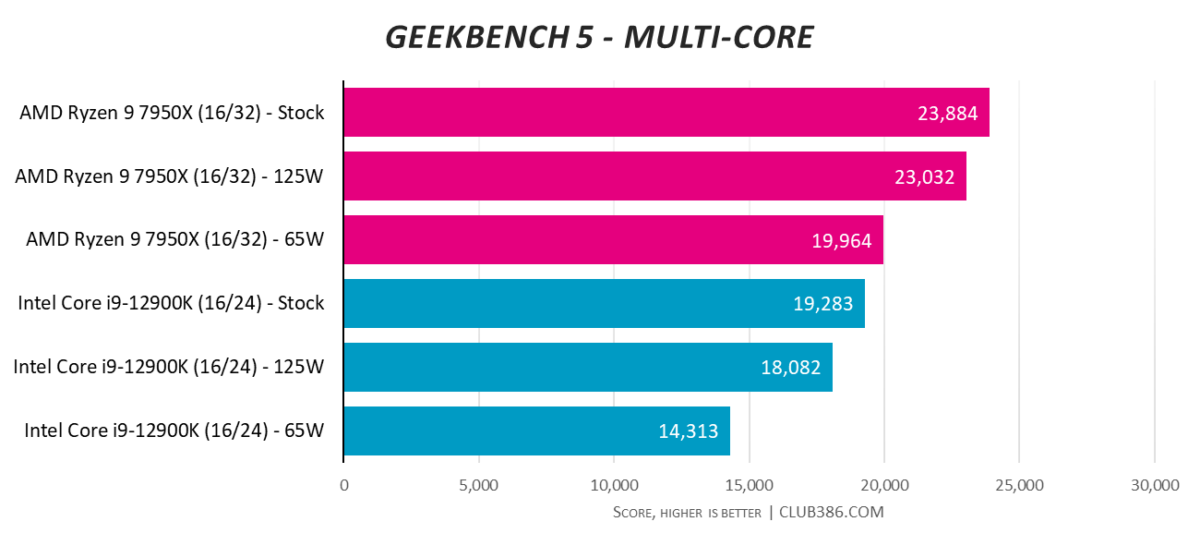 Heck, even when all cores are put to work, Ryzen 9 7950X remains extremely quick even at 125W.
System and Memory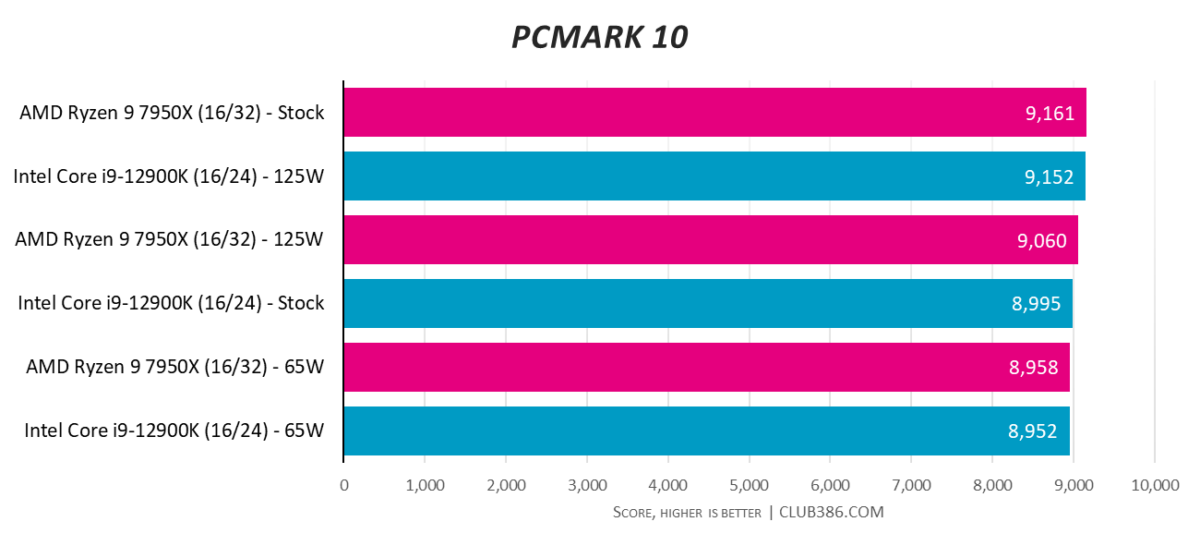 Taxing workloads such as Cinebench are always fun for evaluation purposes, yet do many tend to run such apps on a frequent basis? PCMark is arguably more indicative of real-world usage, covering everything from app start-up, web browsing, spreadsheet manipulation and photo editing. Staggering results highlight only a one per cent performance drop when Ryzen 9 7950X is switched from stock settings to a 125W limit.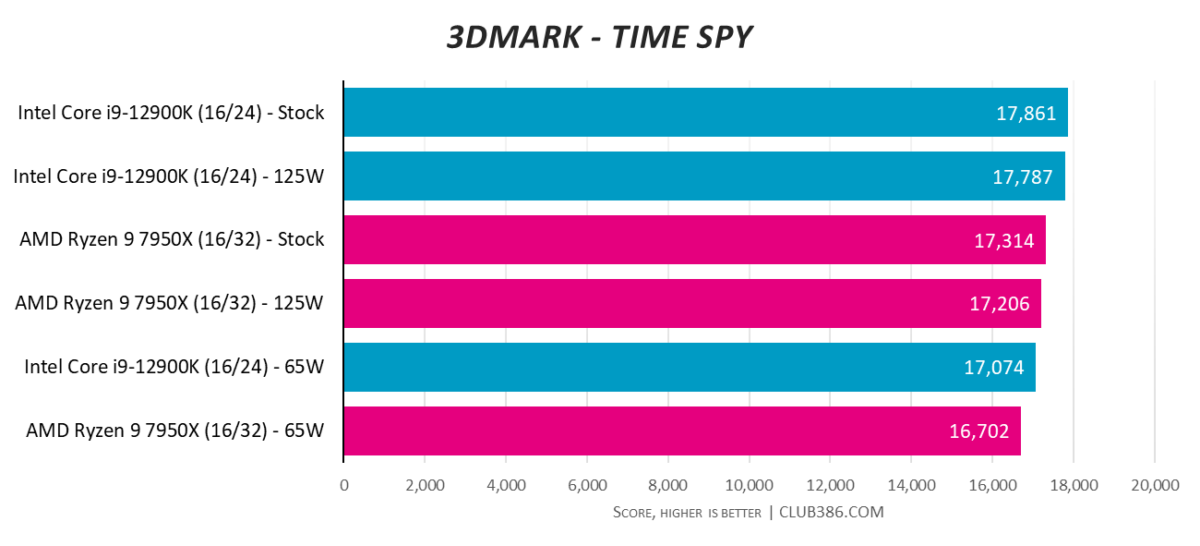 Despite their multi-threaded might, flagship chips such as these are targeted specifically at enthusiast gamers seeking maximum framerates and ultimate bragging rights. Synthetic 3DMark prefers the Intel platform at maximum power.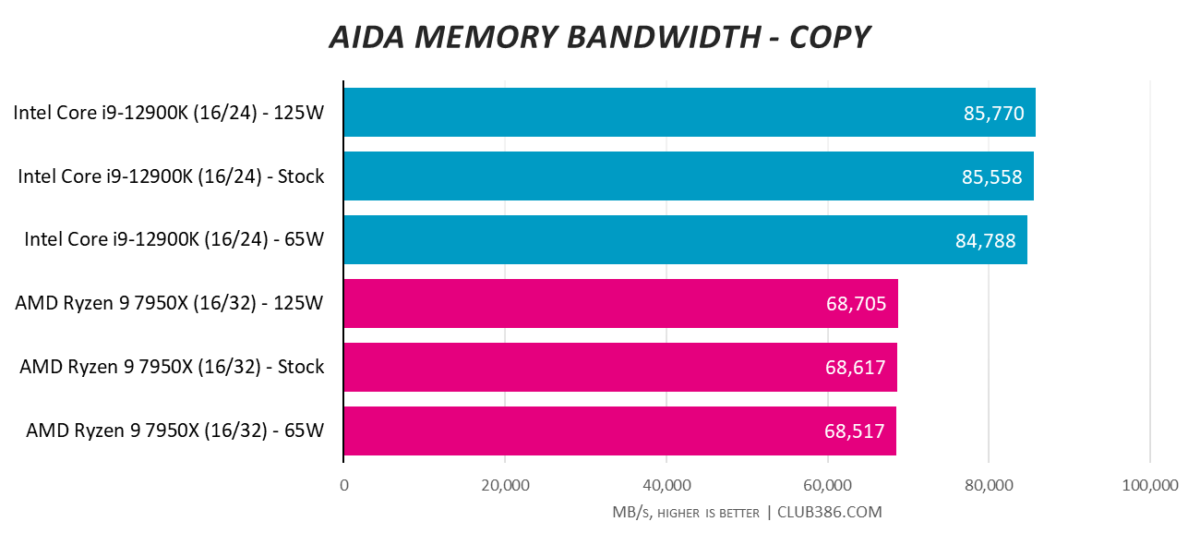 A sanity check: memory bandwidth isn't influenced by CPU power limits in any meaningful way.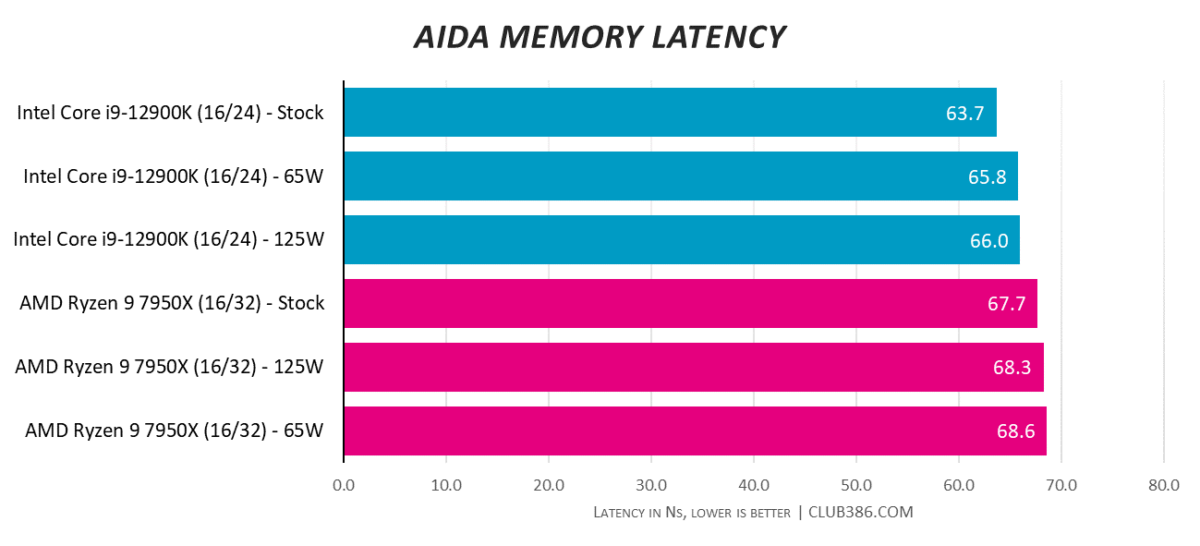 Curiously, memory latency does appear to favour chips running in their stock configuration. There's not a great deal in it, mind.
Gaming at 1080p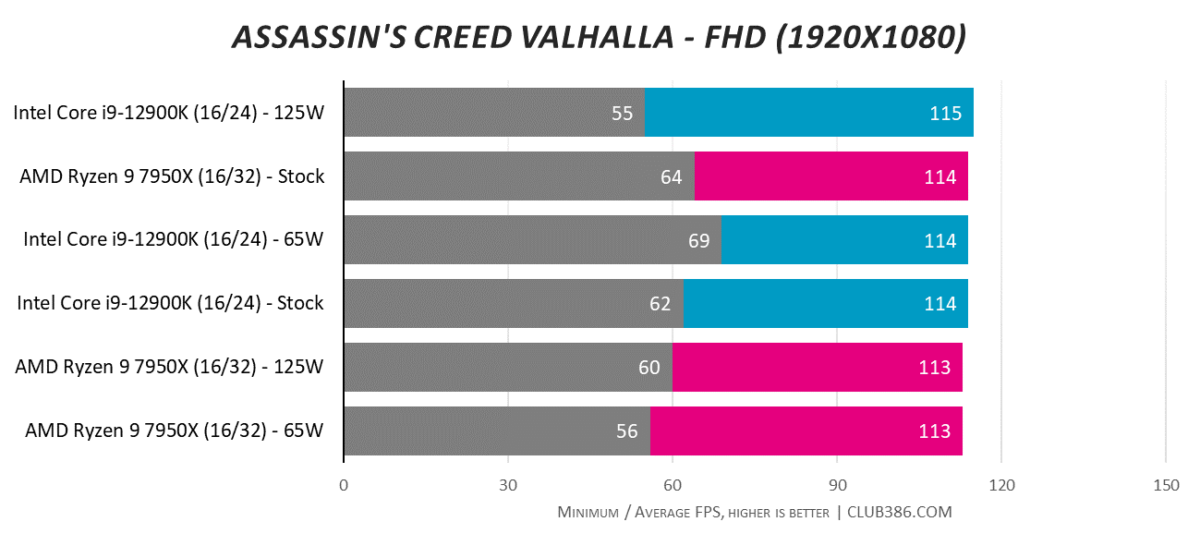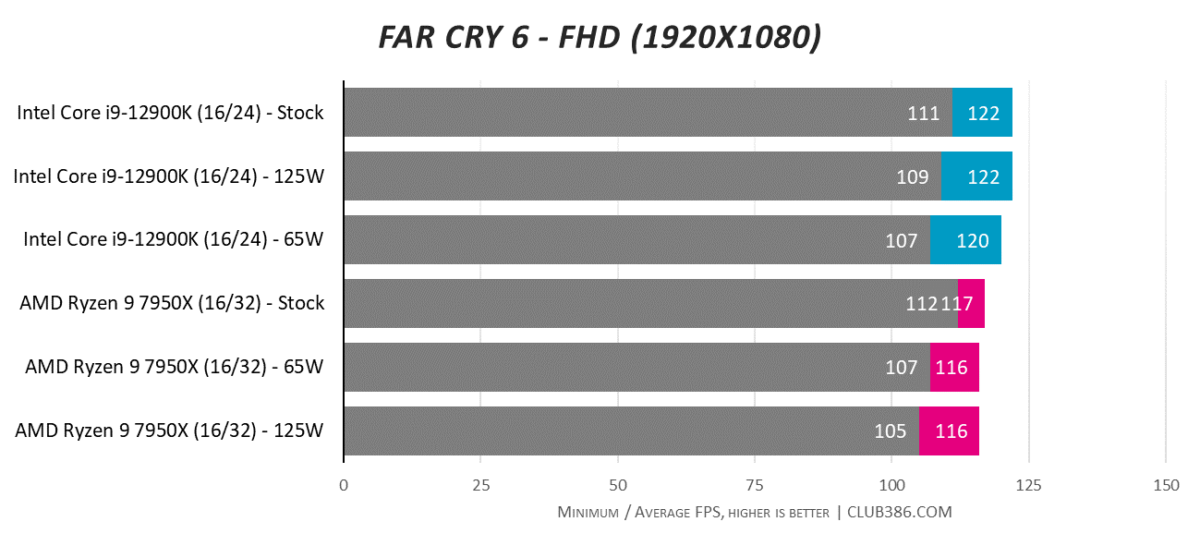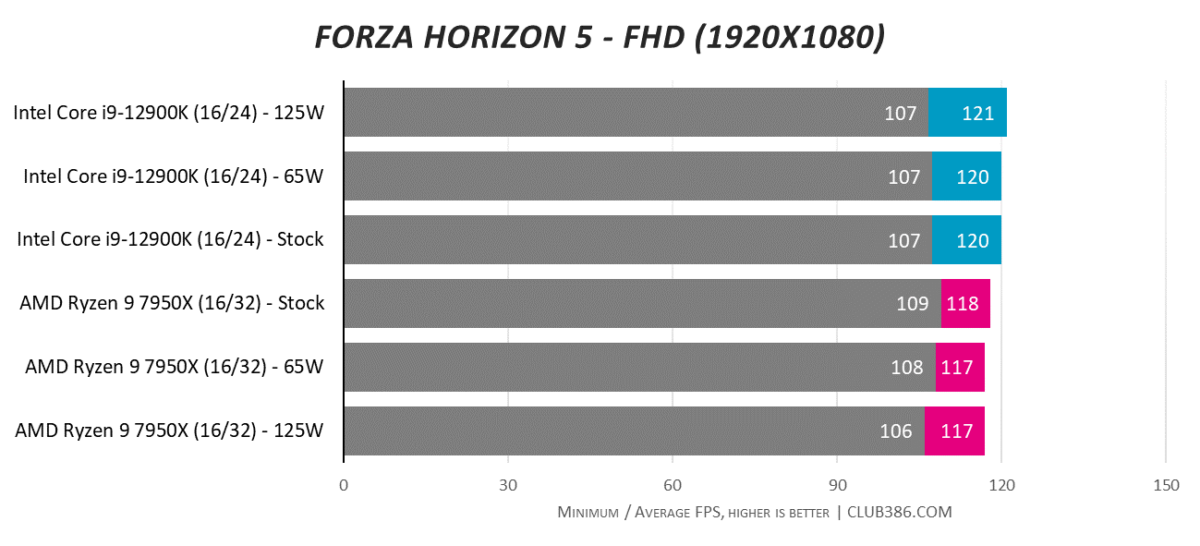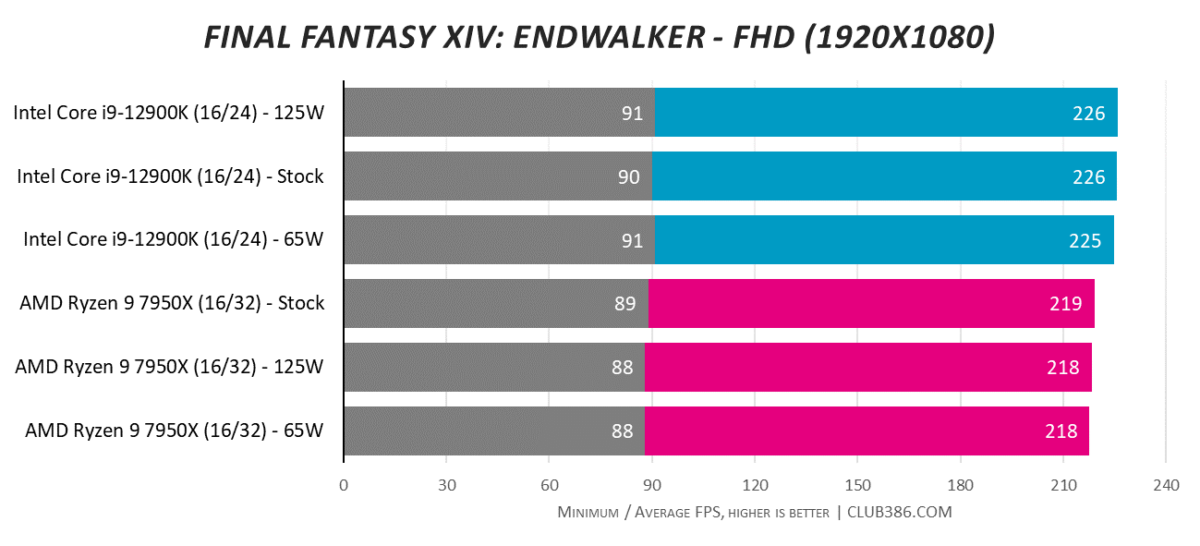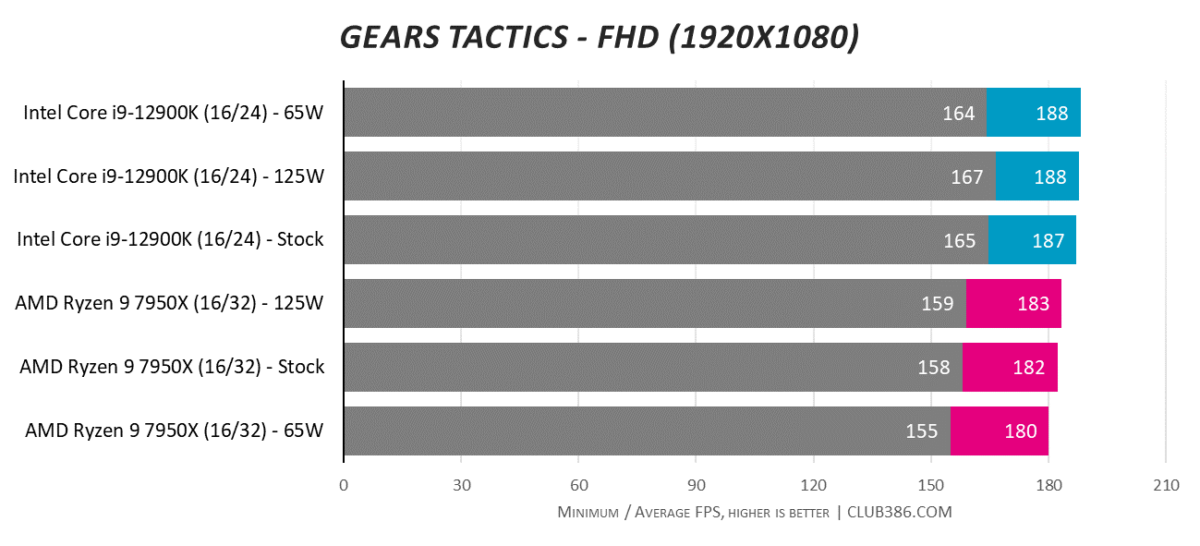 Platform differences aside – some game engines favour Alder Lake, others feel right at home on Zen 4 – it is striking how little difference power limit makes to real-world gameplay. You would be hard pushed to tell the difference between stock settings and restrained 65W.
Gaming at 1440p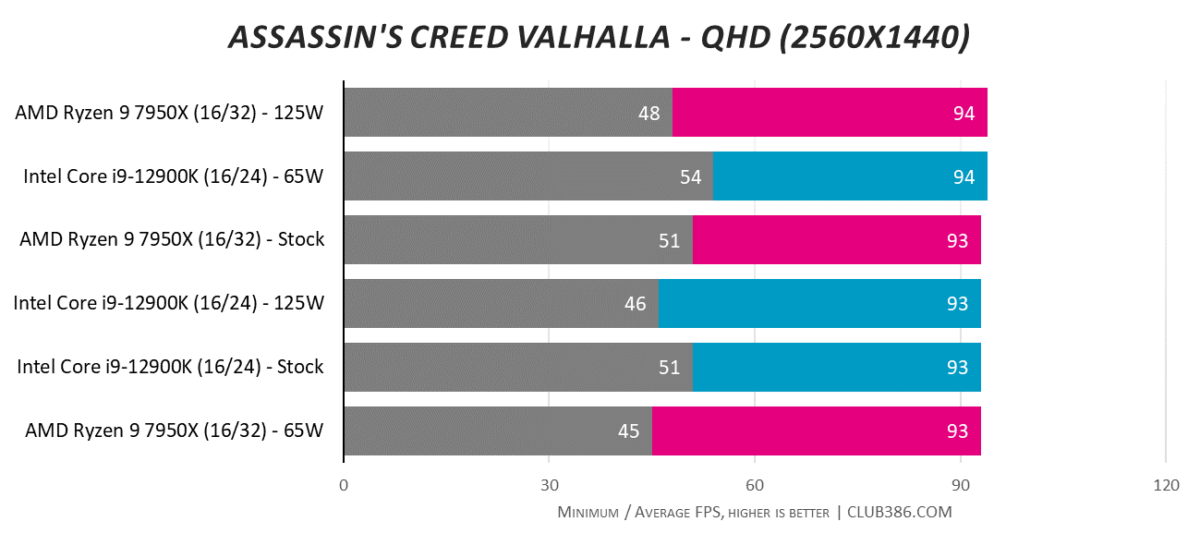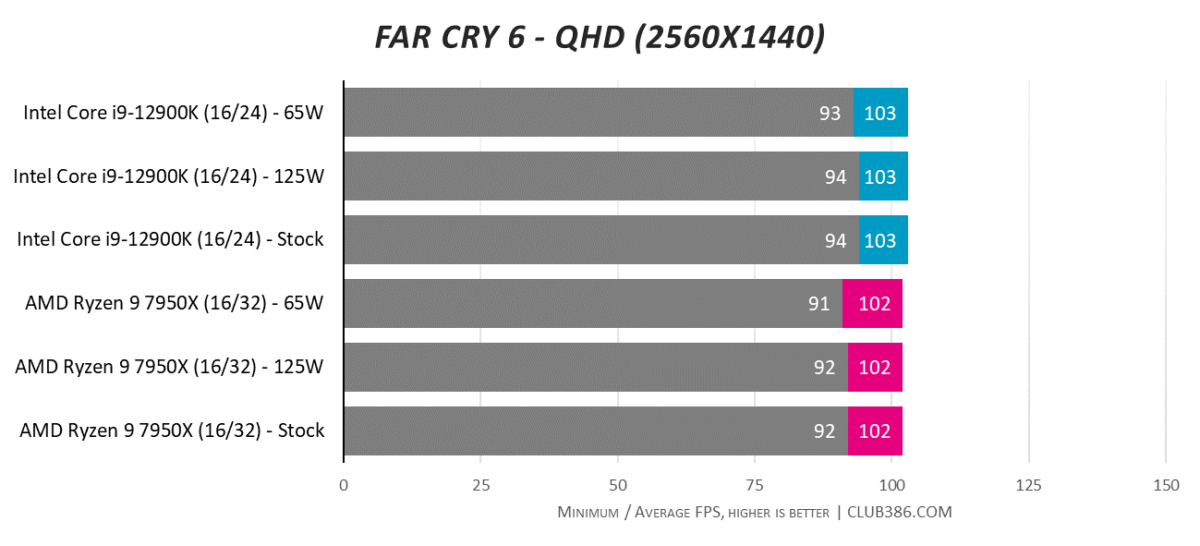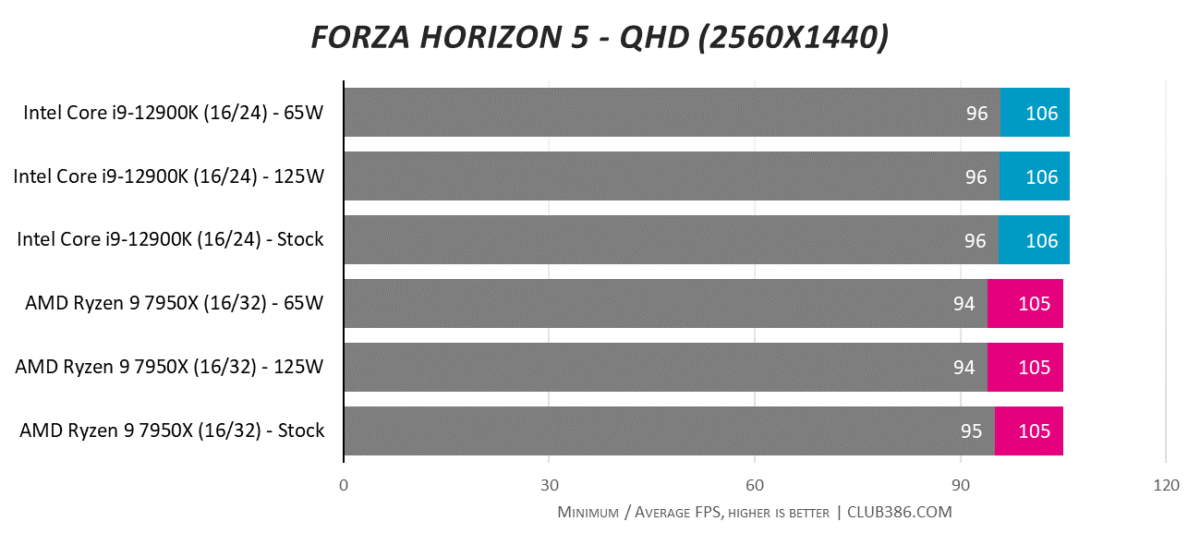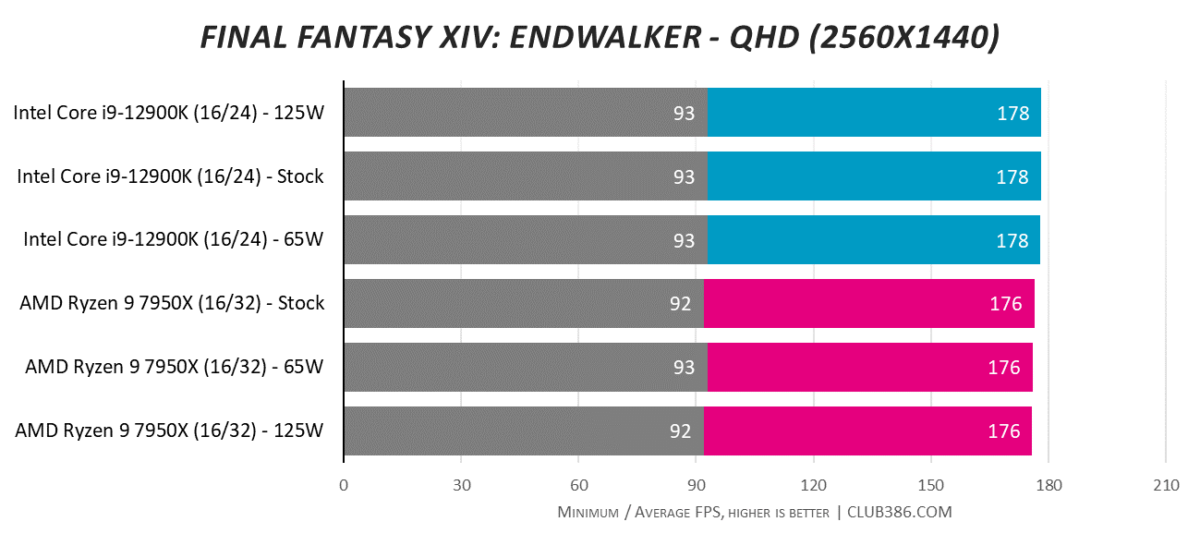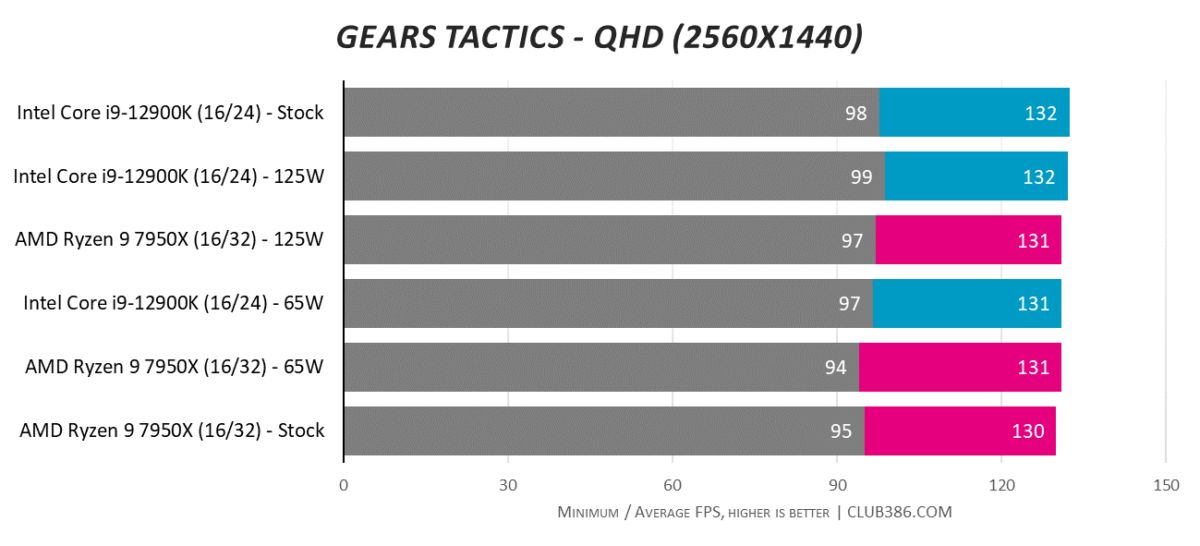 Crank-up the resolution and any minor difference all but evaporates. Let alone wattage, it's almost impossible to tell the two CPUs apart when the onus shifts to GPU.
Gaming at 2160p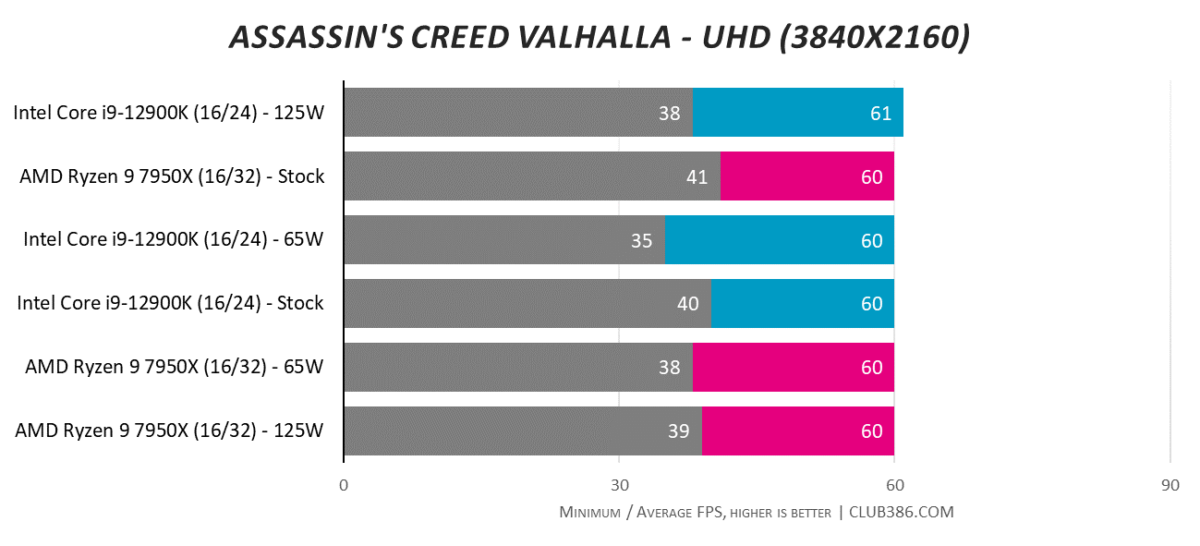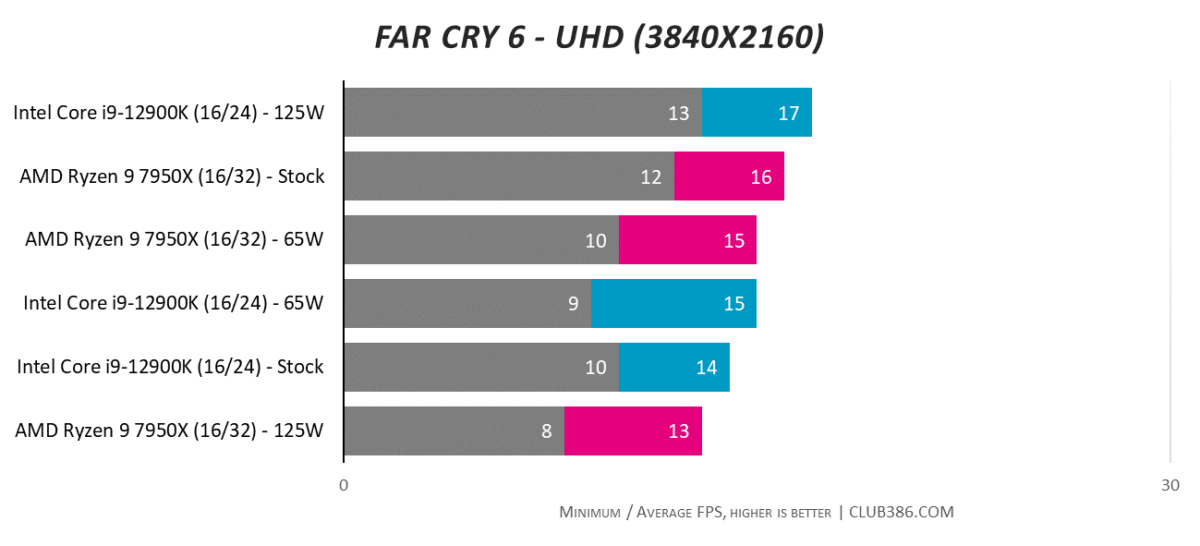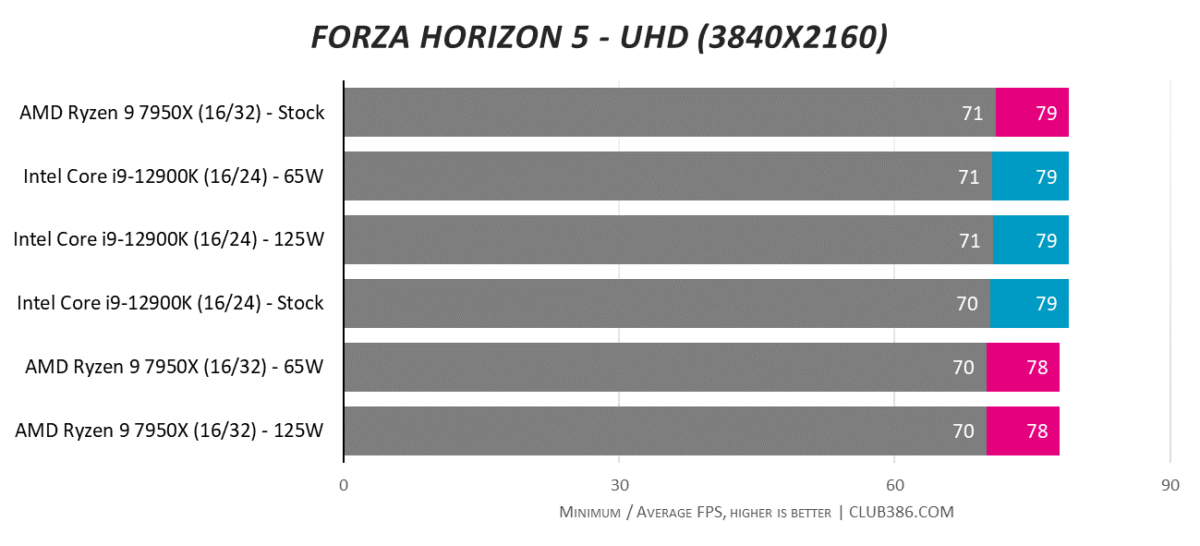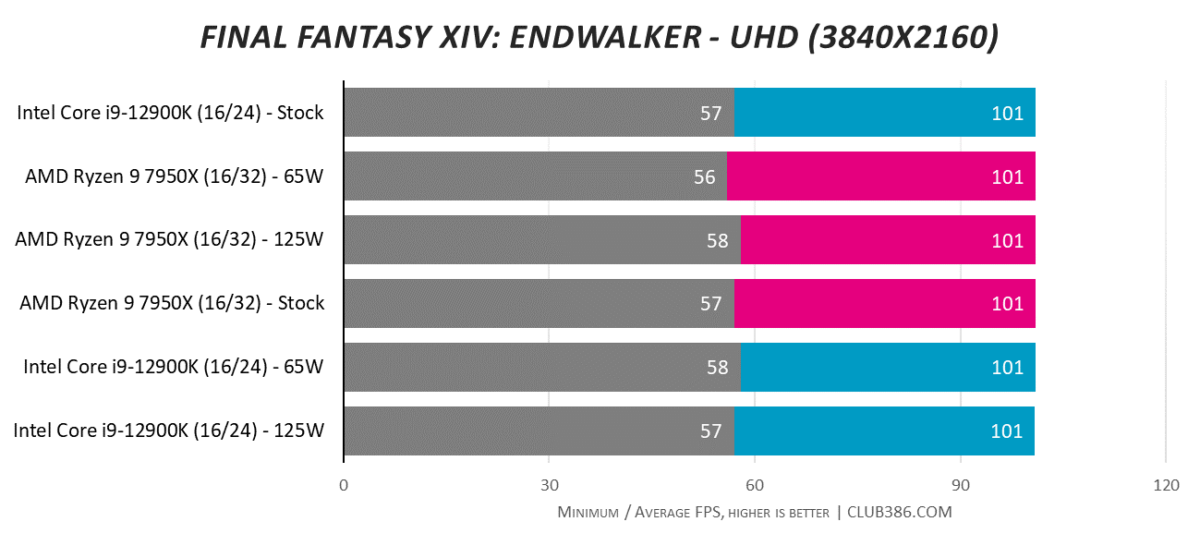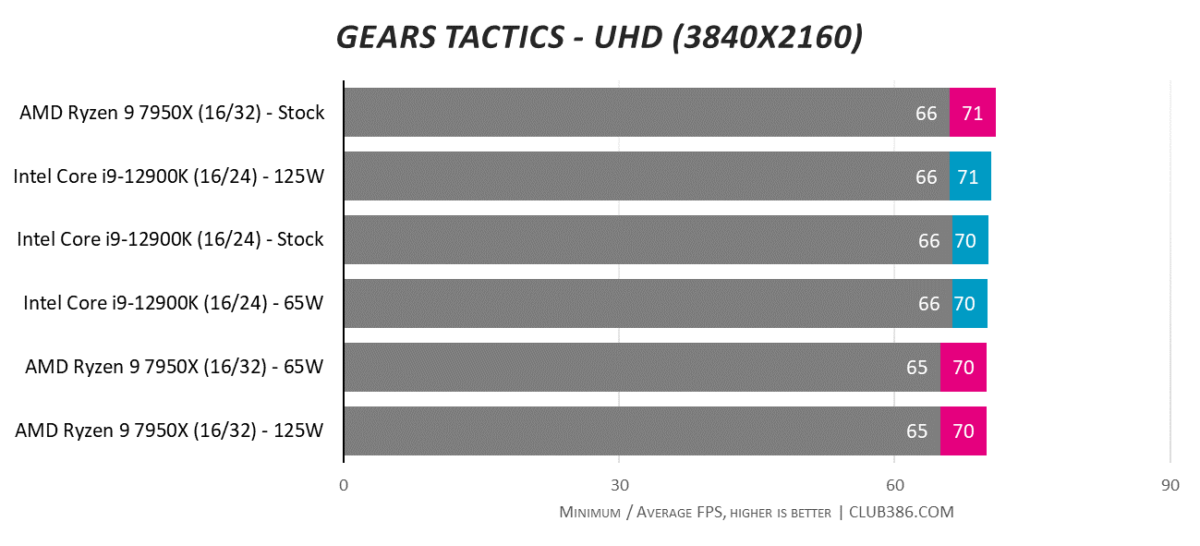 12900K or 7950X? 125W or full power? It's all immaterial at 4K, where a better GPU is the best way to increase framerate by a meaningful amount. Heck, even an RTX 3080 10GB can't prevent Far Cry 6 from faltering at the UHD resolution.
Efficiency, Temps and Running Cost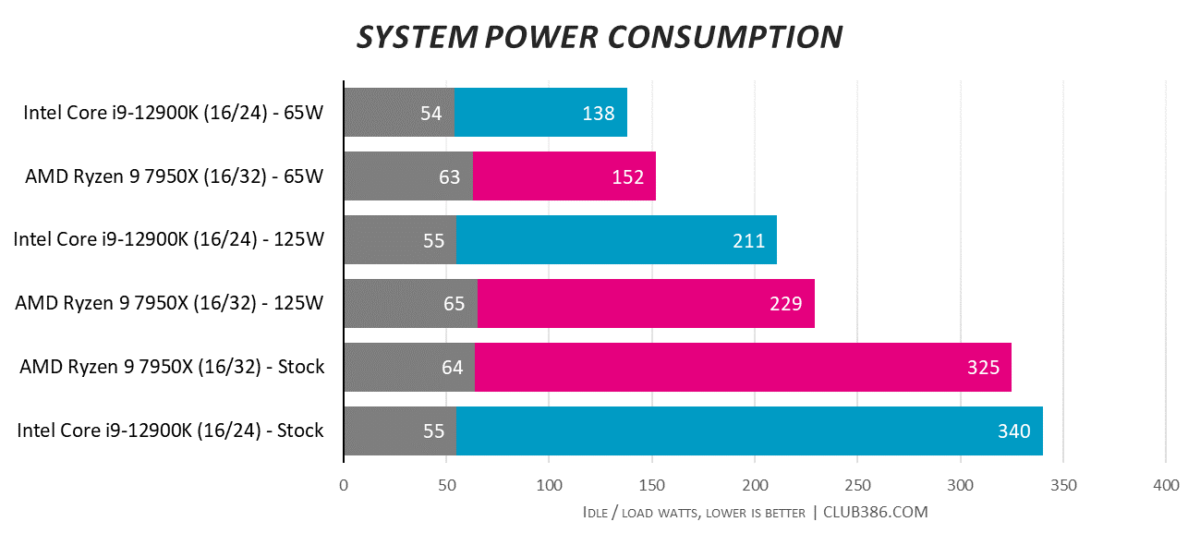 Cutting to the chase, how much power do you stand to save when trading absolute performance? A decent amount, it turns out. Reducing either CPU from stock settings to 65W results in a 50-to-60 per cent reduction in system-wide power consumption. Sounds useful, but what does that mean in terms of all-important pennies?
Doing some basic sums, we can extrapolate the following figures for Ryzen 9 7950X based on the October UK Energy Price cap rate of 34 pence per kWh.
| Running time | Annual cost @ stock | Annual cost @ 125W | Annual cost @ 65W |
| --- | --- | --- | --- |
| 1 hour per day | £40.33 | £28.43 | £18.87 |
| 6 hours per day | £241.98 | £170.58 | £113.22 |
There are of course some rather large assumptions being made here. Our figures account for the system being on for either one or six hours each day and remaining under full load for the duration. The latter may well resemble die-hard gamers, and in such an instance, dropping from stock settings to 125W would save ~£71 in annual electricity cost, again on the unlikely assumption rates won't rise in the next 12 months. Point is, you could potentially pocket enough change for a new game or two.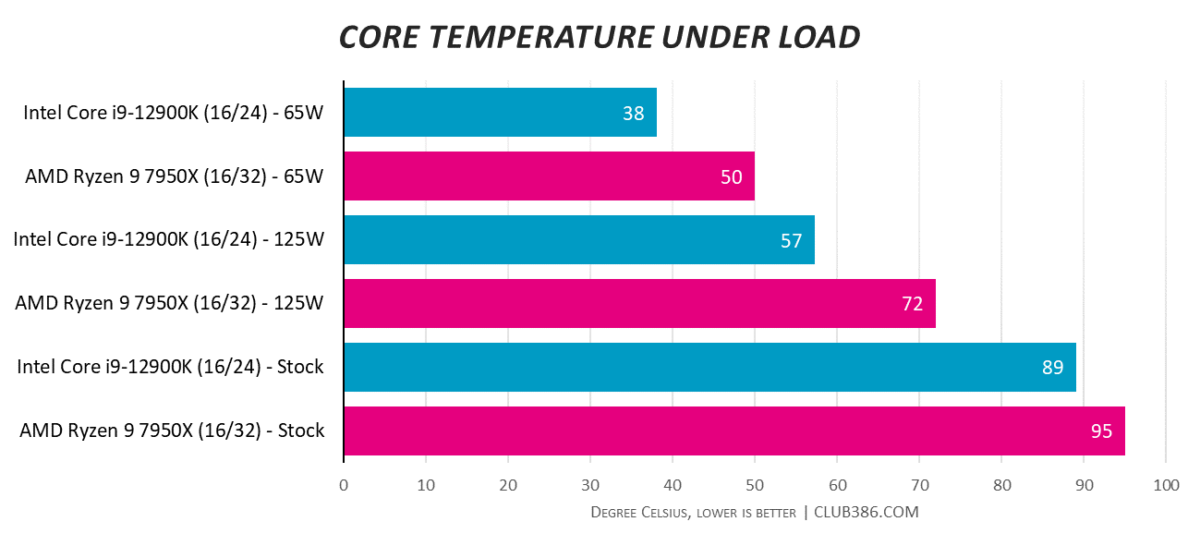 There is, as expected, another benefit in that temperatures are reduced significantly and fan noise is practically eliminated. Ryzen 9 7950X barely breaks a sweat at 125W and runs noticeably cool at 65W. Quick, someone get the 65W Core i9-12900K a sweater before it catches a cold.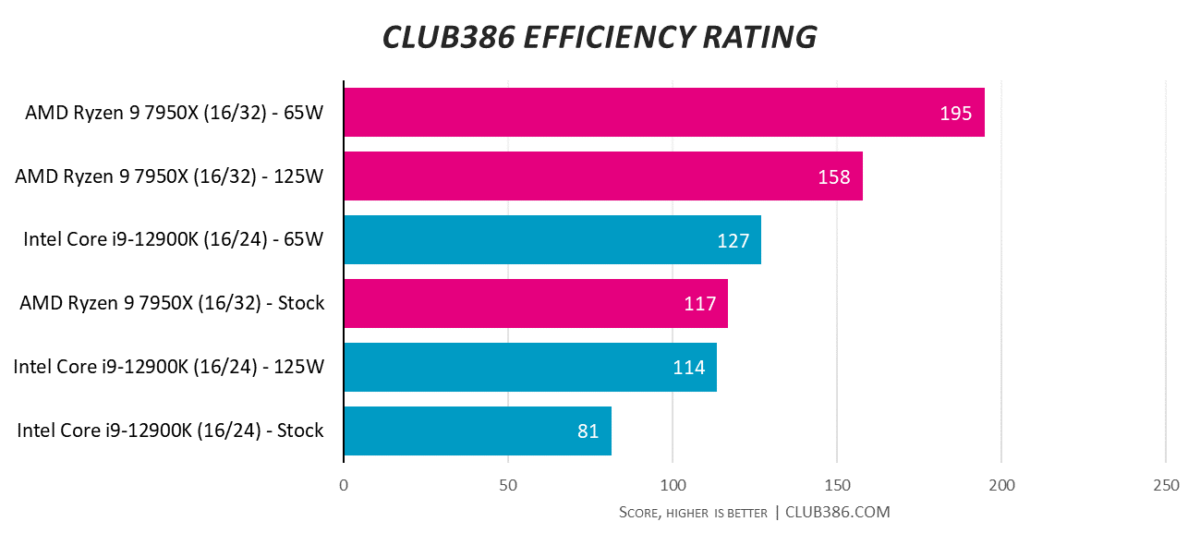 More fun with numbers, we divide the Cinebench multi-core result by platform-wide power consumption for each configuration. Ryzen 9 7950X does pretty well at stock settings but turn down the power and watch efficiency go way, way up.
Summary
It is absolutely imperative the latest AMD and Intel architectures scale well. Much of the underlying goodness needs to be applicable to everything from efficient laptop to ultra-powerful workstation, and power budgets fluctuate accordingly.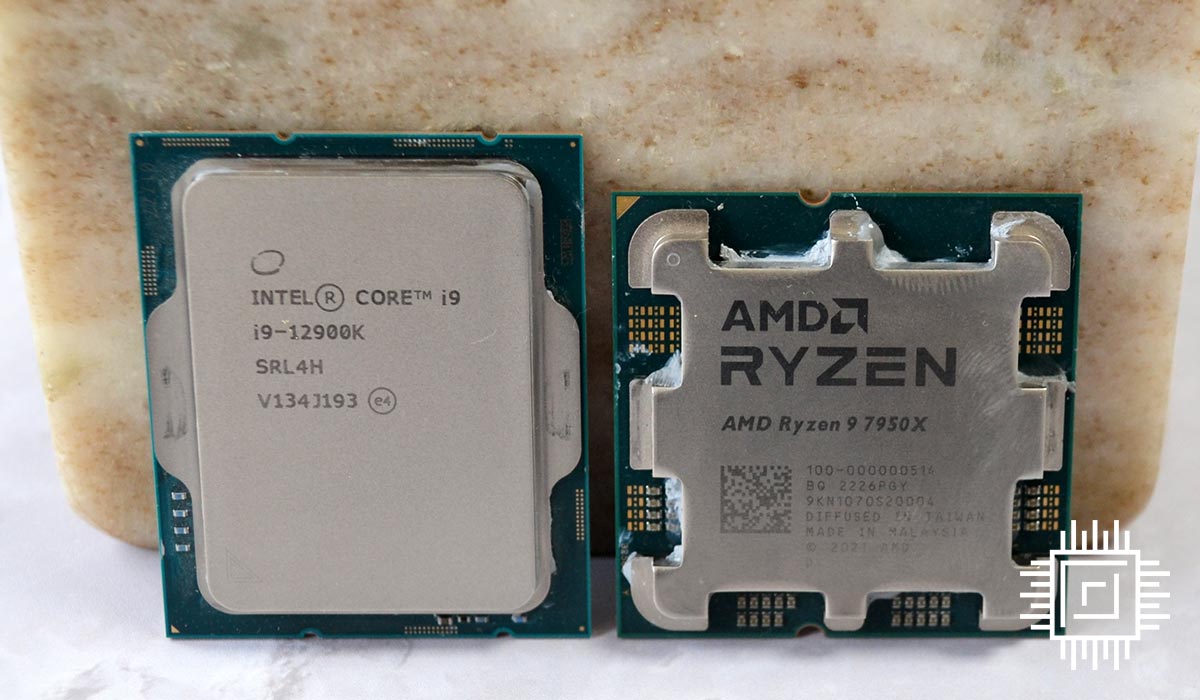 In the high-end desktop stakes, both chip giants are clearly willing to raise power limits in an effort to rule the benchmark roost, yet while top-line performance is undoubtedly quick, the merit of modern architecture is such that results remain hugely impressive when power levels are strangled.
Will AMD and Intel officially add 65W options to their respective Zen 4 and Raptor Lake rosters? We see no reason why – such parts would strike a fine balance of efficiency and speed – yet in the interim it's illuminating to know power limits on enthusiast parts can easily be lowered with minimal sacrifice in absolute performance.
Those invested in rendering and frequent multi-threaded workloads will see the benefit in maintaining stock settings, yet for many for us, dialling down to 125W is tempting this winter.
AMD Ryzen 9 7950X
---
"AMD Ryzen 9 7950X is a 16-core powerhouse processor and 32 threads that can do it all for the most demanding gamers and creators."
We earn a commission if you make a purchase, at no additional cost to you.