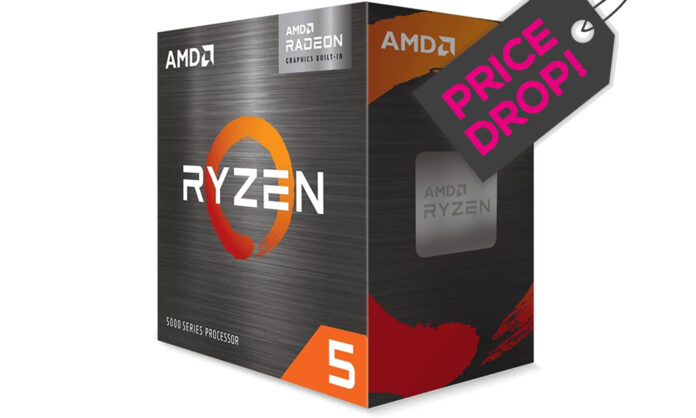 Take a deep breath, release, and draw satisfaction from the fact that hardware shortages have finally come to an end. Components are not only returning to MSRP, they are now falling well beyond prior price points, unearthing genuine bargains for PC builders who have been starved of choice for far too long.
---
"Features best-in-class graphics performance in a desktop processor for smooth 1080p gaming, no graphics card required."
We earn a commission if you make a purchase, at no additional cost to you.
We're always eager to see what's on offer and right now, AMD's mainstream Ryzen 5 5600G looks seriously tempting. The six-core, 12-thread CPU was fetching close to £250 this time last year and has now fallen to an all-time-low of £160.
A bargain, in our book, and remember this chip includes onboard Radeon Graphics in a frugal 65W package. Don't expect high-end visuals, but there's enough grunt for casual 1080p action, and the 5600G is without doubt a fine choice for a starter gaming PC. Heck, you even get a Wraith Stealth cooler in the box!
Companion motherboards championing the mature AM4 socket are readily available, and there are some excellent deals to be had. MSI's B550-A Pro is available for a little over £80 at the time of writing, making it possible to acquire chip, board and cooler for less than £250.
There's an obvious temptation to wait for next-gen launches, yet at these prices, perhaps now is as good a time as any to consider that long-overdue upgrade.