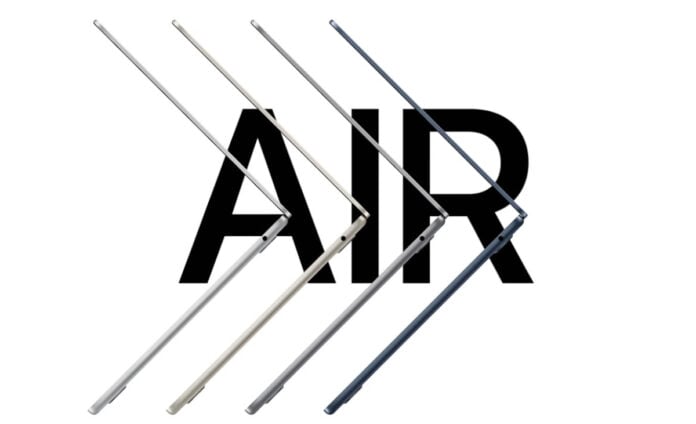 Apple's juggernaut continues apace. The WWDC keynote event unveiled all-new MacBook Air and updated 13in MacBook Pro featuring the latest M2 processor.
The MacBook Air is Apple's most affordable laptop in the line-up, designed around the new M2 chip. It features thinner bezels, increased performance and power efficiency, and marks the return of a new MagSafe 3 charging port, which is a welcome return from days of old.
Analysis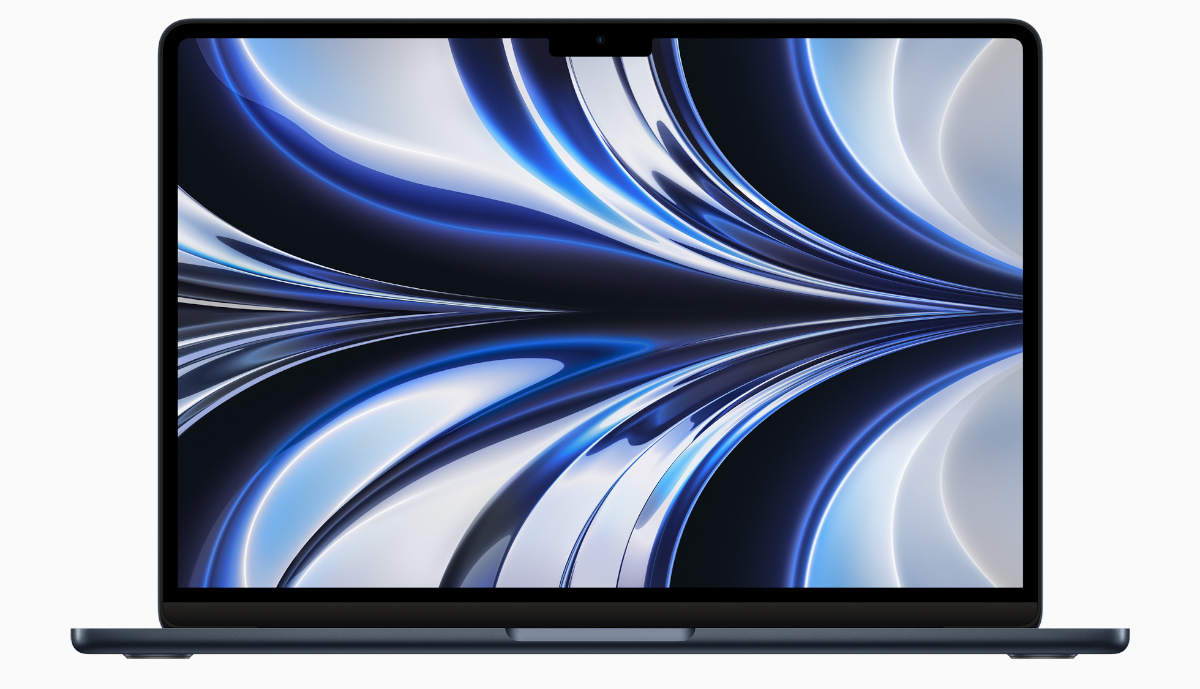 It features an all-new design that takes subtle cues from previous-generation MacBook Pro. The laptop measures 113 x 304 x 215mm and weighs 1.24 kilograms. Expect the same premium build quality Apple is renowned for, featuring an aluminium-clad exterior available in four colourways; traditional silver, starlight, space grey and a new matte black colour called Midnight.
Available in either 8-core or 10-core GPU configurations, the new M2 processor also features an 8-core CPU with four performance and four efficiency cores. Apple touts the 8-core chip as being 1.4 times faster than the previous generation M1 model, and the 10-core almost twice as fast. It bodes well for power efficiency, and thanks to the larger battery capacity, Apple claims up to 18 hours of longevity.
The base model MacBook Air features 8GB of unified LPDDR5 memory, configurable up to 24GB, while storage starts with a 256GB SSD configurable up to 2TB.
MacBook Air features a larger 13.6in Liquid Retina display that touts similar specs compared to its predecessor, capable of 500-nits peak brightness with a 2560×1664 native resolution and support for a billion colours. There's also support for Apple's signature TrueTone Technology for, the company says, 25 per cent increased sRGB coverage. A 1080p webcam heads the display, and a three-mic array captures audio recording while a four-speaker system provides what we assume to be decent audio – all integrated within the chassis.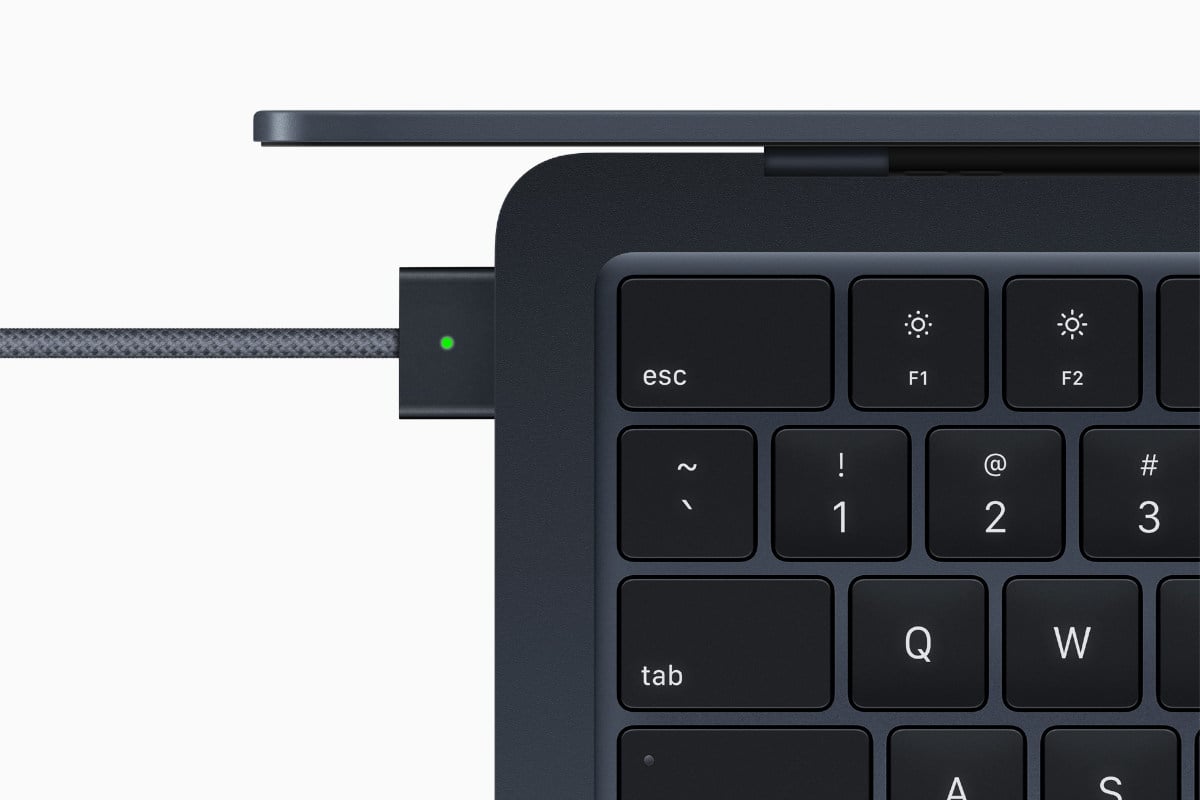 A return of the MagSafe 3 charging port is a welcome edition but is sadly missing on the new 13in MacBook Pro. The featured port enables users to magnetically attach and safely disconnect the laptop even when someone accidently trips on the cord. The Air supports fast charging, though you'll have to fork out an additional £69 for the 67-watt USB-C power adapter. Apple claims the Air can recharge up to 57 per cent in just 30 minutes.
Additional ports include two Thunderbolt USB 4 for display and additional device connections, and a single 3.5 mm headphone jack. The Air also features Wi-Fi 6 for wireless connectivity.

Pricing and Availability
The MacBook Air is available for purchase via the Apple Store and starts at £1,249 for the 8-core GPU configuration and 256GB SSD while a slightly heftier price-tag of £1,549 nets the 10-core GPU variant and a 512GB SSD. The updated 13in MacBook Pro, available in the same base SoC configurations, comes in at £1,349 to £1,549, respectively.
We suggest opting for the MacBook Air as it's cheaper, arguably more feature-rich thanks to MagSafe 3, and comes with a slightly larger 13.6in Liquid Retina display compared to 13.3in Retina display in the MacBook Pro.