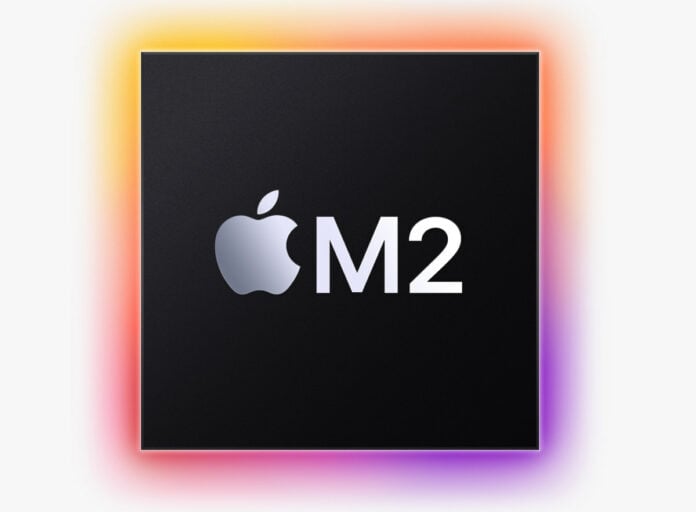 Apple's biggest keynote of the year, WWDC 2022, unveiled the next-generation M2 SoC that will power MacBook Air and 13in MacBook Pro.
Built using 5nm technology enables Apple to cram 20 billion transistors into the die, which is 25 per cent more than existing M1 chip, also fabricated on 5nm. The new chip features an 8-core CPU with four performance cores and four efficiency cores, up to a 10-core GPU, and supports up to 24GB of LPDDR5 memory. The memory controller offers 100GB/s of unified memory bandwidth, representing a 50 per cent increase over M1. Going by die shots, M2 is approximately 20 per cent larger, at around 143mm².
Analysis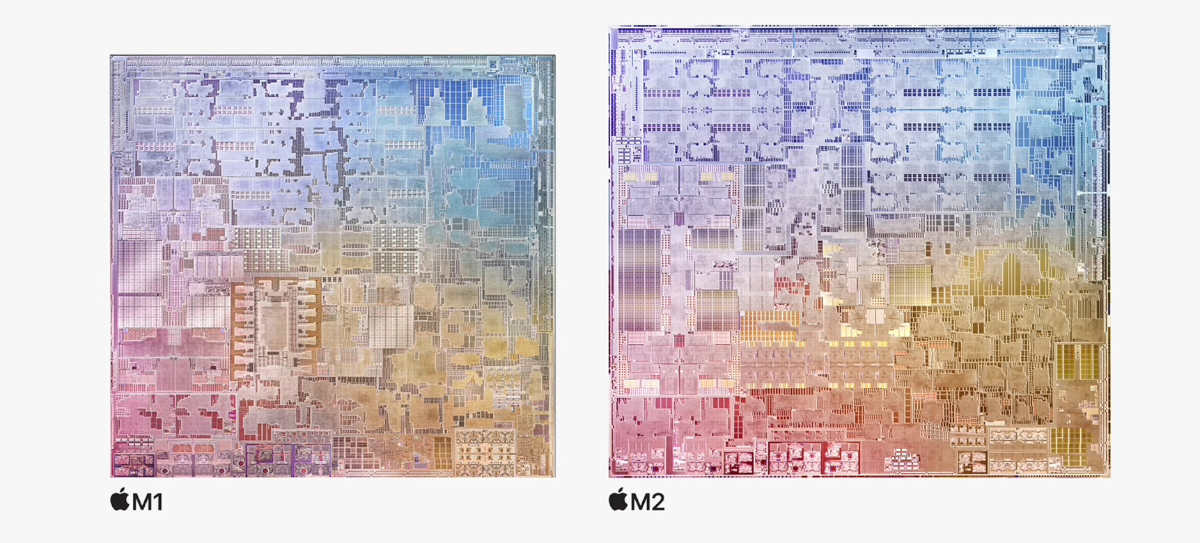 Apple focused on power efficiency when designing the chip. Internal tests were conducted with a pre-production MacBook Pro with an M2 chip featuring an 8-core CPU, 10-core GPU, and 16GB of RAM, compared with a Samsung Galaxy Book 2 360 with Intel i7-1255U and 16GB of RAM, and an MSI Prestige 14 Evo with Intel i7-1260P and 16GB of RAM. Since it's all done in-house, and favours the M2, we note that claims should be taken with appropriate caution.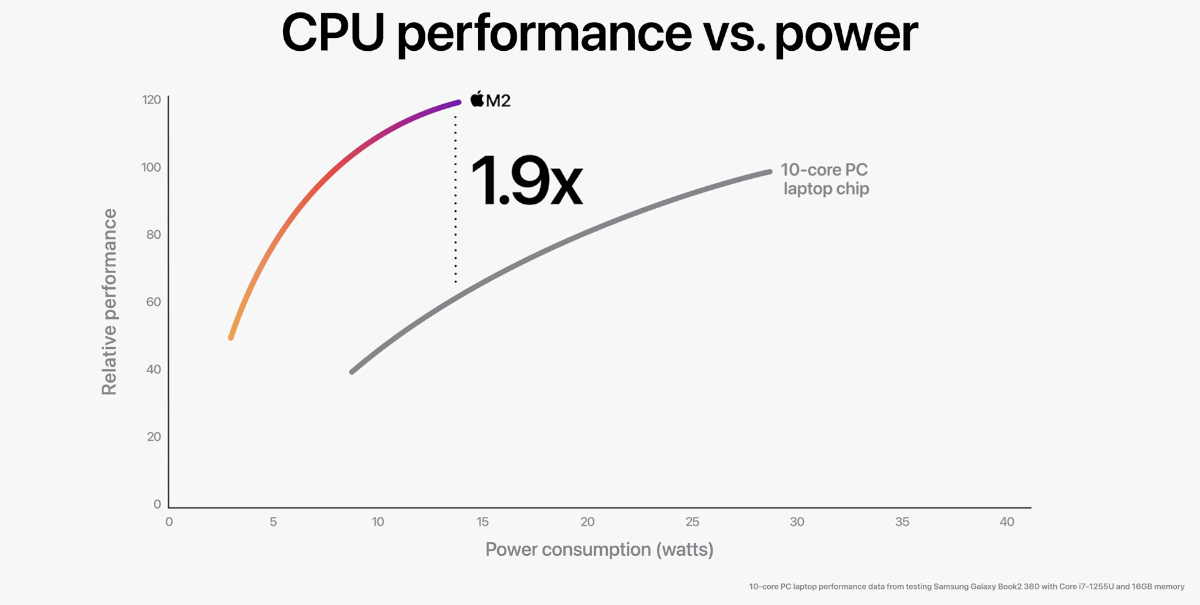 Apple claims that compared with Samsung Galaxy Book 2, the CPU in M2 provides nearly twice the performance at the same power level. And M2 delivers similar GPU performance of the 10-core PC laptop chip while using just one-fifth of the power.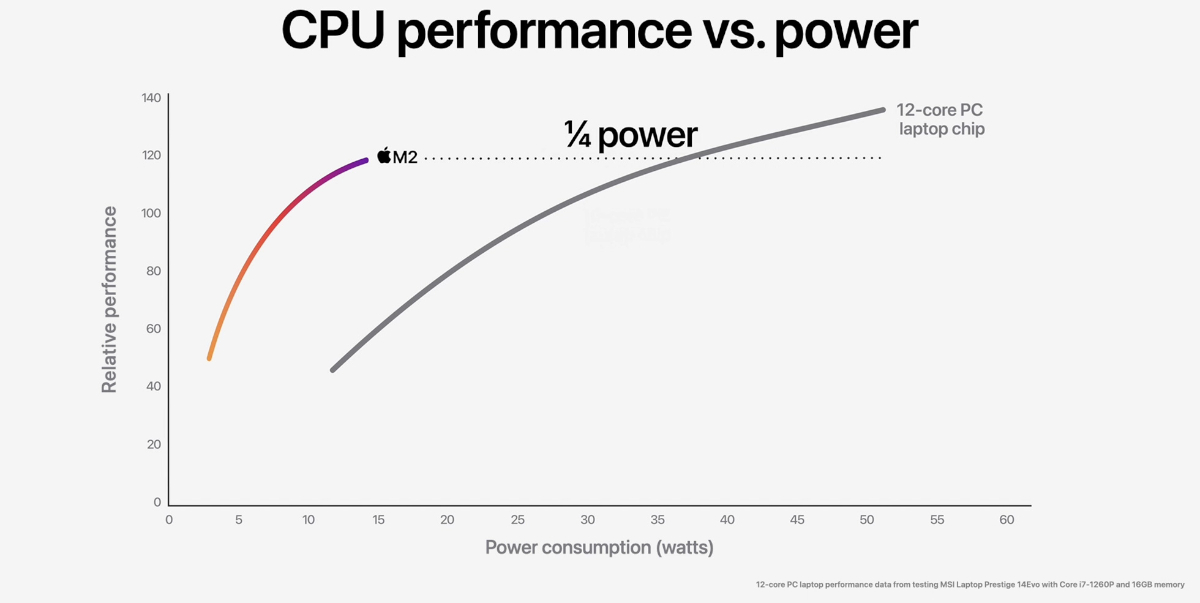 When compared to the MSI Prestige 14 Evo, M2 provides nearly 90 per cent of the peak CPU performance of the 12-core PC chip while using just one-fourth the power.
The company touts its new chip has a 18 per cent faster CPU, a 35 per cent more powerful GPU at peak performance, and a 40 per cent faster Neural Engine when compared to the previous generation M1.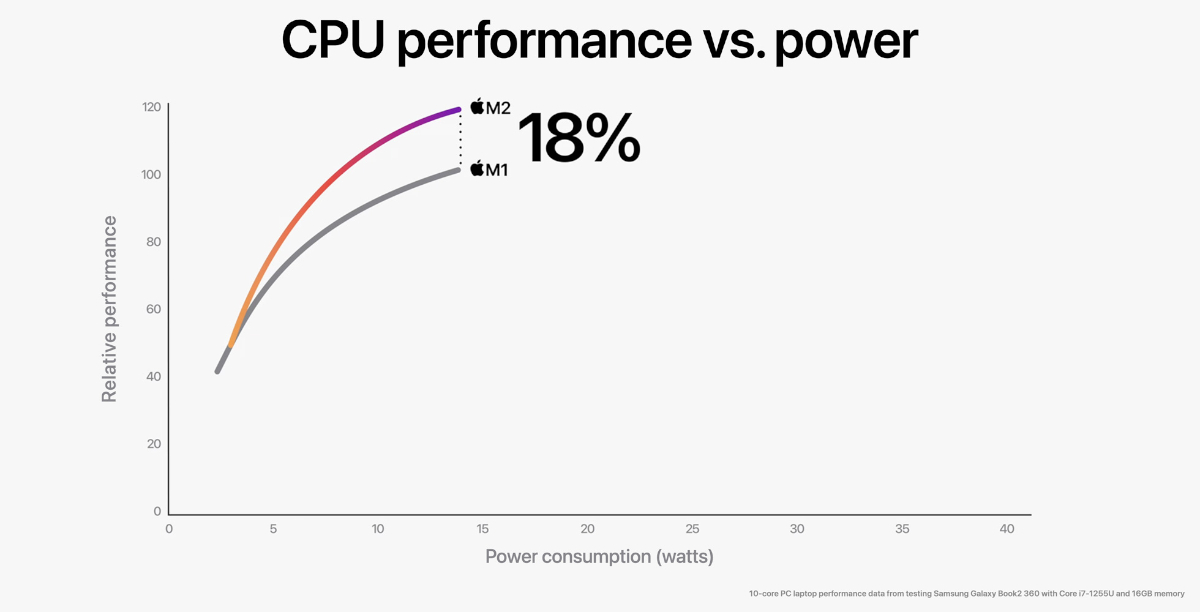 Additional features of note include an improved Media Engine. It now supports 8K H.264 and HEVC video encoding, and a ProRes video engine for multiple 4K and 8K video playback and streaming. Apple's updated Secure Enclave provides enhanced security, the company says, and a new Image Signal Processor delivers better image noise reduction.
The M2 will make its debut in both the new MacBook Air and MacBook Pro, though there's no word on M2 variants. Based on Apple's previous M1 SoC release, we are sure to see an M2 Max and Ultra in the future.