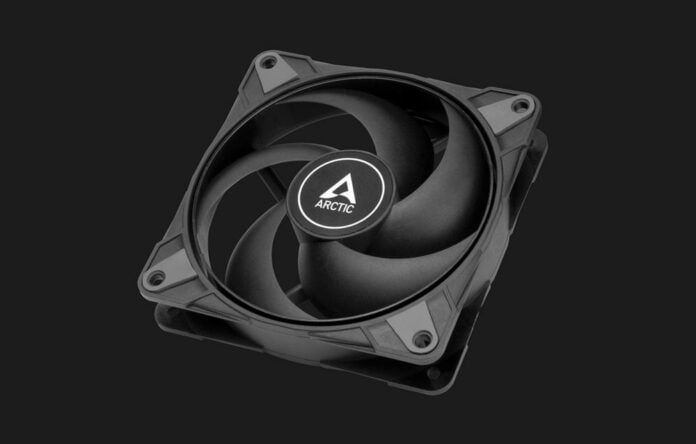 Arctic has announced its P12 Max 120mm fan featuring a new design touting much higher performance while keeping noise under control.
The P12 Max can rotate from 200 up to 3,300RPM allowing it to deliver 81.04CFM of airflow and 4.35mmH₂O of static pressure which is 44 per cent higher than the older P12's 1,800RPM and 56.3CFM. Inside we find a larger motor with dual ball bearings better suited to 24/7 continuous operation thanks to their heat resistance. The frame features anti-vibration rubber pads while the fan itself enters a 0dB mode if the PWM signal is below five per cent.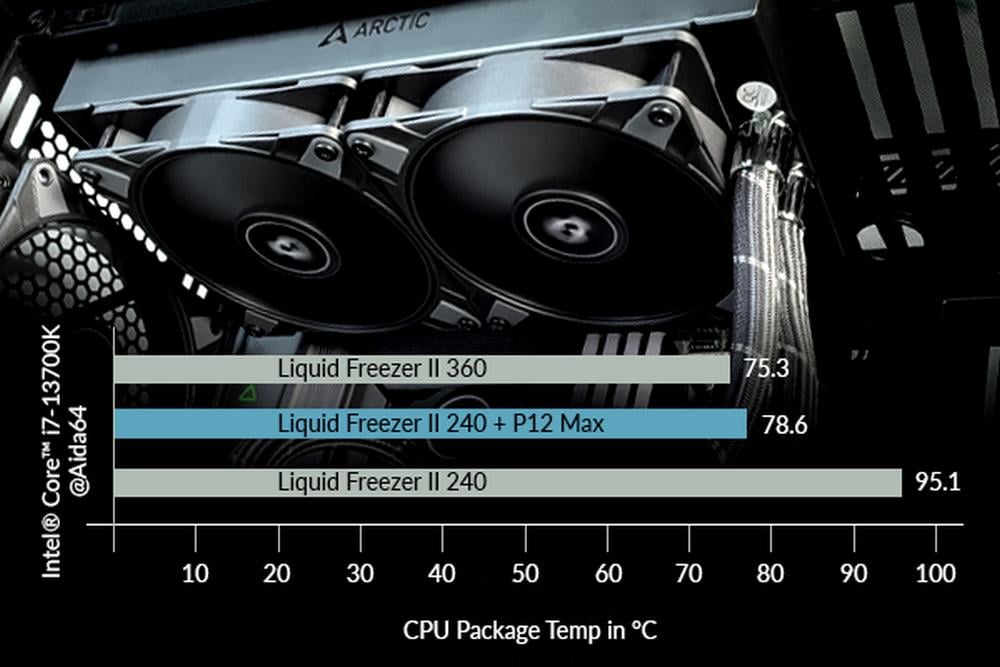 The P12 Max is said to be optimised for all scenarios from chassis cooling to heatsinks or radiators. The brand also advertises a significant 16.5°C reduction for the Core i7-13700K when using two of these fans on a Liquid Freezer II 240, putting performance from the more compatible cooler within touching distance of a larger Liquid Freezer II 360.
Keeping with the same spirit as its original P12, Arctic went for a simple design where function comes first, meaning no RGB or fan daisy chaining. Same goes for the included accessories; there are no swappable corners like be quiet's Silent Wings Pro 4, no extra screws or screwdrivers, and no stickers. Inside the box we only find four (chassis type) screws plus the fan and its 400mm long flat (non-sleeved) cable.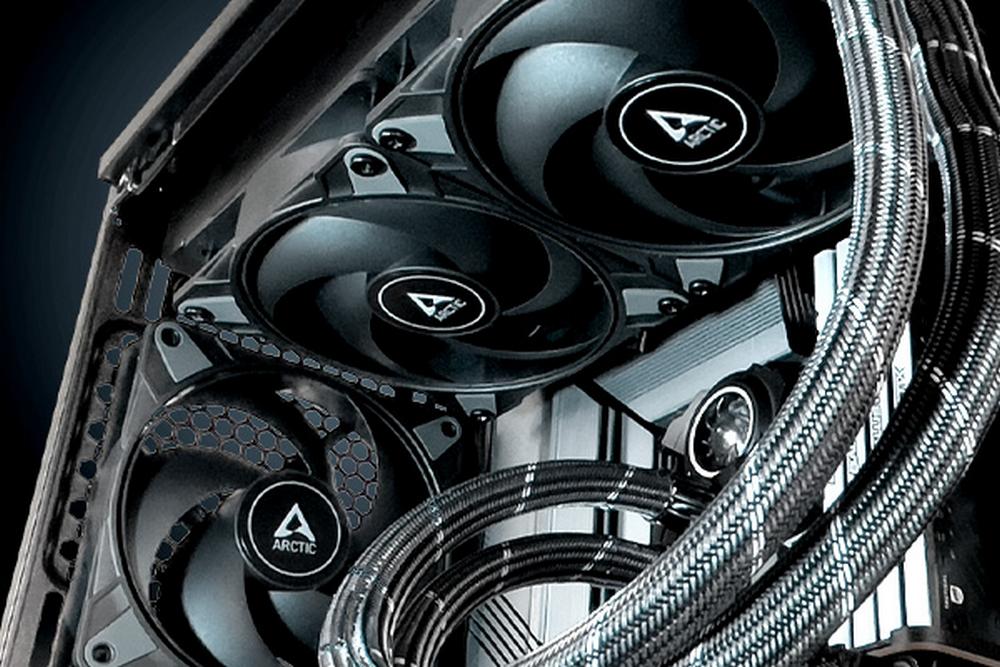 I happen to own five of the original 120mm P12 fans that I use for chassis intake, and even at only 1m distance with the RPM at 50 per cent, there is barely any noise at all; I can even sleep with the computer on! Pushing RPM to 100 per cent obviously makes a lot of noise, but it pushes so much air, nearby papers start flying. All in all, they offer excellent bang for the buck – 20 euros for the pack of five.
Needless to say that due to its higher performance, the P12 Max asks for a bit more price-wise, with the MSRP set to $12.99. Still a competitive fee for a fan backed by a six-year warranty, but Arctic also appears to be running a launch promotion. Right now, the P12 Max is retailing for $8.99 at Amazon.