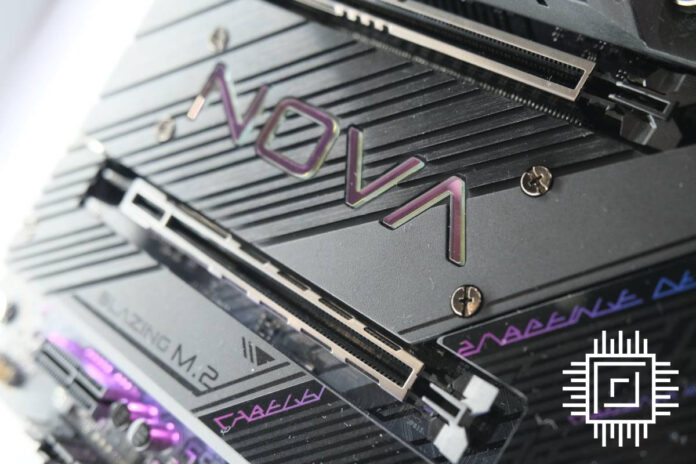 Leading motherboard manufacturer ASRock unveiled the long-awaited Phantom Gaming Z790 Nova motherboard at Computex. Designed as a mid-cycle refresh, this Z790 is different from many others by being armed with super-fast wireless connectivity in the form of WiFi 7. Not only that, there's 5Gbps Ethernet, 22-phase power supply, eDP support, six M.2, and heaps more.
This mid-cycle board supersedes original Z790 as the preferred destination for enthusiast-class 12th Gen and 13th Gen CPUs. Rumour has it Intel will release a few more high-frequency / high-performance Raptor Lake-based CPUs next quarter, and Z790 Nova has the appropriate technical chops to handle their elevated power with consummate ease.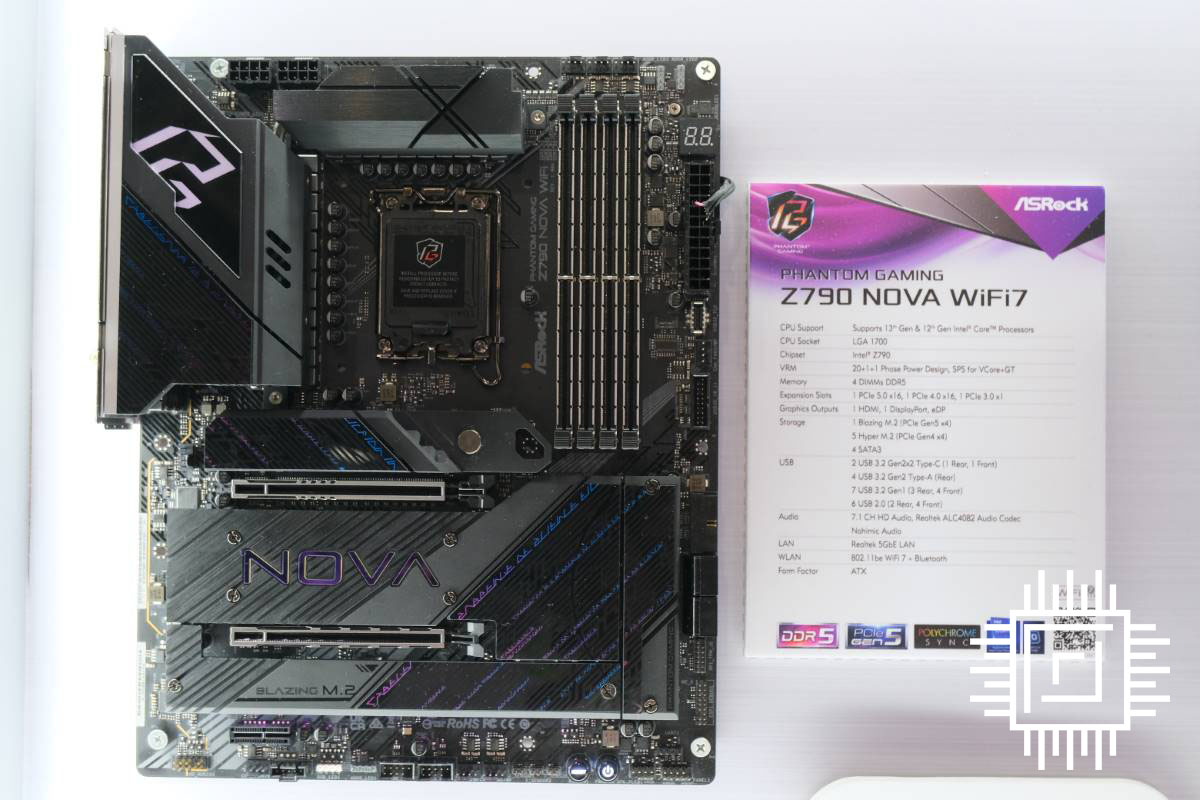 Though a new sub-series, ASRock doesn't stray too far from the established Phantom Gaming path. RGB is subtle, all the main connectors are on the upper side, and heatsink coverage is solid.
Of the six M.2 slots – which is quite something on an ATX form factor board – one is PCIe 5.0 x4 while the remain five are PCIe 4.0 x4. There will inevitably be some lane sharing if all drives are populated – Z790 does not have enough internal connectivity to run them all at full speed.
USB is well-stocked, too, with the rear holding one USB 20Gbps, four USB 10Gbps, three USB 5Gbps, and two USB 480Mpbs. Realtek, meanwhile, is the provider of the fast LAN.
We can attest to Nova being quite the looker as we got up close and personal at Computex. No firm idea on pricing, though we don't expect it to be cheap. Destined for a July release.