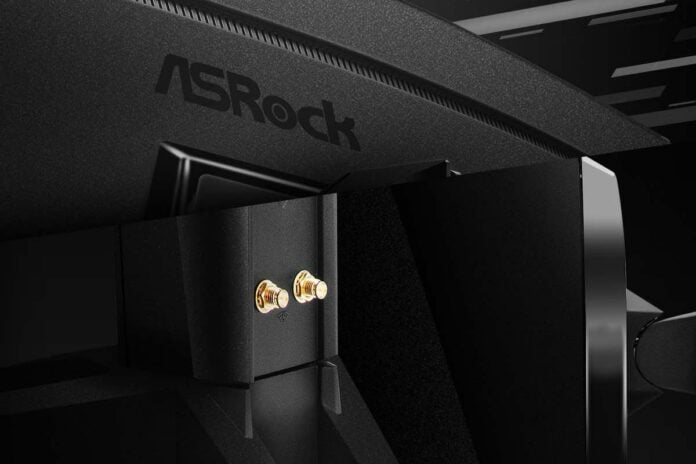 Remember those rumoured ASRock monitors? Well, they're now official, and one of the first models launched under the Phantom Gaming umbrella offers a twist on conventional gaming solutions by integrating Wi-Fi antennas.
Why exactly would a monitor need Wi-Fi? According to ASRock, the antennas attached to most PCs are often of the budget low-power variety, whose signal is further obstructed when systems are placed beneath the desk or shoved into a corner. By attaching that very Wi-Fi adapter to superior antenna in the display stand, you can take advantage of an improved 7dBi peak gain and, quite possibly, better positioning via a monitor likely placed front and centre.
There's some logic to that argument, but ASRock only takes the theory so far. The monitor itself doesn't carry a Wi-Fi card as such; the built-in antennas are merely intended to attach to the RP-SMA connectors on your motherboard or existing Wi-Fi adapter. ASRock supplies the extension cable, and though exact length isn't specified, there is also a Phantom Gaming cable sleeve to help keep things tidy.
ASRock Phantom Gaming PG34WQ15R2B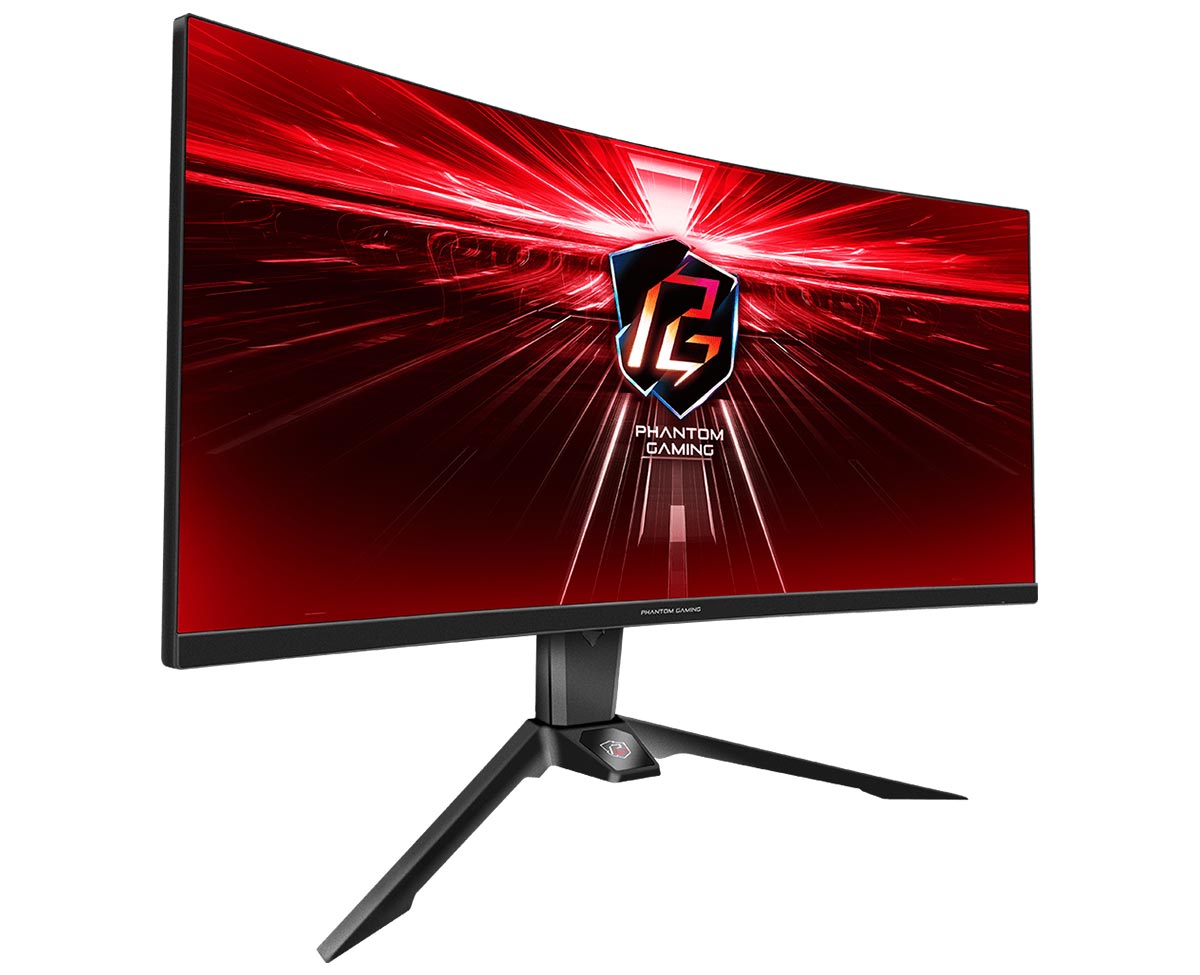 The larger of ASRock's new debutants, dubbed the PG34WQ15R2B, is where the Wi-Fi action takes place and arrives at US retail alongside a competitive $429.99 price tag.
For the money you get a 34in anti-glare WQHD (3440×1440) VA display with a 1500R curve. ASRock touts decent DCI-P3 colour coverage of 91 per cent, but the more attractive specifications for the target audience include a 1ms MPRT response time and swift 165Hz refresh rate with AMD FreeSync Premium adaptive sync.
Solid credentials for a 21:9 ultra-wide format, and though DisplayHDR 400 certification sounds relatively basic, official specifications reveal the panel is capable of reaching 550 nits.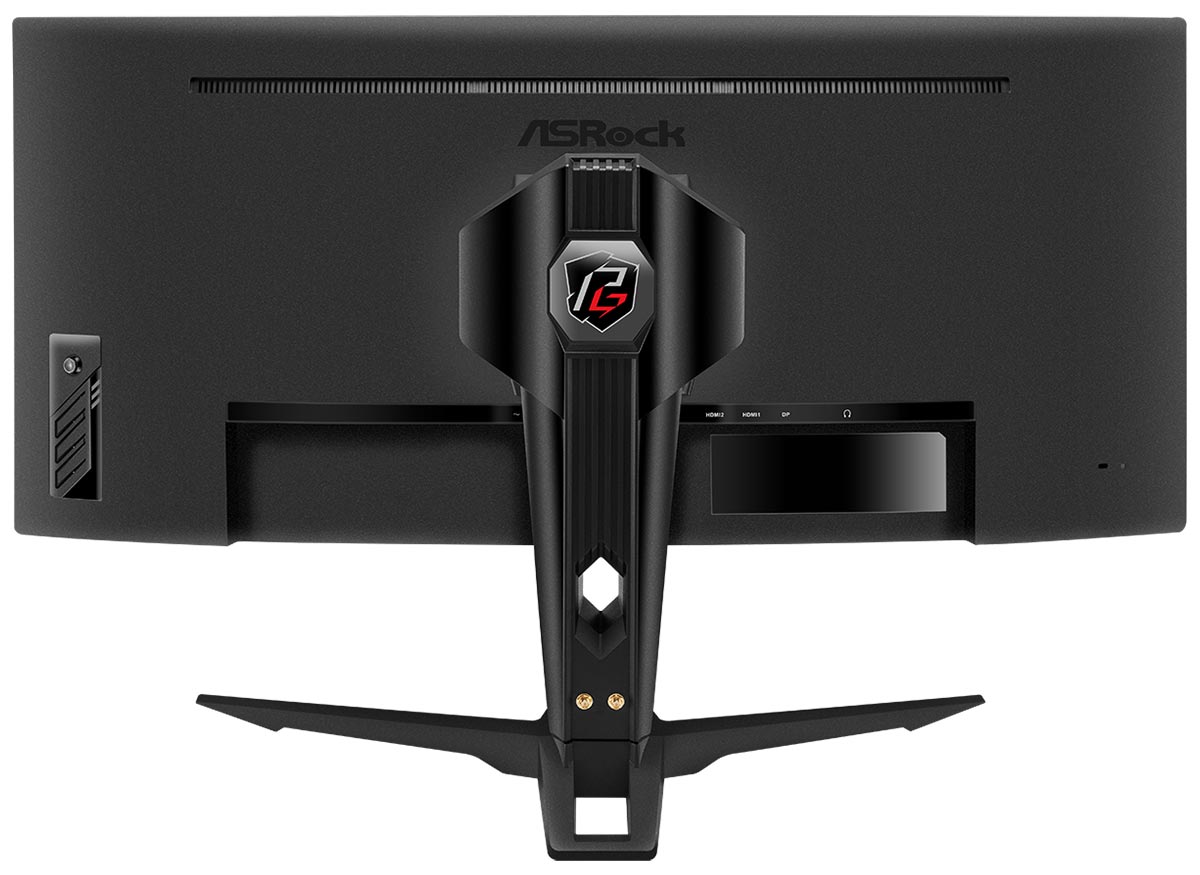 The unusual-looking antennas draw the eye around back, where ASRock also includes joystick control, stereo speakers, a headphone jack, and a choice of DisplayPort 1.4 or dual HDMI 2.0 inputs. It's a shame HDMI 2.1 didn't make the cut – HDMI devices will be limited to 100Hz at the native resolution – and PC users will want to stick to DisplayPort for the optimal experience.
Despite aiming squarely at gamers ASRock's overall design is relatively tidy. There's no superfluous RGB lighting and the supplied VESA-compatible stand offers good versatility with up to 100mm of height adjustment, +20° ~ -7° tilt and 20° swivel.
ASRock Phantom Gaming PG27FF1A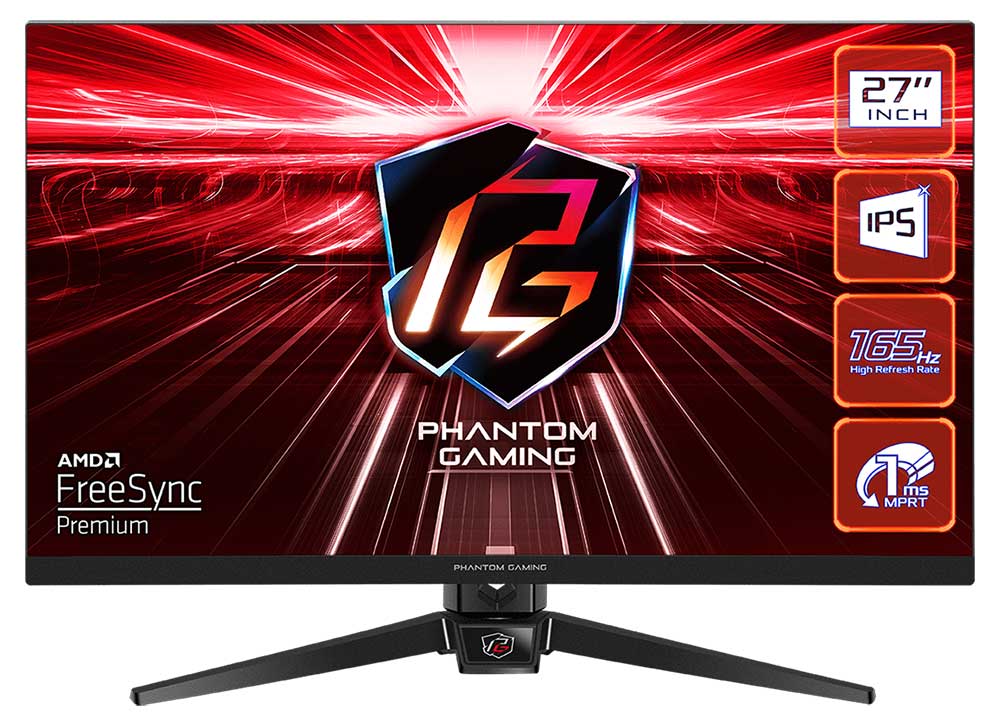 Firmly targeting the mainstream sector, ASRock's second offering is the 27in PG27FF1A which does away with Wi-Fi shenanigans and focussed solely on the essentials at a budget $189.99 price point.
The smaller display employs IPS technology and ubiquitous FHD (1920×1080) resolution. Refresh rate remains at a swift 165Hz with FreeSync Premium, as does a 1ms response time, and though contrast falls from 3,000:1 on the VA panel to just 1,100:1 here, the IPS should have the benefit of more forgiving viewing angles and vivid colour.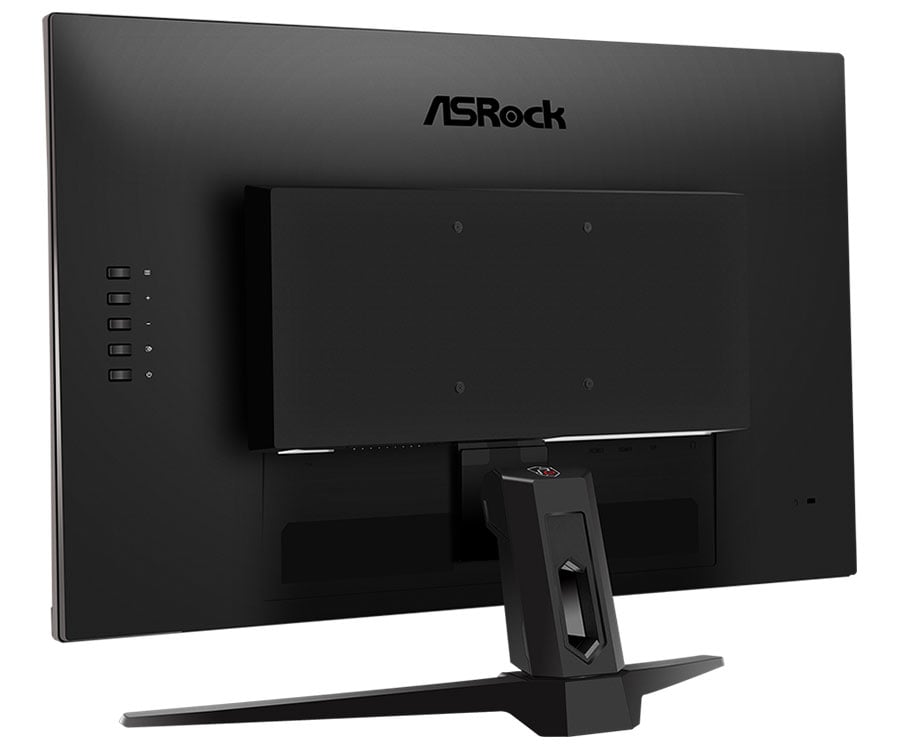 Brightness does also take a hit, peaking at a mere 250 nits, and while connectivity remains intact with DisplayPort 1.2, dual HDMI 2.0 and 3.5m audio, the supplied stand only has the ability to tilt or swivel. Height adjustment isn't available, though you do still get a pair of perfunctory stereo speakers as part of the package.
With so many players vying for a slice of the increasingly lucrative monitor pie, standing out from the crowd is easier said than done. ASRock's integrated Wi-Fi antenna at the very least offers something different to the norm.