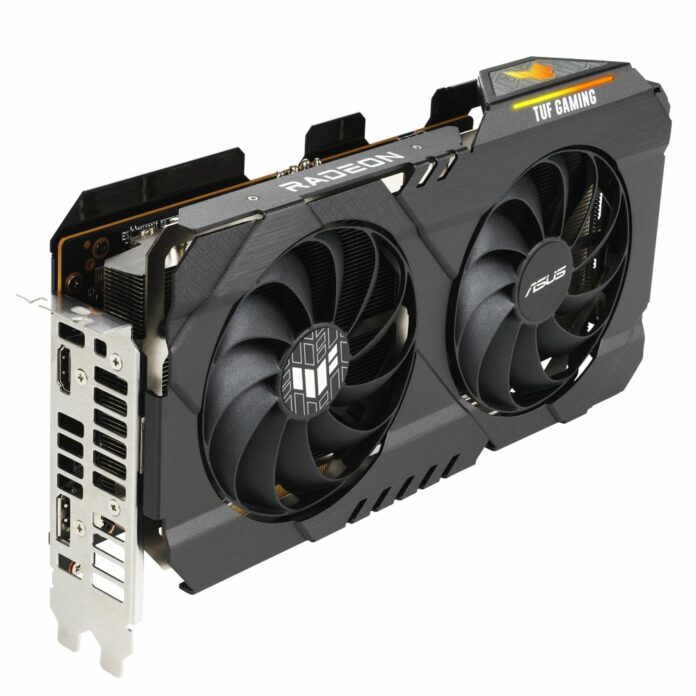 It is no secret that AMD will soon have two more desktop GPUs built using the latest RDNA 2 architecture. Radeon RX 6500 XT is coming to the channel on January 19 while the Radeon RX 6400 appears to be an OEM part designed specifically for large-scale PC builders.
RX 6500 XT is put forward as a great solution for playing modern games at a FHD60 resolution. Armed with new technologies such as ray tracing and Infinity Cache, along with support for framerate-boosting wizardry via FidelityFX Super Resolution, there's merit in the claim.
A large impediment to adoption hoves into view by, apparently, pricing that makes a mockery of the $199 tag. The folks over at Asus Germany have published a release which sets the pricing bar at €299 ($340, ex tax) for the Dual Radeon RX 6500 XT and a whopping €334 ($379, ex tax) for the TUF Gaming Radeon RX 6500 XT.
Other partners will likely follow suit, so this issue is not specific to Asus, but rather one afflicting the industry as a whole.
There exist factors that can help explain this discrepancy. Ongoing stock shortages mean that available volume is likely to be very low, thus forcing partners such as Asus to increase pricing in a bid to compensate for expected profits. Another is that Asus cards tend to be the dearest of any partner.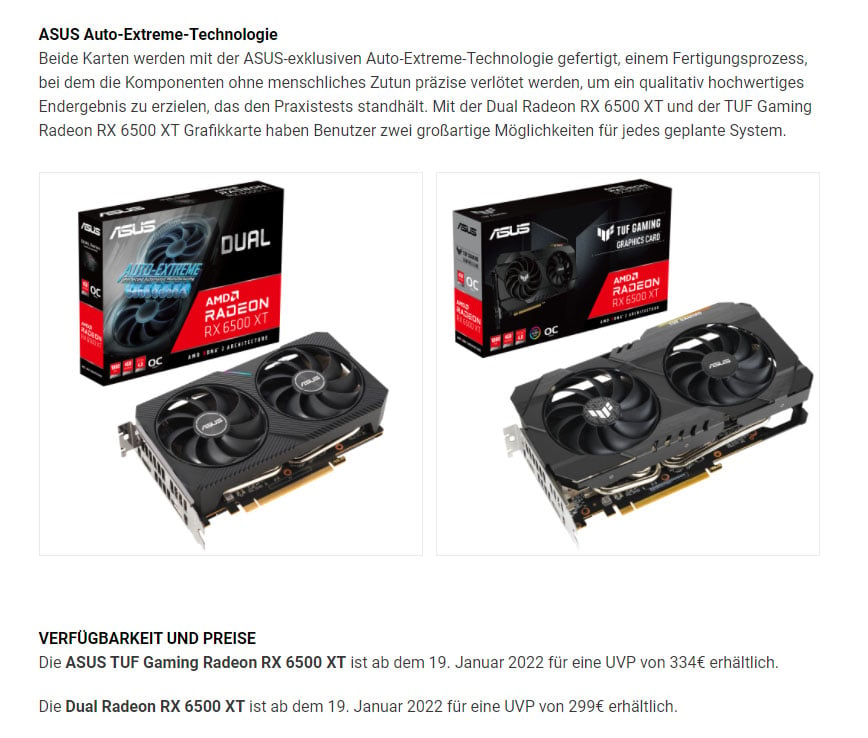 Even so, the situation looks bleak for the gaming enthusiast who wants a decent card imbued with the latest smarts. Club386 reckons only a handful of cards will be available on January 19 – they will sell out instantly – so whilst this GPU does indeed carry a $199 price tag from AMD, that is for marketing purposes first and foremost.
It is frustrating to be in the midst of a gaggle of releases which, through market forces, are far less attractive than they would be in, dare we say, normal times.
We hope to be proved wrong next week by seeing a bunch of Radeon RX 6500 XT models truly starting at $199, but recent history tells us such pricing is very unlikely to happen.