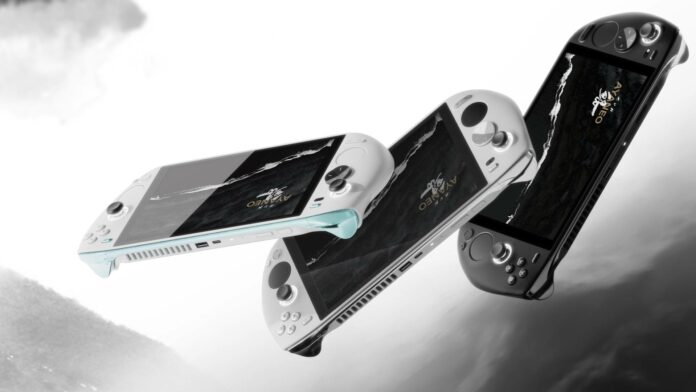 Ayaneo has announced the Kun handheld featuring an 8.4in touchscreen and 75Wh battery at the expense of a larger form factor.
Available in silver, black, or white, Kun is positioned as Ayaneo's flagship product boasting a large 8.4in IPS display touting a 2.5K resolution in a body measuring 312.4mm x 132.5mm x 21.9mm. For reference, Valve's Steam Deck and the Asus ROG Ally both carry 7in screens, with the latter sitting at 280mm x 111mm x 21mm. Ayaneo reckons the larger profile is the optimal choice for balancing size, weight, and grip.
Extra room naturally paves the way for potent hardware. To that end Kun is powered by AMD's Ryzen 7 7840U processor housing eight 4nm Zen 4 (Phoenix) cores alongside Radeon 780M integrated graphics with 12 RDNA 3 compute units. The best part, however, is the inclusion of a 75Wh (19500mAh) battery that should allow Kun to run for longer. According to Ayaneo, this is the largest battery capacity available in a Windows handheld. As a reminder, both the Steam Deck and ROG Ally make do with a paltry 40Wh.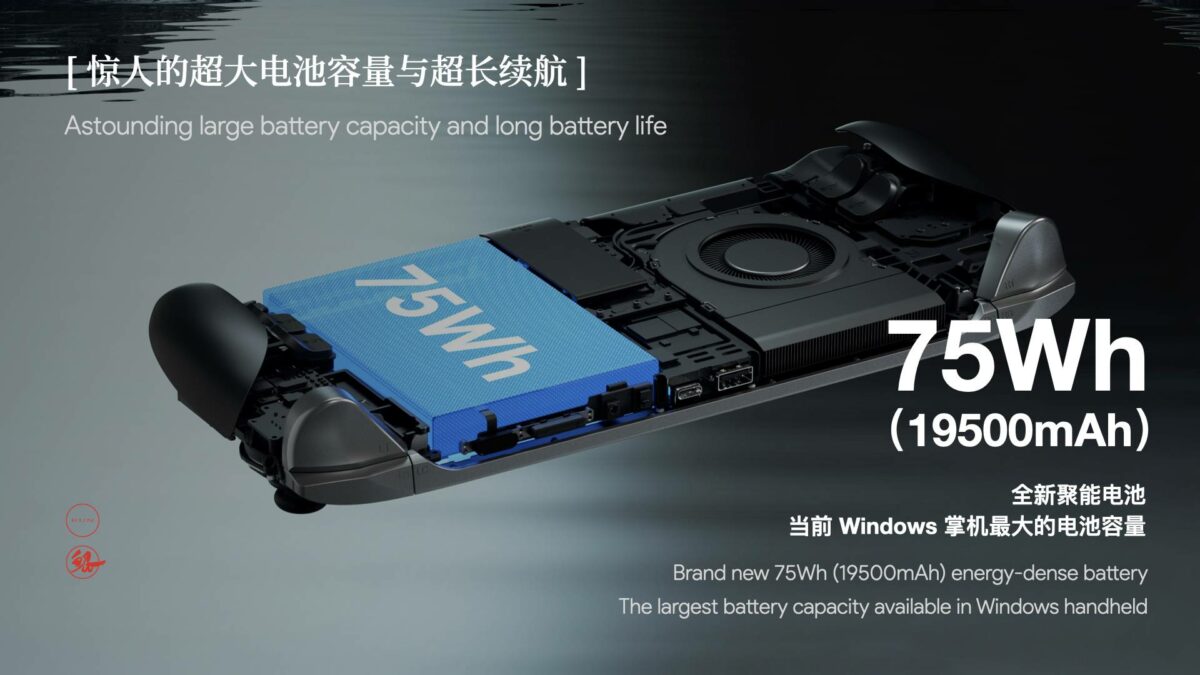 While Ayaneo omitted talking about memory and frequency, according to AMD's specifications, the 7840U's 16 threads are clocked at 3.3GHz base and 5.1GHz boost, supporting up to DDR5-5600 / LPDDR5x-7500 RAM, with a 28W nominal TDP.
In terms of user experience, Kun is closer to Steam Deck with regards to layout, as it offers joysticks and buttons on the top left / right in addition to dual touchpad zones near the bottom plus four back buttons. Not to forget the usual dedicated menu keys. There is even a fingerprint reader and Windows Hello face recognition functionality.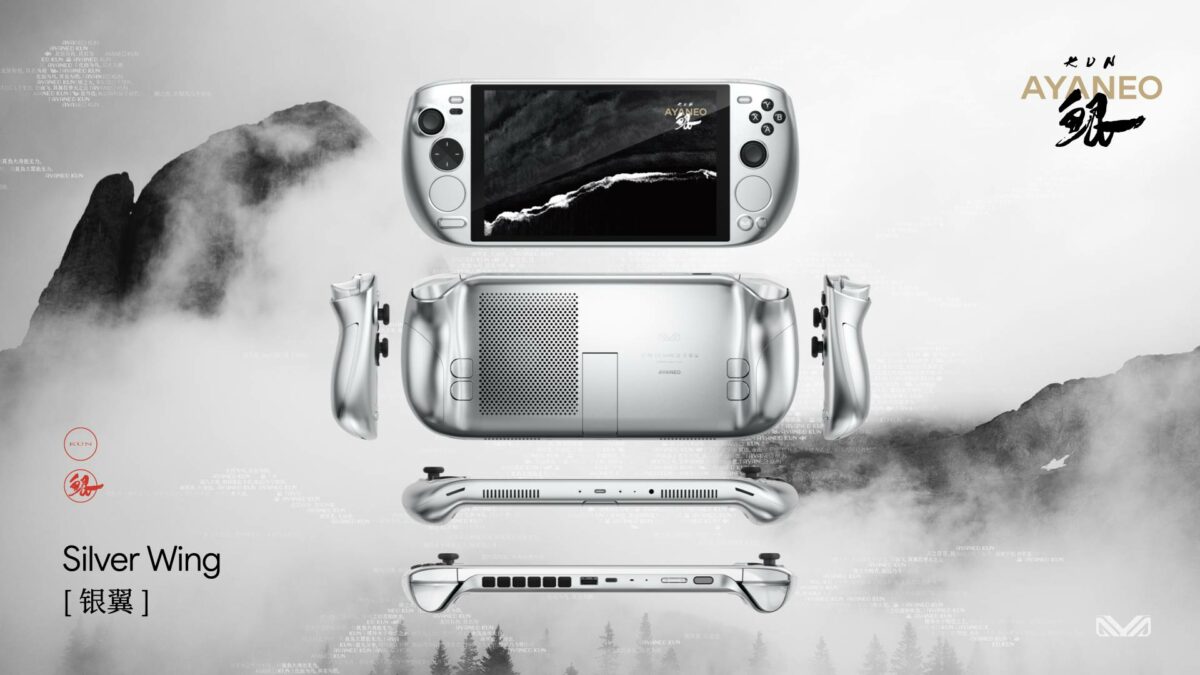 Going by my own experience of the Steam Deck, which turned out much bigger than I expected from looking at Valve's press materials, I do wonder if Kun's hefty footprint will prove a little too large for comfort.
Though a width of 312.4mm should still be manageable, we are beginning to blur the meaning of small powerful machines that we can take with us on the go without having to carry a bag. After all, it's in the name, handheld. Thankfully, Ayaneo also offers smaller machines like the Air 1S for those who care about portability.
Ayaneo is planning to release more information about its flagship Kun device during an official launch event scheduled for the end of August.